Highlights

The ASX 200 eased 0.1% higher today in a session led by 1.2% advance for real estate shares.
Weak cues from Asian markets prevailed today while inflation updates from New Zealand and the UK kept investors vigilant.
The global crypto market cap surged slightly to USD 2.8 trillion.
The Australian share market was poised for a negative start to today's session. However, in a typical sinusoidal trend, Australian shares shrugged off Wall Street worries that the US Federal Reserve will raise interest rates sooner than anticipated with a 0.3 per cent gain at noon. The ASX 200 was down as much as 0.3 per cent points before the rebound.
ASX wrap Thursday trade higher | Top ASX 200 Movers | Inflation Updates
Finally, the index closed up, gaining 9.30 points or 0.13 per cent to 7,379.20 and crossing above its 125-day moving average. Over the last five days, the ASX 200 is virtually unchanged, but is currently 3.32 per cent below its 52-week high.
On the sectoral front, 7 of 11 sectors ended higher with A-REIT being the best performing sector.
Copyright © 2021 Kalkine Media
Top gainers & losers
Evolution Mining Limited (ASX:EVN) was today's best performer, up over 10 per cent as its shares climbed to a four-month high. This seemed to have been propelled by the note of confidence from investors over an AUD 1 billion acquisition announced yesterday. The Company is likely to spend this amount to buy the Ernest Henry mine in Queensland from Swiss giant Glencore in a deal that will give it exposure to copper and silver.
Nufarm Limited (ASX:NUF) followed suit, up 5.8 per cent. Other top gainers of the day were Appen Limited (ASX:APX), Insurance Australia Group Limited (ASX:IAG) and United Malt Group Limited (ASX:UMG).
On the flip side, Mesoblast Limited (ASX:MSB) was today's biggest laggard, its stock down 4 per cent. Whitehaven Coal Limited (ASX:WHC) sank 3.6 per cent whereas ALS Limited (ASX:ALQ) plummeted 3.8 per cent. Other laggards were Champion Iron Limited (ASX:CIA) and Aristocrat Leisure Limited (ASX:ALL).
Aristocrat Leisure revealed that it expects to close out its AUD 3.8 billion takeover offer for Playtech by late 2022. Chief executive Trevor Croker said that the poker machine manufacturer's management is working through approvals for the Playtech buyout. Besides, Aristocrat's revenue in the year ended September 30 rose 14.4 per cent to AUD 4.74 billion.
Asian & global market
Weak cues from Asian markets prevailed today. Japan's Nikkei dropped 0.8 per cent, Hong Kong's Hang Seng fell 1.3 per cent and China's Shanghai Composite plummeted 0.4 per cent. Indian markets also witnessed a muted start. It seems like traders are weighing risks to the global economic recovery on the prospect of faster monetary-policy tightening to tackle inflation.
US markets ended lower amid inflation concerns overshadowing strong retail earnings. The S&P 500 fell 0.3 per cent, pulling the index below the record high of November 8. The Nasdaq 100 remained little changed. The Dow Jones Industrial Average dropped 0.6 per cent.
On the economic front, UK consumer prices rose by 4.2 per cent in annual terms in October, leaping from a 3.1 per cent increase in September, as per the Office for National Statistics. With this, British inflation has hit a 10-year high.
Besides, a closely watched survey of inflation expectations from the Reserve Bank of New Zealand showed in October a sharp rise on a one-year horizon to 3.7 per cent, from 3.02 per cent.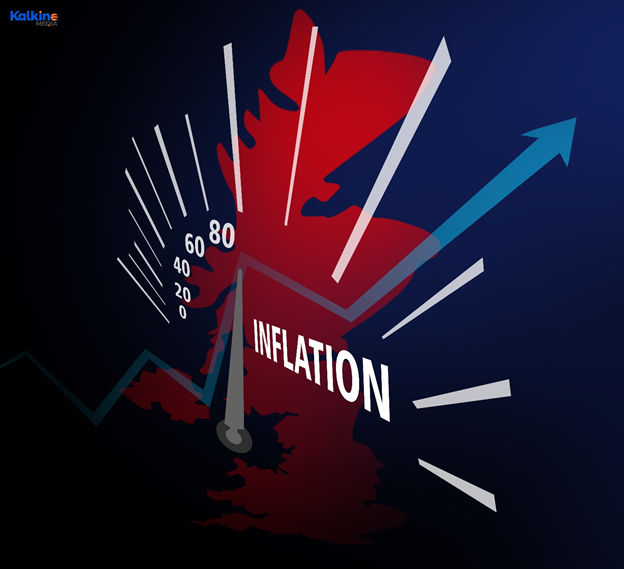 Copyright © 2021 Kalkine Media
Crypto market performance
Cryptocurrency prices surged today with Bitcoin rising above USD 60,000 on Thursday after crashing in the past few sessions and tumbling to its lowest price this month. The world's largest and most popular cryptocurrency was trading over 2% higher at USD 60,892. Bitcoin prices recently hit record high of around USD 69,000 and are up over 108% this year on a year-to-date basis so far.
The global crypto market cap surged slightly to USD 2.8 trillion. Bitcoin has more than doubled in 2021, while Ether is up nearly sixfold. Both scaled records last week amid an enthusiasm for digital assets driven by speculative demand and controversial arguments that they can hedge inflation risks. Meanwhile, dogecoin price gained over 2% whereas Shiba Inu also surged marginally.
In other news, Reserve Bank official Tony Richards acknowledged that many investors and households saw a significant role for cryptocurrencies as investments. He added that booming cryptocurrency asset values may be unsustainable, highlighting the risks of prices falling if households pay less attention to fads, or if regulators crack down on the assets.