Source: create jobs 51, Shutterstock
Summary

Earnings season was strong, and companies have reported strong results, stemming from topline growth and a conservative cost approach. Dividends have indeed recovered, and earnings recovery is likely to continue over the medium term.
Consumer discretionary sector has delivered strong results over the last year. The operating conditions have been challenging since the onset of the pandemic last year, especially during the nationwide and worldwide lockdowns.
But the consumer spending shot up as re-openings began last year. The stimulus packages unleased by the Government had ensured that people continue to spend. With lower interest rates, discretionary spending also rose, and housing markets remain strong.
Copyright © 2021 Kalkine Media Pty Ltd
Globe International is a designer, producer and distributor in outdoor fashion, workwear, street fashion, boardsports markets. Accent Group is a leading footwear retailer, distributor and wholesaler in Australia. Universal Store Holdings is a newly listed apparel retailer that seeks to open over 100+ stores from 65.
All three companies reported results last month. Profits and sales rose considerably for all three companies, and each also declared fully franked dividends.
Globe International Limited (ASX:GLB)
In H1 FY21 ended 31 December 2020, Globe's net sales grew 60% to $124.8 million driven by four key brands: FXD, Impala, Globe, and Salty Crew, which continue to deliver strong sales after the initial lockdowns last year. Growth was evident in all three segments, and North American net sales nearly doubled compared to the same period the previous year.
Globe International had completed a divestment and restructured its Globe brand last year. During the last year, its brands have delivered, and the team managed to work through operational and selling challenges presented by the crisis.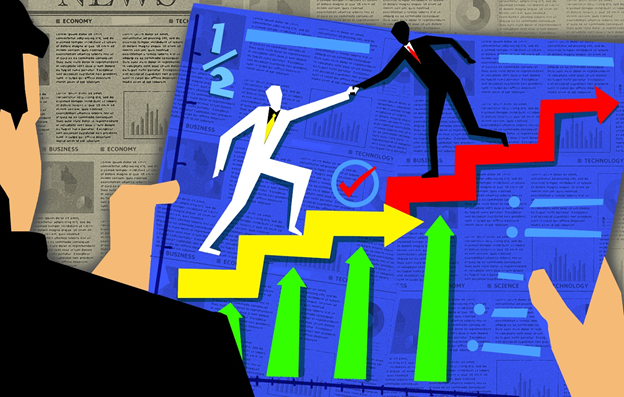 Copyright © 2021 Kalkine Media Pty Ltd
Earnings before interest and tax came at $21 million, nearly five times the number reported in H1FY20. Better earnings were credited to higher gross margins, higher-margin products, weaker USD. Net profit for the period was $15.3 million, up nearly four times the figure in the same period last year.
Besides, Globe International declared a 12 cents per share fully franked interim dividend. The dividend is more than double of last year's interim dividend.
Accent Group Limited (ASX:AX1)
Accent Group delivered a record profit in H1 FY21, which came at $52.8 million, up 57.3% over the previous corresponding period. The result marked the seventh consecutive record half-year profit for the retailer.
Digital and virtual sales represented 22.3% of total sales. During the period, it opened 50 new stores and closed five stores. In wholesale, the sales result was strong and above estimates. Accent said sales of vertical brands rose 50% over the previous year.
It also declared a record fully franked interim dividend of 8 cents per share. Initial trading in the first eight weeks of the second half was up nearly 10%, which accounts for snap lockdowns in Auckland, Brisbane, Western Australia, and Victoria.
Universal Store Holdings Limited (ASX:UNI)
Universal Store reported a 23.3% increase in sales to $118 million. Sales results were higher despite disruptions like lockdowns in Victoria. It operates 65 stores now and seeks to open 100+ stores in Australia and New Zealand.
Online sales were strong during the half-year and represented 12% of the total sales. Like for like sales growth for the period was 26.2%. The gross profit margin improved to 57.6% from 57% in the same period last year.
Underlying EBIT at $31.5 million was above the recent guidance and increased by nearly 70% from the first half of last year. Net profit after tax rose 47.7% to $15.8 million over H1 FY20. A fully franked interim dividend of 5 cents per share was also declared.