Highlights

The BNPL sector has seen massive growth in the number of companies, market capitalisations and increased customers.
Australian BNPL sector's second largest ASX company, Zip Co has agreed to make a strategic investment in ZestMoney, a leading Indian BNPL operator.
The popularity of BNPL among consumers is a testament to the creativity of Australia's retail and finance sectors in developing an adaptable payments product.
'Buy now, pay later' (BNPL) is forecasted to become the fastest growing eCommerce payment method over the next 5 years, as per the WorldPay Global Payments Report, 2021.
BNPL companies first appeared in Australia approximately five years ago. User numbers began increasing from 2018 as more retailers and merchants participated in the business concept. When COVID-19 struck last year, payments went completely digital and credit payments were a blessing for many. Subsequently, BNPL emerged as a winner and the legacy continues.
Do you know BNPL provider Zip Co's latest strategic Move?
ASX has a bunch of promising BNPL companies listed on it, the sector leader being Afterpay Limited (ASX:APT), followed by Zip Co Limited (ASX:Z1P). The latter's recent market update is a strategic one and has taken its stock to the green zone as Z1P is trading up by ~3% at A$6.41 (mid-day on 22 September 2021).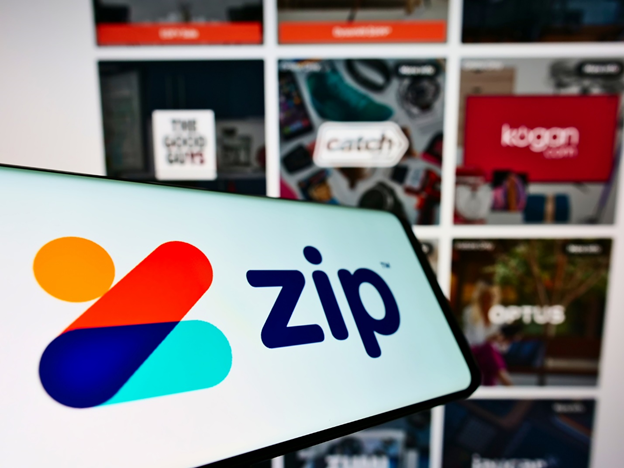 © Timonschneider | Megapixl.com
Image description: BNPL, Zip Co
Zip Co's strategic investment in ZestMoney
Zip Co has planned to enter the high growth Indian BNPL market. It has agreed to make a strategic investment in ZestMoney, a leading Indian BNPL operator-
ZestMoney is one of the largest and fastest growing BNPL platforms in India, driven by AI.
It has 11 million registered users having signed up, more than 10K online merchants on the platform. The point of presence is in a whopping 75K physical stores.
It was founded in 2015 by Lizzie Chapman, Priya Sharma and Ashish Anantharaman.
Now, the investment is consistent with Zip Co's strategy to build a truly global BNPL business that strengthens regional and global partners in multiple markets, providing everyone, everywhere with access to fair and transparent payment products. As on 30 June 2021, Zip Co had A$461.6 million cash and cash equivalents. It is well funded to support and accelerate its global operations.
Notably, India could become one of the largest BNPL markets globally. Internet-focused consulting firm Redseer suggests that by FY2026, India is poised to have USD 300 billion+ in BNPL payment volume.
Investment overview
As part of its disciplined global investment strategy, Zip Co recognises high growth targets in attractive markets that have the capability to create strong standalone cashflows. This is accelerated by leveraging the Company's scale economies, merchant network, technology, and experience.
Copyright © 2021 Kalkine Media, Source: Company update, September 2021
Other BNPL companies on ASX
Sector leader Afterpay Limited (ASX:APT) now has a market value of A$36.7 billion, up from A$19.8 billion in August 2020. The Company has never looked back since Square made its bid for the company.
NYSE-listed Square, Inc. recently agreed to acquire all of the issued shares in Afterpay by way of a recommended court-approved Scheme of Arrangement in a transaction with an implied value of approximately A$39 billion. The Transaction is expected to close in Q1 CY2022.
The stock market values of the other large BNPL companies in Australia- Humm Group (ASX:HUM), Splitit (ASX:SPT) and Sezzle (ASX:SZL) range between A$181.8 million to A$1.18 billion.
Bottom line
The emergence of the BNPL sector is an example of how the consumer payments landscape is changing, facilitated by mobile technology and innovative businesses. The strong growth in the use of BNPL in recent years suggests that an increasing number of people view these services as a convenient and cost-effective way of making purchases.
The BNPL sector is growing swiftly with new suppliers and business models making frequent headway. While these developments are evidence of Australia's innovative and evolving payments system, it may also increase issues for policymakers that should be given attention.