Source:Gorodenkoff, Shutterstock
Summary

Cybersecurity has shown massive growth during the pandemic as the number of cyberattacks surged when more people were working from remote locations.
Cipherpoint Limited announced the completion of the Brace168 Pty Limited acquisition. The Company had also recently signed a Reseller and Managed Services Security Provider Agreement with Israel-based XM Cyber.
WhiteHawk Limited confirmed a Non-Executive board member's retirement highlighted its recent developments in its annual report.
The technology sector flourished in 2020 amid difficult conditions with several technologies, both existing and emerging, coming to the rescue of multiple industries. Cybersecurity was one such technology in demand as people working from remote regions were more prone to cyberattacks.
As per the statistics of Scamwatch, Australia has witnessed a loss of A$42,98 million in different scams in 2021. The significant loss was due to the investment scams that accounted for approximately A$18.17 million. On 30 March 2021, the website run by ACCC released an update highlighting that Australian businesses lost more than A$14 million due to a payment redirection scam last year. The average loss in 2021 was five times more than average losses in the same time frame in 2020.
On this front, the government would invest A$1.67 billion over ten years to create a more secure online world for the Australians, their businesses, and essential services on which they rely for their day-to-day activities.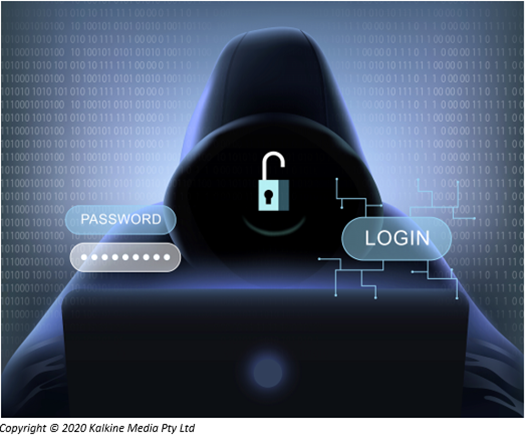 With this background, let look at two ASX-listed cybersecurity companies and their recent progress.
Cipherpoint Limited (ASX:CPT)
Cipherpoint Limited provides solutions that support businesses and governments discover, safeguard, and control access to confidential information across various platforms and repositories that include industry best security for Microsoft SharePoint.
Earlier in March 2021, the Company had entered into a Reseller and Managed Services Security Provider Agreement with Israel's XM Cyber. As per the deal, the Company would offer XM Cyber solutions through its proposed subsidiary, Brace168.
XM Cyber has the potential to automate and systemise attack simulation and offers a unique & cost-effective methodology to detect and lessen security risks before they are exploited. In the present times, attack simulation is an integral part of Enterprise cyber defences. It is growing at a faster pace to become a billion-dollar market within the cybersecurity market.
About Brace 168 acquisition
On 6 April 2021, CPT announced the completion of the Brace168 Pty Limited acquisition. Cipherpoint's new subsidiary provides innovative cybersecurity and technology solutions to businesses and government agencies. Brace168 has customers across different industries, including technology, healthcare, manufacturing, and financial properties.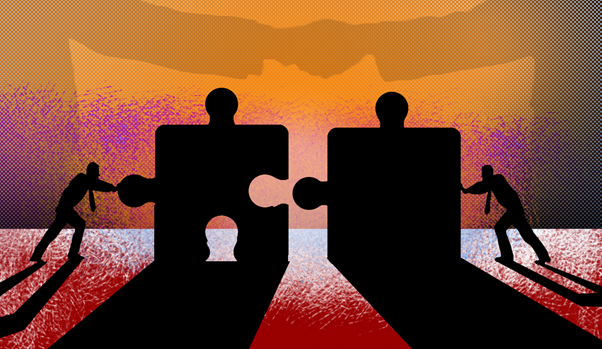 Copyright © 2021 Kalkine Media Pty Ltd.
CPT had recently completed the due diligence and signed the full form Sale and Purchase Agreement to acquire Brace168.
The Board feels that the acquisition would help CPT to reach new heights because of the below reasons: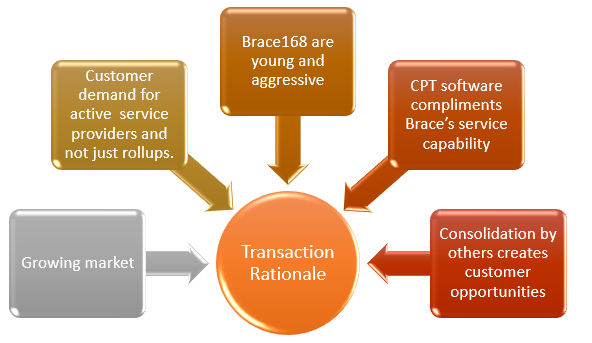 Image Source: Kalkine Media Pty Ltd (Data Source: Cipherpoint's Report Dated 08 February 2021)
WhiteHawk Limited (ASX:WHK)
WhiteHawk Limited is the first global online cybersecurity exchange that let small-to-medium businesses take a smart step against cybercrime, fraud, and disruption. In 2020, the Company won several US government contracts and advanced its industry-leading cyber risk program in Australia.
As per a recent announcement, Tiffany Kleemann, WHK's Non-Executive Board Member, would be retiring from the Board after serving the Company for three years, effective from the conclusion of the upcoming AGM.
A Glance At A Few Whitehawk Deals
WHK is implementing Phase 2 of the existing contract with the US Department of Homeland Security CISA QSMO Cybersecurity Marketplace as a sub-contractor to Guidehouse.
Implementing the first sole-source Prime US Federal Government CIO Cyber Risk Radar agreement for the base year and four option years.
Executing the new phase as well scoping of 2021 Cyber Risk Program US$400,000 deal via a Global Consulting Firm in support of a Global Manufacturer.
In the process to respond to new Task Orders, anticipated in 2021, on second and third U. Federal Government Department CIO Deals.
The signed collaborative deal with a Global Insurance Group to customise the WhiteHawk Cyber Risk Platform as a Service for business customers has been postponed to Q2 2021.
DO READ: Needle on three Australian tech stocks in the cybersecurity space
Stock Information (As of 6 April 2021)