Summary

Nedlands-headquartered Creso Pharma delivers the 2nd shipment of its cannaQIX® products to Pharma Dynamics in South Africa.
With a second purchase order (PO) and delivery, Creso adds A$320K to its growing revenue.
The cannabis player is looking forward to further growth in Africa and other territories with Pharma Dynamics.
ASX-listed cannabis player Creso Pharma Limited (ASX:CPH, FRA:1X8) announced that the Company had completed all the procedures necessary to import and export cannaQIX® shipment. Further, the Company stated that the second shipment of cannaQIX® products had been delivered to Pharma Dynamics South Africa, Lupin International's (NYSE:LUPIN) subsidiary.
After the announcement, CPH shares were up on the ASX and were trading at A$0.240, up by 4.347% at AEDT 2:51 PM. The market capitalisation of the Company stood at A$162.15 million.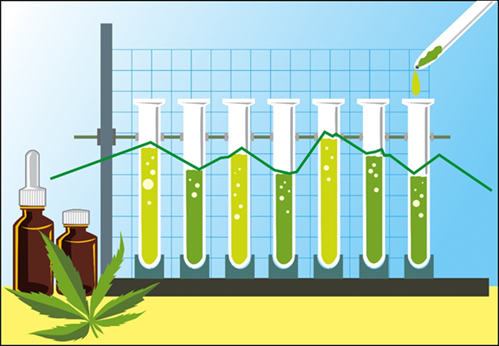 ©Kalkine Group 2020
Growing revenue profile of Creso Pharma with the second PO
Creso Pharma stated that the delivery of the second shipment follows the receipt from Pharma Dynamics in October 2020, which is valued at CHF220,000 (almost A$320K). The amount has been banked and adds to the growing revenue profile of Creso Pharma.
The second PO delivery follows the launch of Creso Pharma into the market of South Africa with Pharma Dynamics.
Notably, during the second quarter of 2020, Pharma Dynamics launched cannaQIX® regular products and is marketing cannaQIX® with the brand name- Cannamics.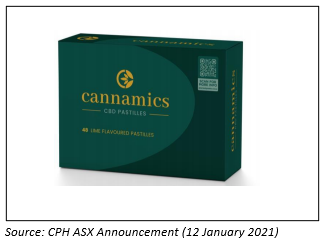 ALSO READ: Creso Pharma (ASX:CPH) gains ground in Canadian Cannabis Market
Pharma Dynamics to extend distribution of hemp-based products of CPH
Pharma Dynamics has a developing range of over-the-counter (OTC) products, including treatments for cold and flu, allergy, and digestion, along with immunity booster wellness products. Pharma Dynamics' products are recommended and prescribed by leading physicians and pharmacists all over the country.
Pharma Dynamics distributes the hemp-based products of Creso Pharma across South Africa.
Pharma Dynamics is planning to extend the distribution to Angola, Botswana, Lesotho, Mozambique, Namibia, Swaziland, Uganda, and Zimbabwe.
CPH is assured that in the upcoming period, more opportunities will materialise in Africa.
Besides, the Company continues to work in partnership with Pharma Dynamics for establishing a wider footprint across Africa.
Creso anticipates PO's to increase in volume and size in the future.
cannaQIX® in a nutshell
cannaQIX® is a range of CBD hemp oil-based nutraceuticals developed by Creso Pharma.
Source: Shutterstock
cannaQIX® comprises a broad spectrum of hemp oil extracts (organic) with cannabidiol (CBD) that intends to manage stress and support nervous and mental functions.
The product has been developed by using standards of Good Manufacturing Practice (GMP).
The strength and formulation of the product allow precise dosage control.
The cannaQIX® lozenges are more palatable as compared to already available oils in the market.
Creso Pharma is confident that its product will be well-received by South African consumers.
Commercial Director of Creso Pharma Jorge Wernli, commented:
INTERESTING READ: MORE Act to boost Creso's hopes to foray into The US Cannabis Market