Highlights

Amid the challenging COVID-19-led situation, Sydney Airport experienced a strong rebound in passenger traffic every time borders were open.
For the first half of 2021, revenue dropped by 33.2% and passenger traffic declined by 36.4% year-on-year.
H1 loss after income tax expense stood at AU$97.4 million
Sydney airport has secured long-term deals to welcome 12 new global luxury brands in the second half of 2022.
Aviation industry is one of the worst-hit sectors due to the pandemic. The outbreak of COVID-19 continues to damage the overall performance and near-term outlook of aviation sector players.
Sydney Airport (ASX:SYD), which has released its half yearly report, continues to monitor the pandemic impacts on operating expenses, passenger traffic, revenue, interest rates, and capital expenditures.
For the half year ended 30 June 2021, passenger traffic through Sydney Airport declined by 36.4% to 6.0 million passengers.
When compared to the same period in 2019, prior to any impact of the pandemic, international and domestic passengers were down 96.2% and 57.5%, respectively, in the first half of 2021.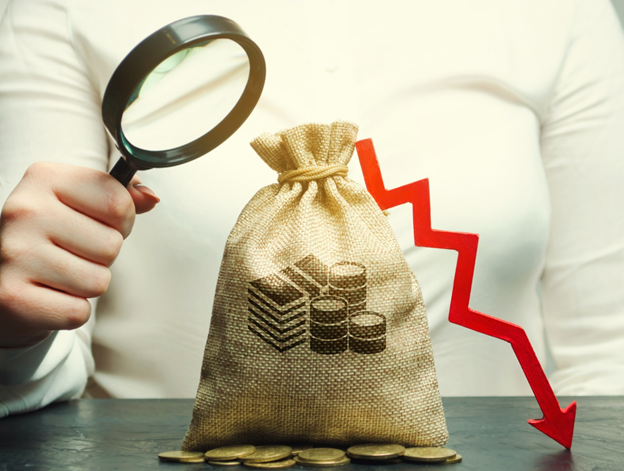 Image source: © Andreyyalansky19 | Megapixl.com
2021 Half Year Results
Some other key points from the interim financial report of the company are as follows:
Sydney Airport posted revenue of AU$341.6 million, a decrease of 33.2% compared to the prior comparative period.
There was a decrease of 29.8% in earnings before interest, tax, depreciation, and amortisation (EBITDA) to AU$210.8 million.
The airport recorded loss after income tax expense of AU$97.4 million in 1H21.
Strong balance sheet with AU$2.9 billion of liquidity as at 30 June 2021.
For the half year, net operating receipts (NOR) stood at AU$1.8 million, a reduction of 98.0% on the first half of 2020.
Operating expenses continue to drop to AU$74.2 million, due to tight cost control.
First half disciplined capital investment of AU$65.2 million focused on critical projects.
Sydney Airport has secured long-term deals for 12 new global luxury brands to be stationed at the airport in the second half of 2022.
Related article: Sydney Airport lurches to loss in FY2020 as COVID-19 bites traffic
Potential recovery scenarios
While the company continues to bear loss due to current lockdowns, it is expecting to spring up with cost saving measures and tightly controls in its operating costs.
As at 30 June 2021, Sydney Airport had available liquidity of AU$2.9 billion, of which AU$0.5 billion is available in cash and AU$2.4 billion is undrawn bank debt facilities.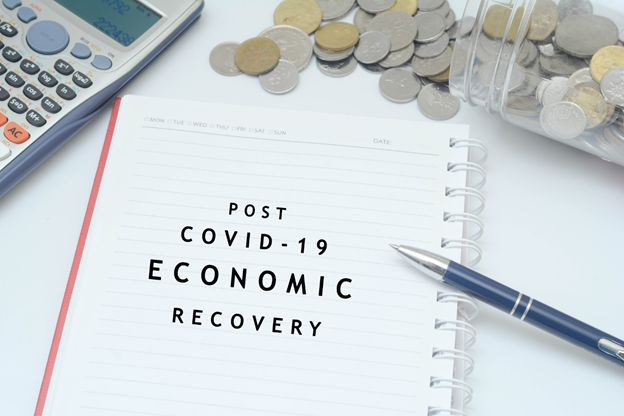 Image source: © Afiqsam71 | Megapixl.com
A strong rebound was witnessed in domestic traffic with H121 traffic recovery to 43% of pre-COVID levels. However, international traffic remains subdued at just 4% of pre-COVID levels amid the pandemic. The passenger numbers are expected to rise if travel restrictions are relaxed by the government after a successful vaccination drive in Australia.
Also read: COVID-19 vaccines may not be an end all answer for the Aviation Sector
Sydney Airport has inked an agreement to extend aeronautical arrangements for Jetstar domestic and Qantas Group domestic runway as well as international operations until 30 June 2022.
Bottom Line
Despite the unfavourable and adverse situation, Sydney Airport has been able to deliver resilience throughout the year. It will continue to take measures in the second half of 2021 to keep the entity strongly positioned and to navigate to recovery.
Stock information: SYD stock traded at AU$7.700 on 20 August 2021, with a market capitalisation of AU$20.83 billion.
Also read: Australian Aviation Industry – Shocks and Stocks under Discussion