Source: jo.pix, Shutterstock
The S&P/ASX200 on Wednesday set a new 20-day high, having gained 42.10 points or 0.61% to 6928. Over the last five days, the index has gained +2.02% and is currently + 0.14% off of its 52-week high.
On that note, let us zero in on two stocks that are on the radar currently.
Cleanaway Waste Management Limited
Cleanaway Waste Management Limited (ASX:CWY) struck a deal on 5 April 2021 with Suez to acquire Suez R&R Australia for the price of A$2.52 billion.
Suez R&R Australia is regarded as a superior-rating, profitable waste management and environmental solutions business. It operates across the waste value chain from collections to resource and energy recovery via treatment and disposal.
Its acquisition is likely to deliver attractive financial returns. it is expected that about A$70 million in annual cost synergies can be realised by FY25.
in CY20, Suez R&R Australia raised revenue of A$1,412 million, normalised EBITDA of A$216 million and operating cashflow of A$199 million.
Brendan Gill, Cleanaway's Chief Operating Officer, hailed the acquisition as a powerful alignment of operating approaches. He added that the transaction would likely join two supremely complementary businesses and the integration will be robustly accretive to earnings per share.
Cleanaway, as per the deal, has decided to pay Suez a A$30 million break fee if its capital raising related to the Suez R&R Australia Acquisition is not effective and a A$45 million break fee if the deal fails to go through due to a failure of the ACCC or OIO conditions or because of Cleanaway's material breach.
Suez has also consented to compensate Cleanaway with a A$30 million break fee if the transaction does not get completed.
Riding high on the announcement, the stock closed yesterday's session up 15.909% at A$2.550 per share. Today, 7 April 2021, the stock is trading at A$2.45 at 3:43 PM AEST, with a market capitalisation of A$5.24 billion.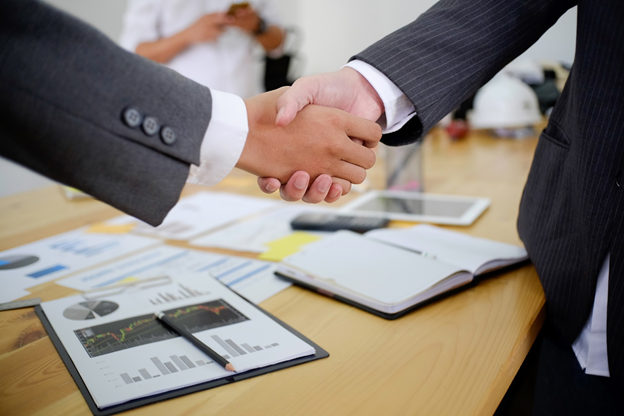 Source: © Prathanchorruangsak | Megapixl.com
Incitec Pivot Limited (ASX:IPL)
Materials stock Incitec Pivot Limited (ASX:IPL) is in news after sharing an update on operations at its Waggaman ammonia plant.
The company shared that the Waggaman plant was likely to restart operations by mid-March. The mechanical conclusion of the shift was accomplished on 6 March 2021. This was followed by a startup activity till 17 March 2021. However, on the same day, the plant had to shut down because of a dry gas seal failure and vibrations in the turbine on the induced draft fan. Meanwhile, repairs are underway and the company plans to resume production by mid-April.
The Company updated that based on the current work plan, further delay in startup will cause an adverse impact on the company's earnings before interest and tax (EBIT), which is expected to hover around A$36 million for FY21. The adverse EBIT impact for the first half of FY21 is expected to be A$15 million, while for the second half ist is pegged at A$21 million.
The improvement cost has been finalised at A$80 million which will be devalued over a four-year period. The effect of devaluation has been contained in FY21 earnings updates.
As per the release, Waggaman's ammonia cooler was repaired during the turnaround.
The release also stated that after all the repairs are done, it is anticipated that the plant will be restarted at full throttle.
The Company warned that a replacement of the cooler is likely be needed in the next 12-24 months. It also stated that an outage of up to 3 weeks is required to install the new cooler during FY22 or FY23.
The stock closed yesterday's session at A$2.68 per share. Today, 7 April 2021, the stock is trading at A$2.79, up 4.104%, at 3:43 PM AEST, with a market capitalisation of A$5.20 billion.