source:whiteMocca, Shutterstock
Summary

After clearing the Pre-FEED study go/no go milestone, Calix's LEILAC-2 Project will now enter full FEED.
A final investment decision into the project is expected next year.
CXL is developing a lime project to produce zero-emissions lime with Adbri.
Calix Limited (ASX: CXL), a multi-award-winning Australian technology company, has unveiled two significant developments, including a crucial milestone for its LEILAC-2 Project and an agreement for Lime Calciner Project.
Let us discuss these developments in detail:
HoA with Adbri for Lime Calciner Project
Calix has announced the implementation of a Heads of Agreement (HoA) with Adbri Limited (ASX:ABC). The agreement is for the development of a lime project for lime production of around 30kTpa with multi-fuel options and demonstration of 20kTpa CO2 capture.

Image source: CXL announcement dated 30 March 2021
The agreement is mostly non-binding but is binding in terms of confidentiality. It provides an outline for the parties' intent to advance a feasibility study involving raw materials, site selection and proof of marketable product. The study is estimated to be completed by early 2022.
After the completion of the study, if agreed in terms of IP licensing and commercial terms, the project targets finalising front-end engineering, design, and construction within 18 months.
Next would be a demonstration on multiple fuel/energy options comprising renewable electricity, hydrogen, and natural gas, to be finalised in two years .
Later, the plant would either be removed and dismantled if it remains a CXL-owned asset or be transferred under a BOOT commercial arrangement.
The Background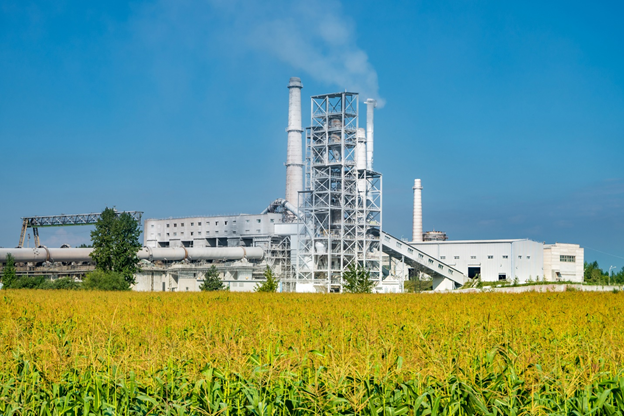 Image source: © Hiviv360 | Megapixl.com
The EU has unveiled its intention to tweak trade barriers based on carbon, as a result of which many economies worldwide are expected to follow. So, it is important for the Australian industry to adapt to produce less carbon footprint products.
Currently, lime production emits approximately 1 tonne of CO2 per 1 tonne of lime produced. Lime significantly contributes to the industries' carbon footprints, as it is used extensively in producing aluminium, steel, gold, rare earths, and many other minerals.
LEILAC-2 Project clears pre-FEED Milestone
The company's LEILAC-2 Project has cleared the pre-Front End Engineering and Design (FEED) study go/no go milestone. Following a review, it has been endorsed by the project consortium to advance into the next stage of FEED.
The AUD 36 million LEILAC-2 Project involves building a demonstration-scale CO2 capture facility for cement and lime using CXL's patented technology.
Also read: Calix's (ASX:CXL) collab with SaltX for new energy storage system sends the stock price higher
To pass the test, the project needed to show the plant's design is technically viable, have low integration risks for the main plant, and fulfils operational goals of the overall project that too within the estimated budget.
The project began in April 2020, after it received cash commitments and in-kind contributions from Cimpor, Lhoist, HeidelbergCement, and Engie and the EU Horizon 2020 scheme (award of EURO 16 million).
Furthermore, in January this year, CEMEX, a participant in the LEILAC-1 project, announced plans to join the LEILAC-2 project with a commitment of in-kind and in cash to aid in developing the technology.
The project pre-FEED phase included a risk-based, rigorous approach to design the close integration of technology with an operating cement plant.
CXL was trading at AUD 2.210 on 31 March 2021 (AEDT 11:28 AM).
Also Read: Two Tech Penny Stocks that Delivered Monumental YTD Returns