Summary

IoT and cloud-based technology leader Buddy Technologies has entered in an agreement with Innotech.
With this agreement, both companies will work towards manufacturing new products and expanding the production of existing products for Buddy.
Buddy Technologies expects that Innotech manufactured products will be delivered early during the financial year 2021-2022.
A leader in IoT and cloud-based technology Buddy Technologies Limited (ASX:BUD), announced a broad manufacturing agreement with Innotech.
Innotech is a world-class developer of consumer electronics, specialising in smart home products and smart lighting.
On 13 January 2021, BUD shares were trading at A$0.048 up by 2.127% at AEDT 10:43 AM. The market capitalisation of Buddy was noted at A$138.51 million.
Let us discuss the agreement in detail-
Buddy to increase manufacturing scale with Innotech
Buddy Technologies Limited announced that the Company had executed a manufacturing agreement with Nanchang Innotech Homesmart Co. Ltd. The agreement is to manufacture new products and expand the range of existing products for Buddy Technologies.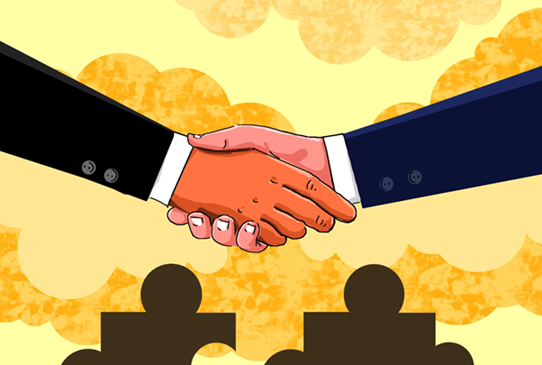 ©Kalkine Group 2020
The Company also highlighted that this agreement helps to fulfil one of the conditions after the lately disclosed financing arrangements with PFG (Partners for Growth).
With Innotech, Buddy is to expand manufacturing scale, breadth of product range, and lessen the overall cost of building associated with LIFX products.
Innotech to develop new LIFX lighting products
LIFX is delighted to be entering several globally recognised brands with which Innotech works, both as a partner as well as manufacturer, including GE Lighting.
Addition to this, Innotech is an Amazon Inc (NASDAQ:AMZN) certified original design manufacturer to supply certified products.
Now, LIFX will have commercially standard payment terms on all orders with Innotech effective immediately. BUD specified that these terms align with the working capital financing facility of Partners for Growth.
While Innotech is the current manufacturer of the LIFX Switch, it will now also begin development on new LIFX lighting products and reduce the cost of existing LIFX products.
BUD overall manufacturing capacity will significantly bolster with Innotech when paired with Eastfield.
Buddy Technologies anticipates that new and existing lighting products manufactured by Innotech will be delivered early during the financial year 2022.
The new orders for LIFX Switch to be delivered on priority.
LIFX anticipates adding additional manufacturing capacity
With all previous manufacturing exclusivity obligations now terminated, LIFX expects to add extra manufacturing capacity and variety. This additional manufacturing capacity expands price competitiveness, product offerings, and overall market position of Buddy Technology.
The additional manufacturing capacity will be specialist manufacturers for particular products, including glass-based lighting, strip-based lighting, among others.
Innotech in a nutshell
Innotech is a world-class manufacturer of consumer electronics, focusing on smart home products and particularly in smart lighting.
Innotech has two manufacturing facilities spanning over 45,000 m2 of production space.
The current staffing levels of Innotech has a manufacturing capacity of more than 4.2 million pieces in a month, with mechanisms in place to expand further on the additional requirement.
This represents over 5x rise in potential capacity, which BUD may draw down upon upcoming requirements for growth demands.