Source: Shutterstock
Summary

Amid the uncertain market conditions in 2020, some companies withstood the hostile environment and emerged relatively unscathed.
Reliance Worldwide, Fortescue Metals, and BlueScope Steel were three such firms that delivered impressive performance in the last quarter posting over 50% growth in their respective profits.
With an improving business environment supported by the beginning of Australia's vaccination programme, the outlook for these players remains positive.
While the pandemic took its toll on the market, some companies have experienced a significant turnaround and are getting back on their respective growth trajectories.
The stock market has been highly unpredictable amid the pandemic related uncertainty. However, now with the commencement of Australia's vaccination program, it seems that the worst is over now, and businesses can expect better days ahead.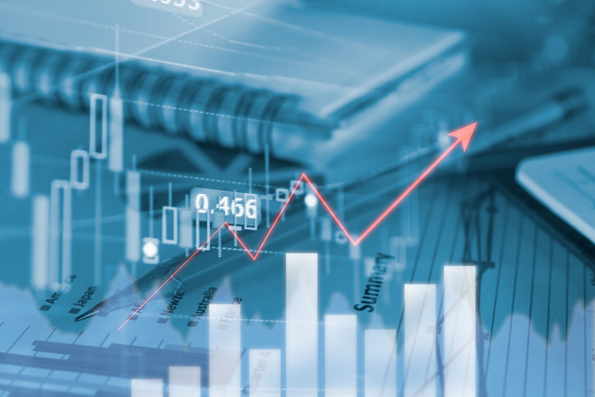 Image source: © Komkrittor | Megapixl.com
At a time when companies are releasing their quarterly updates, we have picked three stocks that saw their profits jump 50% or more in the last quarter- RWC, FMG, and BSL.
ALSO READ: Why Cochlear's (ASX:COH) statutory profit surged 50% in first half
RWC reports robust half-yearly report, net profit after tax jumps by 82%
Reliance Worldwide Corporation Limited (ASX:RWC) has declared impressive numbers amid the significant operational challenges due to the ongoing pandemic, especially in the US and UK. RWC experienced robust volume growth in all significant markets, repair and remodel markets remained resilient and new housing construction performed better than anticipated. The commercial sector is yet to recover fully from the pandemic impact.
The net sales totalled AUD 642.4 million, up by 13% on PCP. The net sales increased by 17% on a constant currency basis. The financial highlights are as follows:
Financial Highlights
The reported net profit after tax was AUD 91.4 million, which increased by 82%.
The Adjusted net profit after tax totalled AUD 99.3 million, up by 56%.
RWC reported an EBITDA of AUD 166.3 million, which surged by 32%.
The company reported a strong cash generation - cash flow generation by operating activities stood at AUD 155.6 million, and operating cash flow conversion was 94% of EBITDA.
Since 30 June 2020, the net debt reduction was AUD 76.2 million.
The Board has declared an interim dividend of 6.0 cents per share, increased 33% on PCP.
Region-wise performance
During the half-year period, Americas reported 22% sales growth at constant currency (cc) while Asia-Pacific sales were up 14% (at cc). Europe, Middle East, and Africa (EMEA) sales recovered strongly after the pandemic-induced lockdowns, increasing by 10% (at cc).
ALSO READ: Reliance Worldwide (ASX:RWC) Shares Up 7% On Strong H1 Performance
Stock Information: On 22 February 2021, RWC shares last traded at AUD 4.600, down by 2.543%. The Company has a market cap of AUD 3.72 billion.
FMG's record half-year performance: interim dividend up 93%
Fortescue Metals Group Limited (ASX:FMG) reports outstanding performance for the first half of FY21. The revenue was USD 9.3 billion, up by 44% on the PCP. The company's ongoing focus on cost management resulted in an underlying EBITDA of USD 6.6 billion at an improved margin of USD 80 per dry metric tonne.
The net profit after tax stood at USD 4.1 billion and earnings per share of USD 1.33, up by 66% on PCP. The Board declared the fully franked interim dividend of AUD 1.47 per share, up by 93% on the FY20 interim dividend.
FY21 Guidance:
C1 Cost: Updated to USD 13.50-US14.00/wet metric tonne (wmt)
Capital Expenditure: Revised to the upper end of the guided range of USD 3.0 to USD 3.4 billion.
Stock Information: On 22 February 2021, FMG shares closed at AUD 24.740, up by 3.212%. The Company has a market cap of AUD 73.80 billion.
BlueScope's profit surges by 78% in the first half of FY21
BlueScope Steel Ltd (ASX:BSL) has witnessed robust volumes, and improved steel spreads in its most significant steelmaking business in Australia and the US. The performance of all operating segments has been good during the first half of FY21.
The net profit after tax (NPAT) stood at AUD 330.3 million, increased by 78 per cent on PCP. The balance sheet remained robust, with AUD 305.2 million net cash. The Board has declared an interim dividend of 6 cents per share, which is in line with the previous year.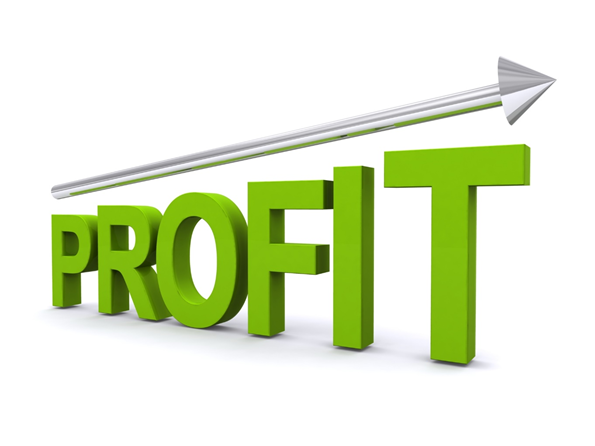 Image source: © Adonis1969 | Megapixl.com
Outlook: Order and despatch rates in crucial markets remain strong, and spot steel spreads in North America are marginally higher than the first half of the current financial year and longer-term averages. However, the uncertainty is expected to continue due to macro factors, including the pandemic impact.
For 2H FY2021, the underlying EBIT is expected in the range of AUD 750 million to AUD 830 million. It is subject to market conditions, including Covid-19 impact, foreign exchange, and spread.
Stock Information: On 22 February 2021, BSL shares ended the trading session at AUD 17.670, up by 2.256%. The Company has a market cap of AUD 8.70 billion.
MUST READ: Why BlueScope's (ASX:BSL) profit jumped 78% in first half