Summary

Preliminary metallurgical testing for AVZ Minerals' (ASX:AVZ) planned lithium sulphate plant has been completed.
The produced primary lithium sulphate indicates its suitability for battery production feedstock.
Perth-based ASX-listed junior explorer AVZ Minerals Limited (ASX:AVZ) has successfully completed bench-scale testwork for its planned Manono lithium sulphate plant. The Company has found the primary lithium sulphate (PLS) product, produced by the metallurgical testing, suitable as a battery production feedstock.
The testwork resulted in the production of 1.5kg of PLS material.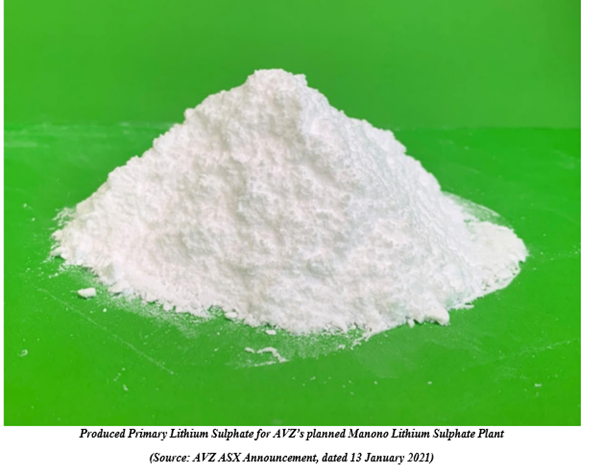 Kingston Process Metallurgy (KPM) was engaged to bench test all the processes of the proposed plant with an objective to produce PLS from Manono spodumene concentrate (SC6) and to demonstrate the technical feasibility of the plant flowsheet.
The testwork was conducted at the Kingston facility in Ontario from September to December 2020, processing ~9kg of SC6 assaying around 6.1% Li2O.
The testwork indicates that the produced PLS has more than 80% (wt.%) lithium sulphate monohydrate content.
The produced PLS is suitable for electrolytic conversion of lithium hydroxide monohydrate used in the production of batteries.
About the Project
Manono Lithium Project is located in the Democratic Republic of Congo (DRC) in Africa with a pit resource of 400Mt and an excellent grade of 1.65% lithium oxide.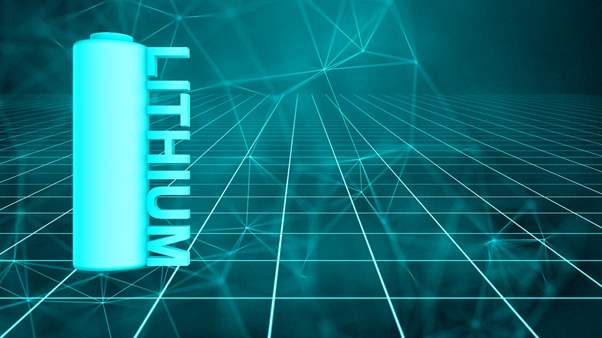 Shutterstock Image
AVZ has also reported an impressive DFS for the project including an NPV of A$3.25bn, 20-year mine life and A$515 million annual EBITDA.
Field Operation Highlights
After a three-week Christmas break, the Company recommenced the Roche Dure pit floor resource drilling program on 11 January 2021.
Two deeper holes and another hole around the final 30m depth are left to be finalised. The work is planned to be completed before January-end.
The geotechnical program is ongoing at the Roche Dure plant site. Soil and rock samples from 38 test pits and 10 geotechnical holes have been sent for testing.
Interesting Read: Lithium Market Rebounds, Pilbara Minerals (ASX:PLS) at 52-week High, What's Next?
Five geotechnical holes are yet to be drilled at the Tailings Storage Facility followed by a laboratory test. Results will be used to design the foundation of the processing plant.
For the Manono project, six of the seven required ecological and social impact assessment certificates have been approved, with the last application to be submitted during the current quarter.
Under the project tendering, a final investment decision is awaited before awarding contracts.
Price Movement - The stock of AVZ traded at A$0.220 on 14 January 2021.