Highlights

The prices of lithium have gained nearly ~563% over the past one year.
The lithium market is forecasted to face a deficit of 61,000 tonnes in 2023.
Several EV makers, including Tesla, have already secured future lithium supplies by signing supply deals with miners.
The prices of lithium carbonate have rocketed ~563% in the last one year, surging to CNY447,500 per tonne on Wednesday amid skyrocketing demand and supply crunch. Decarbonisation efforts across the globe are buoying the expectations for electric vehicle (EV) sales. Accordingly, demand for lithium has also been heating up as EVs continue to gain traction. Notably, lithium is used in the manufacturing of lithium-ion batteries (LIBs), which are used to power EVs.
As per the estimates made by Australian investment bank Macquarie, the lithium market could face a deficit of 20,200 tonnes in 2022, with the gap widening further to 61,000 tonnes in 2023 due to high demand. The staggering rise in the demand for lithium is underpinned by soaring EV sales in 2021. As per the International Energy Agency estimates, the overall EV sales surpassed 6.6 million in 2021, and the demand is expected to further set new benchmarks this year.
Also Read: What is Lithium Triangle, and who is buying from there?
Worldwide EV makers including Tesla, General Motors, and Stellantis have already secured future lithium supplies by signing supply deals with miners.
Against this backdrop, let's look at three ASX-listed lithium stocks under AU$3 that have racked up over 150% 52-week returns.

AVZ Minerals
In February 2022, AVZ Minerals (ASX:AVZ) committed AU$25 million to early works program and exploration drilling program for the Manono Lithium and Tin Project.
Earlier, in mid-January 2022, AVZ announced that it had commenced trading on the OTCQX Best Market under the ticker "AZZVF".
In December, AVZ successfully completed a placement and raised AU$75 million (before cost), enabling the Company to efficiently progress towards the final investment decision to develop its flagship Manono Project.
Also Read: Are Sodium-ion batteries ready to takeover lithium-ion batteries' boom?
Liontown Resources
Liontown Resources (ASX:LTR) has inked a legally binding sales and purchase term sheet with EV giant Tesla for the supply of Lithium Spodumene Concentrate from the Kathleen Valley Lithium Project, located in Western Australia.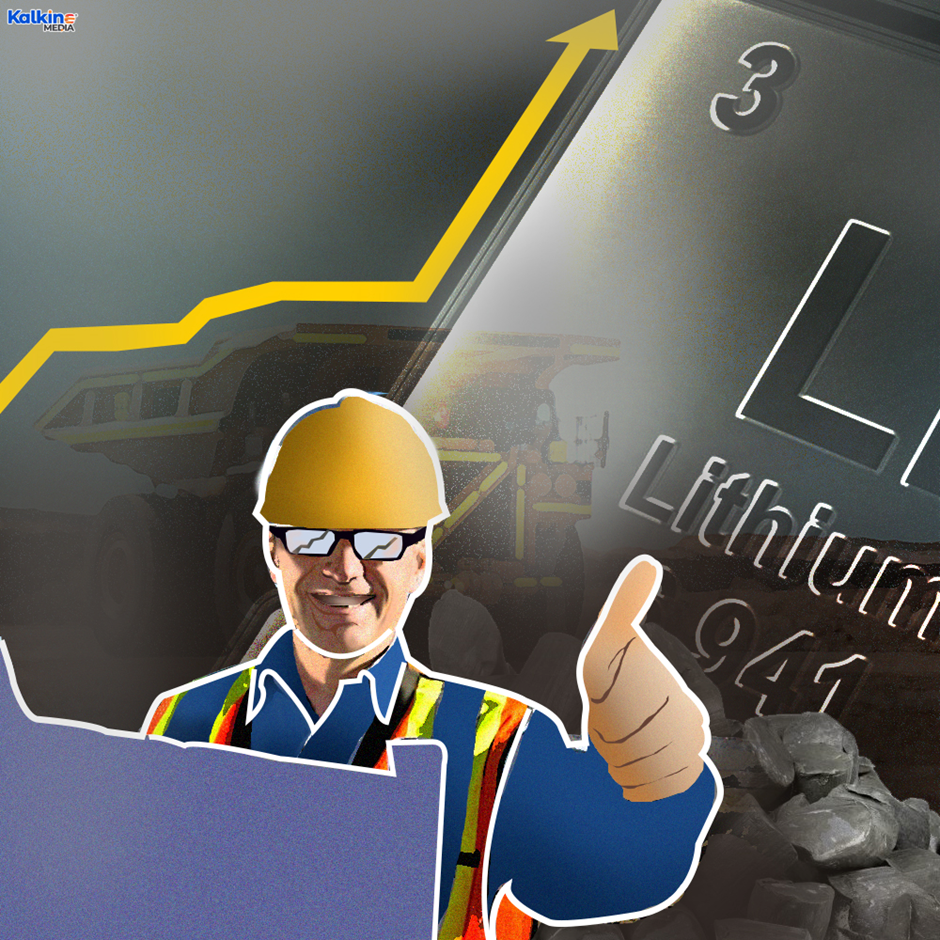 Source: Copyright © 2022 Kalkine Media®
In January, LTR declared that it had successfully raised AU$12.9 million after completing a Share Purchase Plan (SPP) announced on 1 December 2021. The miner also completed a AU$450 million institutional placement in December 2021.
Pilbara Minerals
On the last day of January, Pilbara Minerals (ASX:PLS) had announced its December 2021 quarter-ending report. The miner produced 83,476 dry metric tonnes of spodumene concentrate. Additionally, rising lithium prices helped the miner to clock a record quarterly operating cash flow of AU$115.5 million.
Good Read: Pilbara Minerals (ASX:PLS): What's behind the lithium miner's gain today?
Bottom Line
Lithium prices have surged staggeringly over the past year due to tight supplies and soaring demand. The demand has been fuelled by the booming EV sector, as lithium is used in the manufacturing of lithium-ion batteries, which power EVs. All eyes remain on future developments, especially on how market forces drive the prices of lithium and the way miners respond to the circumstances.