Source: Gsign76, Shutterstock
Summary

Market seems to be in a tug of war between rising bond yields and economic recovery signals.
Low-priced stocks can be great bets, given decent underlying fundamentals and technicals.
While rising bond yields and inflation expectations had been putting pressure on markets, oil recovery and economic revival was seen to be giving a leg up to the financial and energy sector on ASX 200 this week. On the economic front, the continuous uptick in retail sales figure along with zooming property turned to be a wake-up call for ambitious investors. Significantly, RBA's decision to keep the interest rate record low has been an important market driving factor.
ALSO READ: Australian GDP growth smashes 60-year record, economy picking up steam
Meanwhile, vaccination rollouts have come as a silver lining to a range of industries. While a significant proportion of investors, typically income investors, are happy with the so-called dividend super cycle, others are eyeing to make massive gains by placing their bets on growth or low-cap stocks.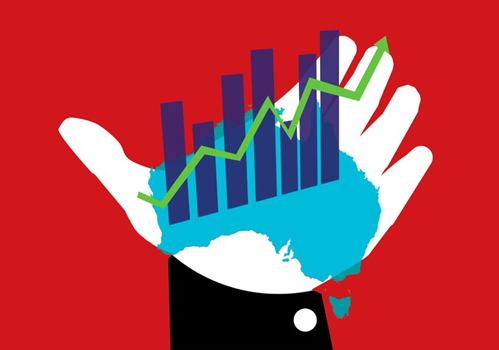 Source: Copyright © 2021 Kalkine Media Pty Ltd.
Let us look at a few attractive ASX stocks that are trading below 30 cents.
Experience Co Limited (ASX:EXP)
Experience Co Limited is an Australian based diversified adventure tourism and leisure provider.
The company operating in the tourism industry was hard-hit by the COVID-19 pandemic, with travel restrictions impacting the tourist numbers. However, with the relaxation of restrictions, Experience Co kicked off all its core operations by the first-half end.
Significantly, the company, in its Half-Yearly update for the period ended 31 December 2020, revealed that it saw resilient consumer demand. It occurred in the face of the pandemic and associated interstate border-related uncertainty, with Australia witnessing upbeat peak season trading volumes during December and January.
Key Highlights from 1H21 Results include:
Statutory net loss after tax of AUD 0.2 million in 1H21 compared to AUD 7.1 million loss witnessed in 1H20.
Underlying EBITDA from continuing operations down by 56%.
Net debt of AUD 2.6 million.
Cash and Cash equivalents was AUD 15.7 million.
The company divested Raging Thunder Whitewater Rafting and Hot Air Ballooning assets in Cairns in a bid to simplify business. Furthermore, its new Pontoon project is on track, expected to commence operations from early CY22.
Improved stability concerning domestic borders and the potential for international travel opening indicates brighter market conditions for the company.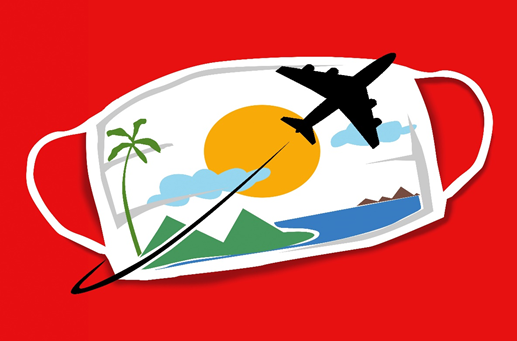 Source: Copyright © 2021 Kalkine Media Pty Ltd.
Prime Media Group is an Australian media corporation and a precursor to PRIME7 and broadcast signal GWN7 signal in Western Australia.
Prime's revenue performance was encouraged by showing renewed support for regional markets witnessed by national advertisers. The ongoing potential for shifting broadcasting schedules is affecting the national advertising market. The uncertainties related to state border closures along with regional lockdowns continue to impact the recovery of local direct advertisers.
Key highlights for the company's 1H21 results include:
Total revenue up by 1% on the pcp to $91.7 million
Revenue from contracts with customer down by 4.7% on the pcp.
EBITDA up by 65.6% on the pcp to $191 million
Operating costs down by 10.5% on the pcp to $2.8 million
Statutory Profit after tax up by 126.9% on the pcp to $10.1 million
Murray Cod Australia Limited (ASX:MCA)
Murray Cod Australia is engaged in fish farming services, with the company growing, feeding and supplying Murray Cod.
Sales for MCA have continually edged up since March owing to the COVID-19 impact. Nevertheless, positively pricing levels during December 2020 quarter remained consistent with the September quarter.
MCA witnessed a record hatchery season, with the company anticipating another 0.4 million fingerlings before the season-end after the Bilbul nursery system stocked 1.5 million Murray cod fingerlings
Some of the key figures from the company include:
Revenue up by118.91% in 1HFY21 on the pcp to more than 4.19 million.
Net Profit up by 252.95% in 1HFY21 on the pcp
Sales growth of 127.5% in December 2020 quarter over September 2020 quarter
MCA has made significant stage one progress at the new Whitton site during December 2020 quarter, with the initial four ponds fully stocked and performing well. The company has already concluded eight ponds' construction. As a part of its new initiative, MCA is installing round pens designed in-house that would add 30% more capacity to each pen.
MCA appears to be on track to achieve its goal of expanding the target to 10,000 tonnes by 2030, with progress depending on the reopening of global trade.