Highlights

The ASX 200 traded 0.8% higher by the mid-session on Monday.
All the 11 sectors were trading in green, led by the A-REIT and energy space.
Charter Hall, St Barbara, Pilbara, Netwealth and Iluka Resources topped the ASX gainers' chart.
On Wall Street, all three major indices closed higher on Friday.
Australian shares were trading near the day's high by the mid-session, boosted by optimism that the Omicron variant of COVID-19 poses less risk than initially thought. The market sentiment was also lifted after the US consumer price gains in November met expectations, which eased pressure on the Federal Reserve to speed up the bond tapering process.
By afternoon trade, the ASX 200 index was up 60.70 points or 0.83% at 7,414.20. The benchmark index opened higher today, following a strong session on Wall Street last Friday.      
On Wall Street, all three major US benchmarks closed higher on Friday, with the S&P 500 hitting its fresh closing high. The market surged even after the latest economic data showed that inflation rose to a nearly 40-year high. The S&P 500 ended 0.96% higher, while the Dow Jones rose 0.61%. The NASDAQ Composite index gained 0.73%.
Back home, on the sectoral front, all the 11 sectors were flashing in green, led by property and energy indices. The A-REIT and energy sectors gained nearly 1.9% each by the mid-session, followed by the materials, which surged 1.4%. Among others, the financial, utilities, telecom, consumer staples, tech, industrials and health care sectors traded higher with marginal gains.
Top gainers and losers by mid-session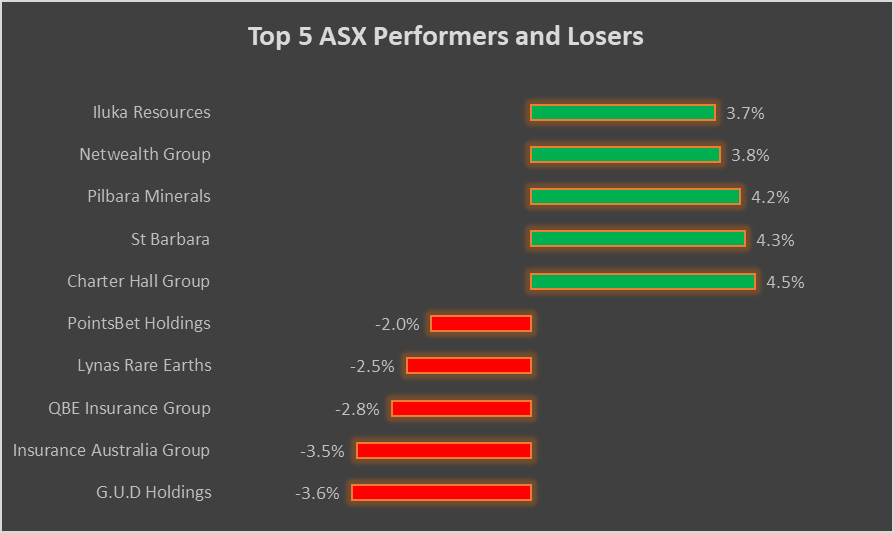 Image Description: ASX top gainers and losers / Data Source: ASX Website (as of 13 Dec 2021, 1:00 PM AEST)
The top gainer on the ASX was real estate business Charter Hall Group (ASX:CHC), which surged 4.5% by the mid-session. Some of the other notable gainers were gold producer St Barbara (ASX:SBM), lithium miner Pilbara Minerals (ASX:PLS), diversified financial business Netwealth Group (ASX:NWL), and resource company Iluka Resources (ASX:ILU).
On the losing side, automotive parts distributor G.U.D Holdings (ASX: GUD) topped the chart with a 3.7% loss. The other top laggards were insurance businesses Insurance Australia Group (ASX:IAG) and QBE Insurance Group (ASX:QBE), followed by resource company, Lynas Rare Earths (ASX:LYC), and corporate bookmaker, PointsBet Holdings (ASX: PBH).
Shares in news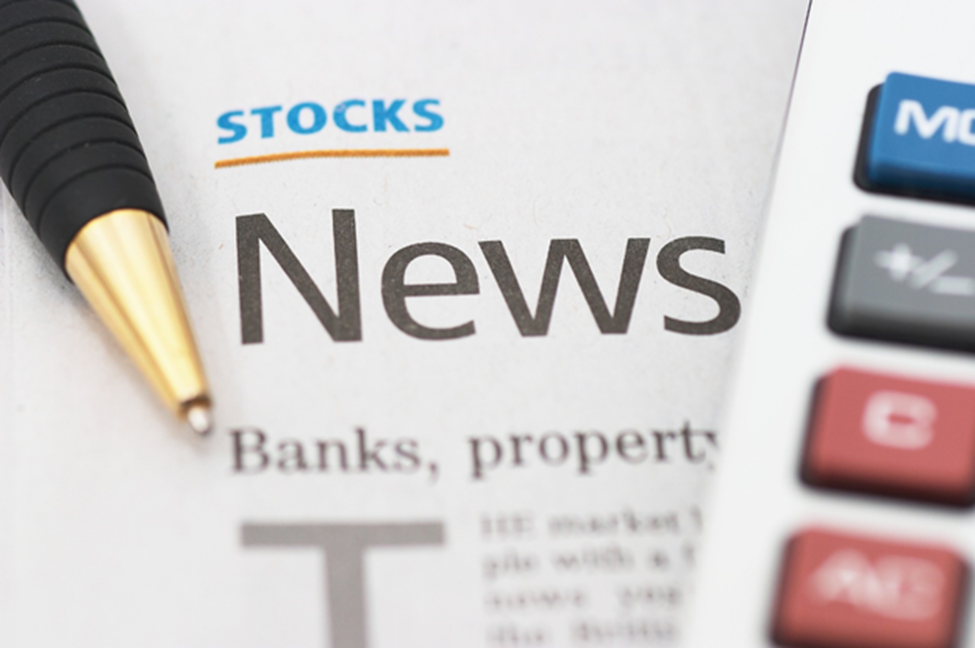 Image Source: ©Ptlee | Megapixl.com
Shares of Orica (ASX: ORI), the world's largest commercial explosives provider, traded 0.3% higher after it announced the sale of the Minova business to a European investment firm, Aurelius Group. The company has entered into an agreement to sell its Minova business to Aurelius Group for AU$180 million.
Shares of biotechnology firm CSL (ASX: CSL) were down 0.3% after it released a clarification on the takeover talks with Swiss pharma firm, Vifor. The company in an exchange filing confirmed that it was in talks with the Swiss-based firm.
Shares of Senex Energy (ASX: SXY) jumped nearly 3% after it entered into a deal with Korean steelmaker Posco. The energy company informed its shareholder this morning that Posco would acquire 100% shares in Senex for a cash offer price of AU$4.60 per share.
Shares of BHP Group (ASX: BHP) traded 2.5% higher after it updated on the recommended all-cash offer for Noront Resources. The company announced that the ongoing talks with Wyloo Metals on acquiring Canadian nickel miner, Noront Resources, had failed.
Shares of Santos (ASX: STO) gained 1.5% after the Australian energy company's stock got listed on Papua New Guinea's National Stock Exchange today. The shares were listed on the PNGX, following its merger with Oil Search, which became effective on December 10.