Highlights

The Australian shares closed higher with ASX200 gaining 28.40 points or 0.39%.
7 of 11 sectors ended higher; financial, industrial and IT sector were in the red zone.
Equities in Asia and Europe rebounded while Wall Street failed to hold on to its initial bounce.
Bitcoin continued to struggle though cryptocurrency appears to be stabilising.
The reopening of the domestic economy is set to be a crucial factor for the Australian sharemarket in 2022. But will it necessarily mark a return to normal? Time will tell.
Australian shares have rallied considerably on news that Evergrande has reached a deal with bondholders. The ASX200 opened 0.1% lower today but changed course by lunchtime to post gains of 0.4 per cent. Finally, the Australian shares closed higher with ASX200 gaining 28.40 points or 0.39% to 7,302.20 after setting a new 50-day low.
7 of 11 sectors ended higher along with the ASX 200 Index. While the financial, industrial and IT sector were in the red zone today, energy was the best performing sector, gaining +2.42% and +0.83% for the past five days. Australia's east coast was rattled by a 5.9 magnitude earthquake which was the key catalyst to push the financial sector into decline as major insurers sunk.
The top performer on the ASX pack was metals and electronics recycling company SIMS Limited (ASX:SGM), which jumped 6.68%. Champion Iron Limited (ASX:CIA) traded up by 5.67%, Worley Limited's (ASX:WOR) shares surged 5.66% and Beach Energy Limited (ASX:BPT ) was up 5.35%.
ZIP Co. Limited (ASX:Z1P) was amongst the top gainers after the fintech company announced its strategic move to India via investment in ZestMoney.
On the flip side, Premier Investments Limited (ASX:PMV ) topped the losers' chart by falling 4.35%. Some of the other top laggards were ASX were Link Administration Holdings Limited (ASX:LNK), AusNet Services Limited (ASX:AST), Insurance Australia Group Limited (ASX:IAG) and IPH Limited (ASX:IPH). IAG's Chief Risk Officer (CRO) David Watts has resigned from the company, as per a market update that came yesterday.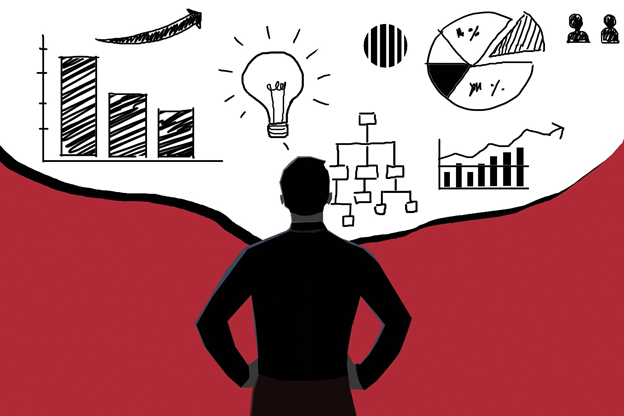 Copyright © 2021 Kalkine Media
On the economy front, The Reserve Bank of Australia has warned that rising household debt catalysed by surging property prices might increase the risk of financial instability. What's worrisome is the fact that the consequences of higher household debt could make the Australian economy prone to downturns. There is therefore a need to consider macro-prudential tools to address the associated risks.
Asian shares rebound
Moving on towards Asia and Europe, equities rebounded with the Hang Seng rising 0.5% and Eurostoxx50 up 1.3%. Japan's Nikkei fell 0.5 percent. Equity, bond, and currency markets in China open for the first time on today since concern over Evergrande's predicament triggered a wave of selling and contagion worries around the world.
Singapore-traded FTSE China futures are about 2 percent below Friday's closing level. Safe-haven assets such as the yen and US Treasuries rose slightly in morning trade.
The Wall Street failed to hold on to its initial bounce. Overnight, the S&P 500 fell 0.1% to sit a little more than 4% below a record peak it made early in the month. S&P 500 futures fell 0.4% and the offshore yuan was under pressure near a one-month low at 6.4850 per dollar.
Copyright © 2021 Kalkine Media
Market sentiment remains fragile ahead of the hotly anticipated Federal Reserve policy statement, and Evergrande's interest payments on two bonds worth USD 119.5 million that are due tomorrow. However, global markets appear to have settled from the panic that characterised Monday trade, but sentiment remains fragile ahead of the Federal Open Market Committe (FOMC) tomorrow morning.
Crypto market performance
Bitcoin continued to struggle after Monday's sell-off, although the cryptocurrency appears to be stabilising at just above the USD 40,000 support level at press time. BTC is down 3% over the past 24 hours, and analysts expect the pullback to come close to an end later this week.
Volatility could remain elevated this week with the U.S. Federal Reserve policy meeting concluding today and the quarter-end bitcoin options expiry on Friday.
Over the long term, however, experts suggest that bitcoin's uptrend remains intact. A broader pause in assets deemed to be risky such as equities, commodities and cryptocurrencies has prohibited alternative coins from regaining leadership for now.
Bottom line
The Australian share market shrugged off global economic anxieties today. The country's mining heavyweights pulled ahead as iron ore prices steadied overnight- a trend that will have attention in the days to come. Investor anxieties about the future of the iron ore price has played havoc with the market in recent days.
Tomorrow will be interesting as Chinese property giant Evergrande is likely to pay some of its due bond interest. Investors will also be waiting for the release of the Federal Reserve's latest policy statement wherein the bank will reveal plans to scale back its purchase of treasury bonds and market-backed securities.