Highlights

The benchmark ASX 200 was trading 0.1% or 7.1 points higher at 7,404.2 in the first five minutes of opening trade.
The Dow Jones ended lower on Friday with a big drag from financial stocks.
The energy sector is shining with a 1.22% gain.
The Australian share market opened on a higher note on Monday, bouncing back from last week's losses. The ASX's positive start to the week comes on the back of NASDAQ 100 posting an upbeat finish on Friday, thanks to spurt in tech-heavy stocks. The benchmark ASX 200 was trading 0.1% or 7.1 points higher up at 7,404.2 in the first five minutes of opening trade.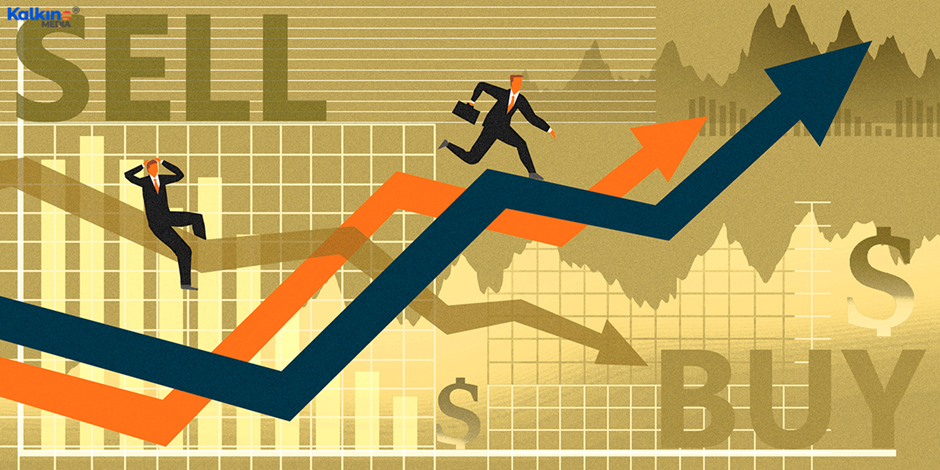 Image Source: © 2022 Kalkine Media®
Global stock markets ended mixed on Friday while US Treasury yields inched higher as cautious investors were concerned about how imminent interest rate hikes in the US would affect the economy.
The Dow Jones ended lower on Friday with the financial space dragging the index amid disappointment from the fourth quarter earnings of big US banks. The Dow Jones Industrial Average closed 0.56% lower at 35,911.81, while the S&P 500 inched 0.08% up to 4,662.85. The NASDAQ Composite ended the session 0.59% higher at 14,893.75.
Read More: Is housing market going to crash in 2022?
How has the market performed so far?
As of 11:00 AM AEDT, the ASX 200 was trading 0.21% or 15.5 points up to 7,409.4, while the ASX All Ordinaries index was trading 0.18% or 13.7 points up at 7,730.8. The A-VIX shot up by 2.01% to 13.94.
Data Source: ASX (as of 17 January 2022, 11:00 AM AEDT)
Coming to the top gainers, Adbri Limited (ASX:ABC) was leading the pack with an 8.24% gain to AU$3.02, followed by Novonix Limited (ASX:NVX) which was up 6.67% to AU$10.39. On the flip side, CSR Limited (ASX:CSR) and Perseus Mining Limited (ASX:PRU) were among the top losers, falling 3.17% and 2.05%, respectively.
On the sectoral front, seven out of the 11 sectors were trading positive for the day. The energy sector is shining with a 1.22% gain and consumer discretionary space also rallied close to 1%. The A-REITs and telecom spaces were dragging the market with a 0.9% and 0.4% fall, respectively.
Newsmakers
Clinuvel Pharmaceuticals Limited (ASX:CUV)
The company has completed the enrolment for its study of afamelanotide as a treatment for patients with arterial ischaemic stroke.
All six patients have been treated with afamelanotide in CUV801 study.
No drug-related adverse reactions were reported and a positive safety profile was maintained.
Regis Healthcare Limited (ASX:REG)
The company has appointed Ms Sally Freeman as an independent non-executive Director, effective 17 January 2022.
The net cash inflow for 1H FY22 ended 31 December 2021 was ten times higher at AU$47.1 million, compared to AU$4.7 million in 1H FY21.
On 31 December 2021, Regis achieved 90.7% spot occupancy, based on 7,059 available beds on that date.
Centuria Industrial REIT (ASX:CIP)
The property manager has acquired six industrial assets across Australia's eastern seaboard.
The total acquisition cost of all six assets is AU$132.4 million.
The acquisitions jack up CIP's total portfolio to around $4 billion.
MA Financial Group Limited (ASX:MAF)
The management has upgraded earnings forecast on positive asset revaluations linked to its interest in Redcape Hotel Group.
The Directors' Net Asset Value (NAV) per Redcape security has increased from AU$1.310 at 30 June 2021 to AU$1.465 at 31 December 2021.
FY22 Underlying EPS is now expected to be up 10-20% on FY21, a 2%-3% increase over FY22 guidance.
Wesfarmers Limited (ASX:WES)
Wesfarmers expects to report net profit after tax of between AU$1,180 million and AU$1,240 million for the half year ended 31 December 2021.
Kmart and Target's trading performance through 1H FY22 was significantly impacted by COVID-19 restrictions, with the stores closed for 25% of the trading days.
Combined earnings before tax for Kmart and Target is expected to be between AU$215 million and AU$223 million for 1H FY22.
Read More: Beforepay set for ASX debut; can it repeat Afterpay's success story?