Highlights

Austin (ASX:ANG) approves major APAC Manufacturing Investment
Newcrest Mining (ASX:NCM) delivers record returns at Cadia mine and in FY21 results
Fatfish (ASX:FFG) surges 11% on funding for BPNL businesses in Southeast Asia.
The S&P/ASX200 closed lower Thursday, dropping 37.50 points or 0.50% to 7,464.60 and crossing below its 20-day moving average. The bottom performing stocks in this index were Codan Limited and Sims Limited, down 8.28% and 7.57% respectively. The index has lost 1.63% for the last five days, but sits 2.20% below its 52-week high.
Sectors ended mixed. 6 of 11 sectors were lower along with the S&P/ASX 200 Index. Health Care was the best performing sector, gaining 1.95% and 4.04% for the past five days.
Now, let us look at some stocks that made headlines today.
Treasury Wines (ASX:TWE) survives China taxes, marks NPAT up 2%
Image: © Mailthepic | Megapixl.com
Treasury Wine Estates Limited (ASX:TWE), on 19 August 2021, shared its annual 2021 financial result, with NPAT up 2% to AU$250 million and EPS up 2% to 34.7 cents per share.
TWE reported EBITS of AU$510.3 million, in line with the prior year, and EBITS margin 0.6 ppts higher to 19.9%.
The Company shared that the F21 EBITS of AU$510.3 million was quite in line with the prior year despite Mainland China EBITS declined by $77.3 million. Also, EBITS margin rose 0.6 ppts to 19.9% and EBITS increased 3% on an organic basis.
The Company's announcement stated that NSR per case rose across all regions, triggered by regular premiumisation and consumer-led portfolio expansion, with the Luxury and Premium portfolios now contributing 77% of global NSR, up from 71% in F20.
Also, TWE reported a full year cash conversion 100.8%, with Net Operating Cashflow 4%.
TWE shared, a strong, flexible balance sheet and investment grade credit profile has been retained, with Net Debt down AU$376.5 million in F21 to AU$1,057.7 million.
The Wine manufacturer has declared a final dividend of 13.0 cents per share, fully franked. This is a straight rise of 62.5% on F20 final dividend.
Operational highlights:
Meanwhile, operations wise, in F21, TWE delivered strong growth in the $10-30 Premium portfolio in the Americas, EMEA and ANZ regions, led by 19 Crimes, Pepperjack, Squealing Pig, Beringer Brothers and Matua. These positive growth trends were moderated by ongoing global pandemic disruptions, higher COGS and significantly reduced shipments to Mainland China following the introduction of import duties on Australian wine.
Also, TWE informed that starting from 1 July 2021, it will be adopting a new business model under three brand-led portfolio divisions – Penfolds, Treasury Premium Brands and Treasury Americas.
The stock TWE traded last at AU$12.500 per share on the ASX.
Austin (ASX:ANG) approves major APAC Manufacturing Investment
Mining equipment design and manufacturer, Austin Engineering Limited (ASX:ANG) shared today that it has commenced a AU$6.5 million capital investment to transform and automate its design and manufacturing facilities at its major Asia Pacific centres in Perth and Indonesia.
The CAPEX program will feature a new manufacturing flow approach with increased automation, custom jigs, fixtures, workstations and a standardised manufacturing approach to building product. Austin will still be able to provide customised engineering solutions and products to its customers while leveraging the benefits of a production flow line. In particular, Austin sees major benefits to its truck body product offering, which comprises nearly 70% of Austin's annual revenues.
As per the release, the expected payback period is twelve months post-implementation, with the majority of benefits to be realised in FY2023. However, the Company expects, incremental benefits will be achieved during the latter months of FY2022.
Funding for the plans will be done via operating cash flows and surplus asset sales.
Meanwhile, the stock traded closed today's session at AU$0.215 per share, up 11.688% on the ASX.
PointsBet (ASX:PBH) selected as NFL approved sportsbook operator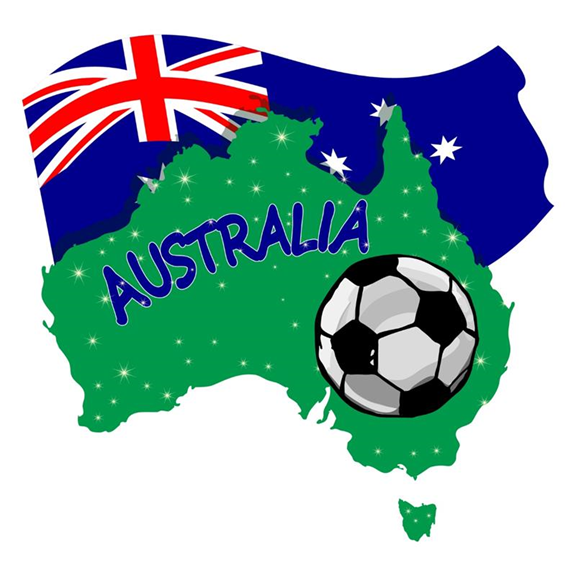 Image Source: © Aviag7 | Megapixl.com
Corporate bookmaker PointsBet Holdings Limited (ASX:PBH) is now National Football League's (NFL) approved sportsbook operator (ASO) for upcoming 2021 season.
PBH will thus have sponsorship opportunities and brand visibility from its' unique integrations across various TV and digital assets, including NFL, owned networks and other media partners. PBH also gains use of official NFL data, enhancing its' customer experience. As per ASX release, this selection acts as cornerstone for PBH to provide the fastest and most comprehensive in-play betting experience worldwide.
Earlier this year, PBH announced that NFL and future Hall of Famer Drew Brees officially has joined the team as a brand ambassador. Brees is this season entering a broadcasting career with NBC Sports – PBH's official sports betting partner, and this will deepen the NBC Sports and PBH relationship.
NBC Sports will also provide PBH full year, multi-platform media and marketing opportunities for all of its events.
PBH shares traded last at AU$10.450 per share on the ASX today.
Newcrest Mining (ASX:NCM) delivers record returns at Cadia mine and in FY21 results
Image Source: © Solucionfotografica | Megapixl.com
Newcrest Mining Limited (ASX:NCM) has approved the Cadia PC1-2 Pre-Feasibility Study and will now commence the Feasibility Stage and Early Works Program. It has also delivered record profit, free cash flow and a 129% increase in final dividend in FY21.
Cadia PC1-2 Pre-Feasibility Study
NCM has approval for funding of AU$120 million for Early Works Program at Cadia, which are to begin from December 2021 quarter. The PC1-2 Pre-Feasibility Study has estimated total capital expenditure of AU$1.3 billion and an after-tax Internal Rate of Return (IRR) of 21.5%. It has a 17-year mine life from its first production. Feasibility Study has now commenced.
FY21 results
NCM achieved gold production of 2.1 million ounces and a record copper production of 142.7 thousand tonnes in FY21. It earned a record statutory and underlying profit of AU$1.2 billion, up 80% and 55%, respectively. The annual free cash flow was AU$1.1 billion and a record AISC margin of 49% in FY21. NCM also had a strong balance sheet with a net cash position of AU$176 million as of 30 June 2021.
NCM shares last traded at AU$25.540 on the ASX.
Origin Energy (ASX:ORG) makes a loss of A$2,291 million
The Utilities focused firm Origin Energy Limited (ASX:ORG) shared its 2021 full-year results on Thursday.
The Company has announced a statutory loss of AU$2,291 million for the entire year ended 30 June 2021. This mainly comprises AU$2,247 million of non-cash charges including impairments and a deferred tax liability.
The Company reported underlying profit of AU$318 million is suggestive of lower commodity prices both in the Energy Markets and Integrated Gas divisions.
Company's Free Cash Flow remained robust at AU$1,140 million driven by a high cash conversion in Energy Markets due to lower working capital requirements and lower interest and tax payments.
Origin has shared a strong cash flow enabled debt reduction of AU$519 million and allowed investment in growth and dividends to shareholders at the same time.
The ORG board has determined an unfranked final dividend of 7.5 cents per share.
Operating highlights:
Energy Markets: Underlying EBITDA for Energy Markets was AU$991 million, down 32% on the prior year. Total customer accounts rose by 30,000. This mainly was triggered by expansion in broadband, community energy services and gas.
Integrated Gas: Integrated Gas Underlying EBITDA was AU$1,135 million, a 35% reduction on the prior year.
The stock ORG closed at AU$4.190 per share, down 4.119% on the ASX.
Venture (ASX:VMS) books first shipment at Riley Iron Ore Mine, shares skyrocket on ASX
Venture Minerals Limited (ASX:VMS) shared on Thursday that commissioning of the Wet Screening Plant at the Riley Iron Ore Mine has been completed. The Wet Screening Plant is now fully installed and completely operational. As a result, 24-hour processing is now on, and the first stage of steady state production has been achieved.
The Company suggested that completion of commissioning of the Wet Screening Plant has facilitated constant ore transport from the Riley Iron Ore Mine to the Port of Burnie. The haulage and port services agreement with Qube was recently signed and activated.
The AX release said that iron ore production from the Plant commissioning phase, along with present steady state production, has given a chance to Venture to charter its first bulk carrier vessel with a capacity of 46,000 tonnes from a key international shipping operator.
VMS closed 19.277% higher at AU$0.099 per share today.
Vulcan Energy (ASX:VUL) partners with Rosberg X Racing to promote EVs
Image: © Highlandproductionsphotos | Megapixl.com
Mineral explorer Vulcan Energy Resources Ltd. (ASX:VUL) has signed a partnership deal with Mr Nico Rosberg and his 'RXR' electric car racing team for the 'Extreme-E' competition. Mr Rosberg is the Formula One World Champion of 2016 from Germany. He is also a noticeable sustainability tycoon and founder of the RXR Extreme-E team.
Extreme E reflects on the impacts of climate change and promotes sustainability and electric vehicles' adoption. RXR is the current race leader in this off-road racing series, where electric SUVs compete in extremely remote environments worldwide. Extreme E also includes other top racing names like World Champion Lewis Hamilton's X44 team, Jenson Button, and Sébastien Loeb.
The Partnership Agreement sees VUL becoming an Official Partner of RXR. RXR and Mr Rosberg have also become the shareholders in VUL against promotional and advertising rights for the 2021 and 2022 racing seasons.
VUL closed 3.692% strong at AU$13.200 on Thursday.
Tempus (ASX:TMR) secures A$6.28M placement to extend drilling at Elizabeth firm commitments
Tempus Resources Ltd (ASX:TMR) has received firm commitments for AU$6.28 million placement to issue 24.99 million shares at an average price of 25.1 AU cents per share. The oversubscribed placement has reflected strong demand from international and local Institutional Investors, along with gold investment funds.
The funds raised will help TMR complete its ongoing drilling program at Elizabeth. Drilling is continuing at the Elizabeth Gold Project, with 15 drill holes complete in 2021.
The placement comprises two tranches. First of Canadian flow-through shares, to raise around AU$4 million by issuing 14 million shares at 28.35 AU cents per share. Next, an ordinary tranche worth AU$2.28 million for 10.99 million shares issued at 21 cents per share.
Flow-through shares will finance eligible Canadian exploration expenses for exploration of the Elizabeth-Blackdome Gold Project in British Columbia, Canada. Proceeds from the ordinary tranche will finance Ecuador projects and general corporate expenses.
The Placement Shares will be subject to TSX Venture Exchange approval and a statutory four-month hold period, applying in Canada. It is to complete by 31 August 2021.
TMR closed 5.882% higher at AU$0.270 per share today.
Fatfish (ASX:FFG) surges 11% on funding for BPNL businesses in Southeast Asia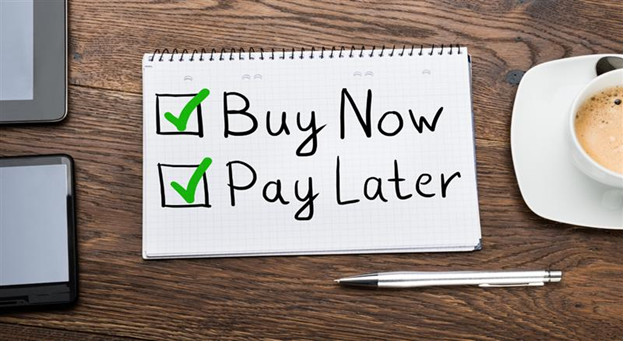 Image Source: © Andreypopov | Megapixl.com
Tech venture investment firm Fatfish Group Limited (ASX:FFG) has raised AU$8 million of fresh funding from US-based fund Arena Investors L.P. (Arena Investors). FFG will use the fund to boost its BNPL and fintech businesses, including rolling out its retail Buy-NowPay-Later (BNPL) business in Southeast Asia.
Funding will be via convertible notes that convert at a fixed price of seven cents per share, an 18% premium to the prior day closing price. FFG has an existing strategic long term funding deal with Arena Investors. With the New Funding deal, Arena Investors will provide an immediate AU$8 million in cash consideration to FFG. The Convertible Notes have a tenure of 12 months and will carry a coupon rate of 1% per annum. These will be convertible into ordinary shares of FFG at the request of Arena Investors.
FFG is actively building BNPL and digital lending services in Southeast Asia. Some of its businesses include Smartfunding, an online lending platform; Pay Direct, an online payment gateway etc. Current funding will further expand FFG's business in the region.
FFG shares closed 11.864% up at AU$0.066 today.