The S&P/ASX200 is up today, gaining 25.00 points or 0.34% to 7,404.30. The top performing stocks in this index are IRESS Limited (ASX:IRE) and Regis Resources Limited (ASX:RRL), up 13.91% and 7.06% respectively. Over the last five days, the index is virtually unchanged, but is currently 0.59% below its 52-week high.
8 of 11 sectors are higher along with the S&P/ASX 200 Index. Information Technology is the best performing sector, gaining 2.63% and rebounding from its recent decline. This sector is off 0.20% for the past five days.
Now let us look at some of the stocks that have been hitting the headlines since the wee hours of trade.
Volpara (ASX:VHT) gets FDA clearance for next-generation algorithm and architecture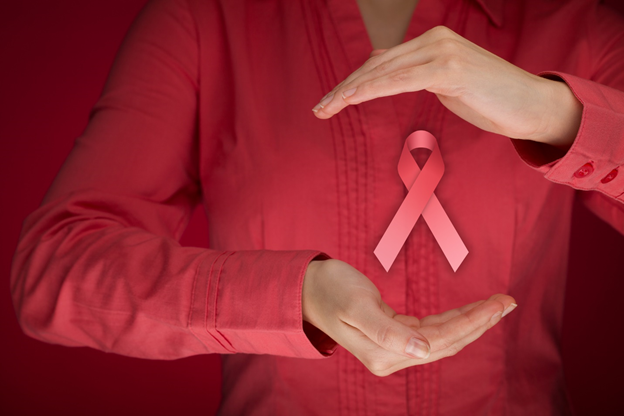 Image: © Jirsak | Megapixl.com
Volpara Health Technologies Limited (ASX:VHT), a health technology software firm, has received FDA clearance for the latest version of its key science algorithm, Volpara Imaging Software (VIS 3.2).
VIS 3.2 represents the set of algorithms behind the integrated Volpara Breast Health Platform — a product suite designed to enable earlier detection of breast cancers through improved mammography quality and workflow, volumetric assessment of breast density, and personalised breast care.
The Stocks in Action || Why IRE, PBH, VHT, WHK and JLG shares are in news today?
As per the ASX announcement, the clearance includes Volpara's updated Open Virtual Appliance (OVA) architecture. This increases image processing security and makes it easier for Volpara to monitor, service, and update software service.
The stock VHT traded 3.167% higher at AU$1.140 per share at 1:40 PM AEST.
Johns Lyng (ASX:JLG) acquires Steamatic Australia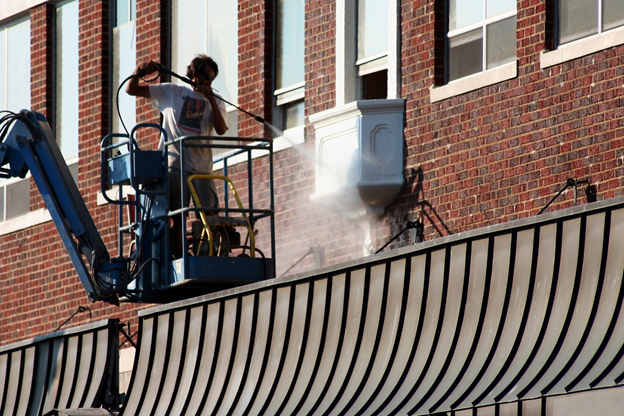 Image: © Studio3610 | Megapixl.com
Johns Lyng Group Limited (ASX:JLG), the integrated building services company, shared today that it has acquired a 60% controlling equity interest in Steamatic Australia - a national restoration services company.
The acquisition is effective from 1 July 2021.
As per the ASX announcement, the deal strengthens Johns Lyng's position as a national market leader in restoration services and represents natural progression of the Group's global expansion strategy following the acquisition of the Steamatic Global Master Franchise in FY19.
Steamatic Australia employs 190 staff and operates a total of 39 locations.
The Company statement read that Steamatic Australia founder and CEO Oliver Threlfall will retain the remaining 40% equity of the business and maintain day-to-day operational responsibility.
As per the release, Johns Lyng paid approximately AU$10.8 million at Completion comprising AU$6.0 million in cash, AU$4.8 million in JLG Ltd shares, along with a potential future earn-out based on the financial performance of FY22 and FY23.
The acquisition of Steamatic Australia is likely to be immediately earnings accretive.
The stock JLG traded 2.968% up at AU$5.550 per share with a market capitalisation of AU$1.20 billion.
WhiteHawk (ASX:WHK) launches sale of Cyber Risk Scorecards on Amazon Web Services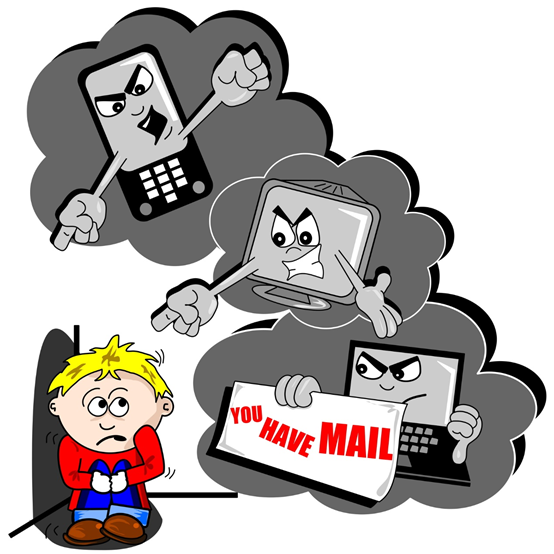 Image: © Gcpics | Megapixl.com
WhiteHawk Limited (ASX:WHK) announced on 29 July 2021 that its Cyber Risk Scorecards will now be available for purchase via the Amazon Web Services (AWS) Marketplace, by both public and private sectors.
WhiteHawk, a member of the AWS Partner Network (APN), is first kicking off marketing and sales directly to Federal Government and Defense Industrial Base clients.
By purchasing Cyber Risk Scorecards either annually or quarterly, U.S. Defence Industrial Base and Federal clients can seamlessly baseline and monitor their suppliers, complying with their regulatory framework.
The stock WHK traded 3.751% lower at AU$0.192 per share on the ASX at 1:50 PM AEST.
Wesfarmer's (ASX:WES) indicative proposal rejected by API board
Image Source: © Zhanglianxun | Megapixl.com
Australian Pharmaceutical Industries (ASX:API) has rejected the unsolicited, non-binding, conditional indicative proposal from Wesfarmers Limited (ASX:WES), received to acquire 100% of API shares. The scheme of arrangement for cash consideration of AU$1.38 per share. The API Board has unanimously concluded that it is undervalued and not in the best interests of API shareholders.
The API board has done so after careful consideration and obtaining advice from its financial and legal advisers. API Board considered a lot of factors: timing of the Indicative Proposal, API's portfolio of complementary wholesale and retail businesses, expected medium-term growth, digital health and beauty offering, earnings uplift and benefits of margin improvement.
API board clarified that the Indicative Proposal implies a premium of 18.7% to the three-month Volume Weighted Average Price (VWAP), which is significantly below the Australian market average for such transactions.
API said that it would only progress a change of control transaction if it recognises the fundamental value of API is in the best interests of its shareholders.
API and WES shares traded at AU$1.440 and AU$61.240 respectively on the ASX at around 1:50 PM AEST.
PointsBet (ASX:PBH) announces Capital Raising to boost its balance sheet for long-term
Image: © Kjpargeter | Megapixl.com
Corporate bookmaker PointsBet Holdings Limited (ASX:PBH) today announced a capital raising of approximately AU$400 million. This will feature:
A fully underwritten 1 for 9 accelerated pro rata renounceable entitlement offer, with retail rights trading to raise approximately AU$184.9 million at AU$8.00 per share and,
a fully underwritten institutional placement to raise AU$215.1 million.
As per the Company's announcement, the Placement price will be at a fixed price of AU$10.00 per share.
What is the purpose behind this Capital Raising?
Constant with its aim of establishing and increasing its strong position in the rapidly expanding US sports betting and iGaming market, PointsBet is undertaking this Capital Raising to provide funding to support the following:
North American marketing and client acquisition;
Technology and product development (sports betting and iGaming);
US market access and government licensing fees;
Continued investment in talent and scale of operations; and
Balance sheet flexibility.
As per the release, the placement will raise approximately AU$215.1 million and will be conducted at the fixed price of AU$10.00 per new share. This shows as discount of 11.4% to the AU$11.29 closing price of PointsBet on ASX on Wednesday, 28 July 2021.
IRESS (ASX:IRE) shares surge on share buy-back news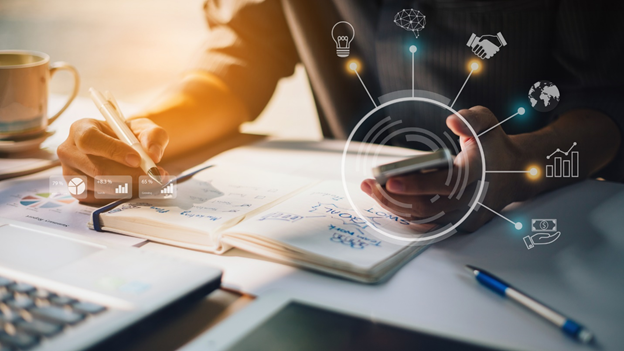 Image: © Natee127 | Megapixl.com
IRESS Limited (ASX:IRE), the software provider for the financial services industry, announced an on-market share buy-back of up to AU$100 million of ordinary fully paid shares. The buy-back is likely to begin post-release of IRE's audited half-year results, scheduled for 19 August 2021. IRE has also announced some initiatives to accelerate growth and returns to shareholders.
IRE, under law, may buy-back up to 10% of issued capital without shareholder approval. IRE will fund the buy-back from existing cash and committed debt facilities. As a result, IRE will have to maintain a strong balance sheet following the completion of the buy-back. IRE also reserves the right to suspend the buy-back.
IRE's medium-term targets include expanding segment profits to 30% and an 18% ROIC by FY25. It also wants to accelerate growth by changing its business model with automatic upgrades to clients. With this IRE is seeking an addressable revenue pool of more than AU$3 billion.
IRE is building scale in large addressable markets, especially in the UK's superannuation and investment infrastructure. It is underway its transition to a single technology platform which is vital to unlocking scale and benefits.
IRE shares were spotted trading 13.509% higher at AU$14.200 at 1:50 PM AEST.
ASX-listed Straker Translations (ASX:STG) gains as Q1 revenue jumps
ASX-listed shares of the New Zealand-based translation services provider (ASX:STG) rose 5.9% to AU$1.80, set for best day since 25 May 2021.
The Company has reported 49% jump in Q1 revenue, mainly driven by more than doubling of revenue from its strategic alliance with IBM.
Q1 gross margin has improved to 57% from 48% a year earlier.
Up to Wednesday's close, the stock is up 15.2% this year.
As on 1:50 PM AEST, the stock was trading 0.589% lower at AU$1.690 per share.