Highlights

The ASX 200 index fell 27.6 points as gold miners led the market losses and fears around the ability of Evergrande to pay its debts persist.
Asian markets finished mixed as of the most recent closing prices while the S&P 500 recorded its biggest two-day gain since July.
The cryptocurrency market appeared to be on the upswing and top cryptocurrencies like Bitcoin, Ethereum, Cardano seem to be doing well.
Persistent concerns about Chinese developer Evergrande's ability to pay its debts along with a fresh spike in COVID-19 cases in Victoria seems to be keeping investors in Australia anxious and demoted.
The Australian sharemarket
The Aussie market looked set for a lacklustre end to week and was on track to close the week lower despite a strong rally through the middle of the week. The benchmark index ASX 200 dropped 27.60 points or 0.37 per cent to 7,342.60 on Friday. It has lost 0.83 per cent for the last five days but sits 3.8 per cent below its 52-week high. Interestingly, the ASX 200 has closed higher for each of the past 11 months.
ASX ends lower on mining woes; Evergrande fears persist
Sectors projected a mixed stance. 8 of 11 sectors traded lower, barring energy, financial and consumer staples. Energy is the best performing sector, gaining 1.36 per cent and 4.84 per cent for the past five days, thanks to higher crude prices.
Copyright © 2021 Kalkine Media
Top gainers and losers of the day
The top performer on the ASX pack today was Computershare Limited (ASX:CPU) that soared 5.79 per cent. Following it closely was retail fashion chain operator Premier Investments Limited (ASX:PMV) that seemed to have kept investing sentiments high after releasing promising FY21 results yesterday. Other gainers were Virgin Money UK PLC (ASX:VUK) and Washington H Soul Pattinson & Company Limited (ASX:SOL) that also reported a Group Regular profit after tax of AUD 328.1 million for the year ended 31 July 2021. Another gainer for the day was Brickworks Limited (ASX:BKW), one of the world's largest and most diverse building material manufacturers.
On the flip side, Centuria Industrial REIT (ASX:CIP) topped the losers' chart by falling nearly 6 per cent. In a close call was Ramelius Resources Limited (ASX:RMS), that tumbled nearly 6 per cent as well. Perseus Mining Limited (ASX:PRU) and Silver Lake Resources Limited (ASX:SLR) also made to the red-zone today. Cochlear Limited (ASX:COH) shares plummeted by nearly 5 per cent after a US patent infringement complaint that was filed by the University of Pittsburgh.
RELATED READ: From Senex Energy to Sigma: Five ASX stocks that hit headlines today
Factors that trigger the market
COVID-19 cases are rising
Australia is wrestling with a third wave of infections from the infectious Delta variant that has led to lockdowns in its two largest cities, Sydney, and Melbourne. Victoria reported a new death and over 700 new infections, its second biggest daily rise in the pandemic. This is worrisome even when over half of Australia's adult population were fully vaccinated.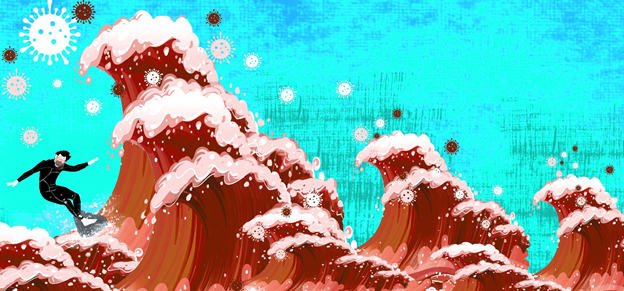 Copyright © 2021 Kalkine Media
On the global economy front
China's housing sector risks falling into bear market, regardless to the future of Evergrande Group, the world's most indebted developer, as per Citigroup Inc. analysts. Besides, the Federal Reserve's bullish economic outlook persists, and The Bank of England seems to be moving closer to raising rates.
Oil remains a hot topic
Oil was poised for a fifth weekly gain as the market intensified amid a global energy crisis that's set to raise the demand for crude. Crude inventories have shrunk from Europe to the US. The demand for oil products in power generation is expected to climb after a surge in natural gas prices. Will the oil market will tighten at a quicker-than-expected pace in the coming months? Time will tell.
Meanwhile, Australian Treasurer Josh Frydenberg has highlighted that Australia needs to focus on the 2050 net-zero emission target.
Asian and global market performance
Asian markets ended mixed as of the recent closing prices. The Shanghai Composite won 1.14 per cent. The Nikkei 225 seemed to have led the Hang Seng lower. They fell 2.07 per cent and 0.27 per cent respectively. Chinese blue chips have gained 0.74 per cent whereas Korea's Kospi fell 0.6 per post returning from a three-day break, pacing with global falls witnessed earlier this week.
However, investors seem to be on edge about Evergrande's future, with a major test to come next week when USD 83.5 million in dollar-bond interest payments are due. Evergrande shares fell by 7 per cent after some gains, and its bonds traded at concerned levels as investors seem to have little certainty about the prospect of default for the world's most indebted real estate company.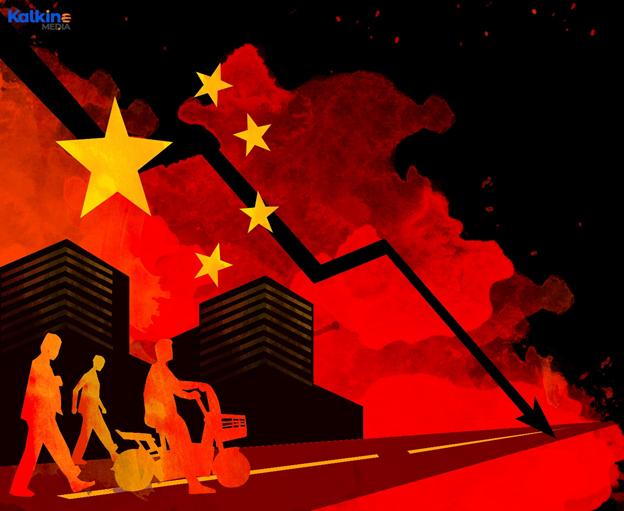 Copyright © 2021 Kalkine Media
Beyond Asia, the Wall Street rallied for a second day as investors embraced the Federal Reserve's bullish economic outlook while downplaying the risk of contagion from turmoil in Chinese debt markets. Yields jumped globally after the Bank of England inched closer to raising rates, while the oil prices continue to rise.
The S&P 500 recorded its biggest two-day gain since July, leaping over 2 per cent after the Fed suggested earlier this week that it is on track to start scaling back asset purchases this year as the recovery takes hold. The S&P 500 index rose by 1.2 per cent, to 4449. The Dow Jones Industrial Average rose by 1.5 per cent, to 34,765 and the Nasdaq rose 1 per cent.
Crypto market performance
The global crypto market cap is around USD 1.98 trillion, a 0.27 per cent decrease over the last day. Bitcoin's dominance currently stands at over 42 per cent, an increase of 0.23 per cent over the day. Bitcoin's price is currently USD 44,347.87. Besides, Ethereum and Cardano have been trading in green over the past 24 hours.
A trend to look after is that a weakness in the dollar index would strengthen the crypto markets. After the recent 15 to 20 per cent sell-off on the cryptocurrency market, which has affected both the Bitcoin and altcoin markets, most assets have recovered back above key values like USD 3,000 on Ethereum.
In another recent and interestingly update in the crypto world, Twitter will now allow people to tip their favorite content creators with Bitcoin and will also launch a fund to pay some users who host audio chat rooms on its Spaces feature.