Summary

The ASX200fell 24.80 points or 0.33% to close at 7,392.60.
The index ended the week marginally lower, albeit it closed the month on positive note.
Eight of 11 sectors ended in red, while tech and utilities topped the chart.
Asian markets were trading mostly lower, while Hong Kong nosedived over 2%.
In crypto market, barring Bitcoin, all other currencies were in green.
Australian shares ended lower on Friday, weighed down by losses in blue-chip stocks such as Afterpay, Fortescue Metals, CSL and Redbubble. The market also tracked the fragile COVID-19 situation in Sydney, which reported a spike in case tally despite an extended lockdown.
The ASX200 fell 24.80 points or 0.33% to close at 7,392.60. Earlier today, the index opened marginally higher, but soon pared gains amid broad-broad based selling. The equity benchmark settled the week marginally lower, albeit it closed the month on positive note. This is the tenth straight monthly gain for the index.
The Last Trade || ASX ends 0.3% lower; Afterpay, Fortescue, CSL sink
Among the individual stocks, debt and equities manager Janus Henderson (ASX: JHG) emerged as top gainer, ending 7.9% higher. On the losing side, miner Orocobre Ltd (ASX: ORE) topped the chart with 10.4% loss.
The equity market witnessed broad-based selling as eight of the 11 sectoral indices ended bleeding in red. IT was the worst performer with 2.4% loss, followed by utilities which declined 1.8%.
Among others, heath care, telecom, consumer discretionary, energy and consumer staples also settled in negative territory.
Bucking the trend, A-REIT was the top performer, closing 1.35% higher. Financial sector also ended higher with marginal gains, led by National Australia Bank which announced share buyback program.
Within the banking pack, three of Australia's big four lenders - Westpac Banking Corporation (ASX:WBC), Commonwealth Bank of Australia (ASX:CBA) and National Australia Bank Limited (ASX:NAB) – ended higher. Australia and New Zealand Banking Group Limited (ASX:ANZ) ended marginally lower.
In the IT sector, most of the stocks ended in red. Buy-now-pay-later giant Afterpay (ASX:APT) was the top losers, followed by Sezzle (ASX: SZL), EML Payments (ASX: EML). In IT space, Nearmap Limited (ASX:NEA), Megaport Limited (ASX:MP1), Altium (ASX: ALU) were among the worst performer.
In the material space, index heavyweights BHP Group (ASX:BHP) and Rio Tinto (ASX:RIO) ended higher after hitting their record highs during the day's trade. Meanwhile, Fortescue Metals Group (ASX:FMG) ended lower, reversing its previous session gains.
Shares in news
Image source: bluebay, Shutterstock.com
National Australia Bank (ASX: NAB) rose 1.3% to hit an intraday high of AU$26.10 after the lender unveiled buyback plans. NAB, one of Australia's leading bank, will begin buyback of equity shares worth up to AU$2.5 billion by mid-to-late August 2021. The lender said it will buy shares on-market alongside its dividend reinvestment plan. The decision has been taken to progress its Common Equity Tier 1 (CET1), the bank's core equity capital, towards its target range of 10.75–11.25%.
Australia's leading energy and broadband provider Origin Energy (ASX: ORG) saw its shares declining as much as 9.19% to AU$4.05. The stock fall after it disclosed that its earnings are set to take a hit of AU$2.25 billion due to write-down of its core assets.
Shares of AMP Limited (ASX:AMP) dropped as much as 2.63% to AU$1.04 on report of legal action against its companies. The Australian Securities and Investments Commission (ASIC) has initiated court proceedings against six companies of the AMP.
Debt and equities manager Janus Henderson (ASX: JHG) saw its shares surge over 9% to AU$58.50 and topped the ASX gainers list. The stock witnessed a surge in buying after the asset management firm declared dividend following strong earnings in the June quarter.
Shares of buy now, pay later business Sezzle (ASX: SZL) plunged as much as 9.9% to AU$7.7 after releasing cash flow report for the June quarter. The stock price declined despite a rise in its underlying merchant sales and customer base.
Shares of Beston Global Food Company Limited (ASX:BFC) gained as much as 9.1% to 12 cents. The Company shared it has secured contract to supply mozzarella and other cheese requirements to a leading food firm based in Australia.
Asian markets resume volatility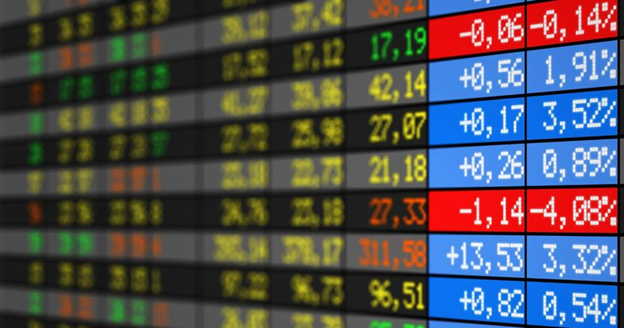 Image ©Thomaspajot | Megapixl.com
The Asian markets were trading lower on Friday, undermining firm cues from Wall Street which rallied despite lower than expected growth in second-quarter gross domestic product (GDP). 
Hong Kong's Hang Seng remained the worst performer in the region, falling over 2% on sustained selling in tech stocks. China-based tech stocks such as Alibaba, Tencent, and Meituan tumbled following Chinese authorities' crackdowns on the tech, property and education sectors.
In a similar fashion, China's Shanghai Composite was down 0.5%, while Japan's dropped 1.5%.  South Korea's Kospi also fell over 1%.
Bucking the trend, India's BSE Sensex was up 0.20%, while Jakarta Stock Exchange Composite Index rose 0.3%.
In the overnight trade on Thursday, American stocks ended higher on robust company earnings and encouraging economic data. The Dow Jones added 0.45%, the S&P 500 rose 0.4%, and the NASDAQ settled 0.1% higher.
Crypto market trades in green, Ether leads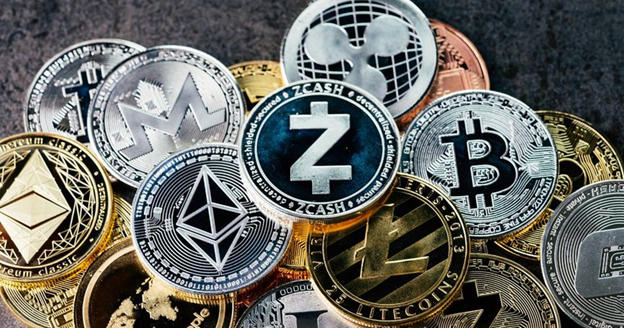 Image source: Source: © Eamesbot | Megapixl.com
The cryptocurrency market was broadly trading in the green during Asian trading hours on Friday, ending the week on a positive note. The digital assets have witnessed continued recovery this week, with major digital currencies like Bitcoin, Ether, and Dogecoin witnessing a surge in buying. Driven by strong rally this week, the market cap of the global crypto surged to US$1.59 trillion.
Currently, Bitcoin was trading 0.7% lower at around US$39,729. The world's largest cryptocurrency has risen almost 23% this week, advancing for eight straight days. The is the longest winning streak by the virtual currency since December 2020.  
Meanwhile, Ethereum, the world's second-largest crypto, was up 5% at US$2,413. It has gained 18% over the past seven days.
Other digital currencies such as Dogecoin, XRP, Cardano and Litecoin were also flashing in green.