Summary

The ASX 200 was trading higher by 12.70 points or 0.17% at 7315.20 by mid-session, led by tech, materials and telecom stocks.
The Information Technology sector was the top performer, tracking overnight gains in the tech-heavy Nasdaq, with a 2% gain.
AI data provider Appen was the top percentage gainer on the ASX, rising 5.85% to AU$13.89.
Investors digested the data on US inflation that hit a 13-year high, having risen at an annual rate of 5% in May, up from 4.2% in April.
Bitcoin fell 7.35% in the past 24 hours' trade amid concerns about tighter regulations.
Australian shares were trading higher by Friday afternoon, led by gains in tech, materials and telecom stocks. The market witnessed cautious trading as investors digested the US inflation report which spiked to the highest rate since 2008 as the world's largest economy rebounds from the COVID-19 crisis.
The ASX 200 was trading higher by 12.70 points or 0.17% at 7315.20. Earlier today, the index opened marginally higher, up just 3.30 points at 7,305.80, despite the three major Wall Street stock indices closing higher overnight. Over the last five sessions, the index has gained 0.27%.
On the sectoral front, eight of the 11 sectors were trading higher, with Information Technology gaining the most, rising as much as 2%. Other sectors that were trading higher include Materials, Industrials, Consumer Discretionary, Utilities, Healthcare and Telecommunications Services.
The Mid Market Pulse || ASX Edges Higher; Inflation Fears Continue To Hover
Bucking the trend, A-REIT was the worst performer on the ASX with a 0.54% loss, followed by the financial sector which was down 0.54%.
ASX-listed tech stocks led the market gain, tracking overnight gains in the US counterparts. Aussie tech stocks AXIJ climbed as much as 2.3%, hitting its highest since 4 May 2021, taking cues from the tech-heavy Nasdaq IXIC, which rose 0.78% on Thursday. Buy-now-pay-later giant Afterpay Limited (ASX:APT) gained as much as 3.8%, while software maker Altium Limited (ASX:ALU) added over 2%.
Top Gainer and Losers
AI data provider Appen (ASX:APX) was top gainers on the ASX, rising 5.85% to AU$13.89. Some of the other notable gainers were Lynas Corporation Limited (ASX:LYC), Mesoblast Ltd. (ASX:MSB), Whitehaven Coal Ltd (ASX:WHC) and ZIP Co Limited (ASX:Z1P), which trade higher between 4-5.6%.
Meanwhile, Eagers Automotive Limited (ASX:APE) was the top percentage loser on ASX, falling 3% to AU$15.51. Stockland (ASX:SGP), EML Payments Limited (ASX:EML), Reliance Worldwide Corporation (ASX:RWC) and Iress Ltd. (ASX:IRE) were some of the other laggards.
Shares in News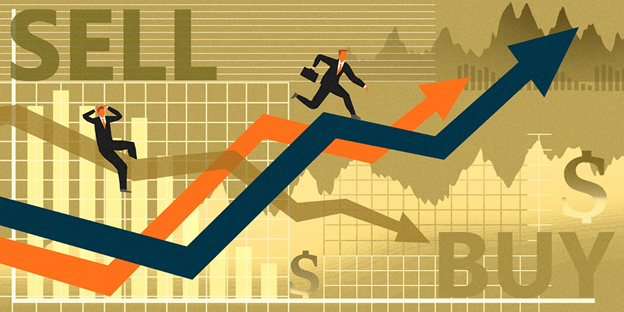 Image Source: Copyright © 2021 Kalkine Media
The share price of Domino's Pizza Enterprises (ASX: DMP), surged 0.9% to AU$115.08 after Australia's largest pizza chain expanded its global footprint by acquiring Domino's Taiwan. The company has entered into a binding agreement to buy a 100% stake in PizzaVest Company, the operating entity of Domino's Taiwan, from Formosa International Hotels Corporation for AU$79 million. The transaction, which will be funded from cash and debt facilities, is expected to complete in the first half of FY2022, subject to satisfaction of regulatory approvals in Taiwan. Domino's Taiwan is the second largest pizza chain in Taiwan in terms of store counts and network sales, with a network of 138 franchised stores and 19 corporate stores located across all major cities.
Shares of SkyCity Entertainment Group Ltd (ASX:SKC) rose 0.9% to AU$3.34 after the company provided an upbeat earnings guidance for FY21. The gambling and entertainment company expects earnings before interest, tax, depreciation, and amortisation (EBITDA) in the range of AU$247 million to AU$253 million. It also anticipates the net profit after tax (NPAT) between AU$84 million and AU$88 million.
Bulletin Resources Limited (ASX:BNR) shares gained 4.28% to 7.3 Australian cents after the company announced that it has initiated a new drilling campaign at Lake Rebecca. As per the company, an aircore drilling program is about to commence at its Lake Rebecca gold project, 150km east north-east of Kalgoorlie, Western Australia. The Lake Rebecca gold project is immediately along strike of Apollo Consolidated Limited's 1.1M oz Rebecca Gold Project.
Shares of Crown Resorts (ASX:CWN) dropped 1.85% to AU12.17 after the Victorian government extended time and funding to the Royal Commission that is probing the casino operator. Royal Commission which has been handling the CWN case for a long time now, is Australia's most powerful kind of public inquiry system. It can even compel witnesses.
Centuria Industrial Reit (ASX:CIP) declared on Friday that it has secured three high-quality industrial assets worth AU$86.1 million. After the settlement of these acquisitions, CIP's portfolio will rise to 66 properties worth more than AU$3.0 billion. As per the ASX announcement, the newly acquired properties are 100% occupied on a portfolio Weighted Average Lease Expiry (WALE) of five years. Following the announcement, shares of Centuria Industrial climbed 0.27% to AU$3.73.
Therapeutic antibody development company Patrys Limited (ASX:PAB) has announced that its wholly owned subsidiary Nucleus Therapeutics Pty Ltd has received a AU$6.26 million R&D Tax Incentive Refund for FY20. The stock traded last at 3.1 Australian cents.
Asian Markets Trades Higher
Asian markets traded higher in opening deals, tracking firm cues from Wall Street which ended higher overnight. Investors shrugged off the US inflation report that showed a higher-than-expected rise in price pressures as the world's largest economy continued its strong economic recovery from the COVID-19 crisis. Inflation in the US rose at an annual rate of 5% in May, up from 4.2% in April and the highest since August 2008, as per the US Bureau of Labor Statistics.
Taiwan's Weighted Index is the best performer in the region, gaining 1.15%. Japan's Nikkei rose 0.13% while Seoul's Kospi climbed 0.56%. Also, the Straits Times index in Singapore surged 0.30%.
Bucking the trend, the Mainland Chinese stock Shanghai Composite dropped marginally by 0.03%.
In the overnight trade on Thursday, all the three major US index closed higher despite a sharp rise in inflation. The market rally was supported by a drop in jobless claims, which fell by 9,000 to 376,000 in the week ended 5 June. The Dow Jones rose 0.05% to 34,466.24, while the S&P 500 gained 0.47% to a record high of 4,239.19, surging past its previous all-time high of 4,238.04. The NASDAQ Composite was up 0.78%, to 14,020.33, spurred by growth stocks that thrive on lowiinterest rates.
Crypto Market Retreats on Tighter Regulations
Image Source: © Aoutphoto | Megapixl.com
The cryptocurrency market retreated in overnight trade amid concerns about tighter regulations. The global banking regulator, Basel Committee on Banking Supervision, has directed banks to set aside enough capital to cover losses on any Bitcoin holdings, a move which is being seen as a "conservative" step to prevent widescale use of the cryptocurrency by major lenders. Adding to the woes, the Iranian government has proposed to create a framework to regulate cryptocurrencies to discourage dishonourable crypto businesses. The country has already imposed a blanket ban.
Reacting to the news, the price of Bitcoin declined as much as 7.35% in the past 24 hours' trade. The world's largest cryptocurrency moved from a high of US$38,461 to hit a low of US$35,827, Paring some of the losses, the world's largest cryptocurrency was trading around US$36,614, down 1.45%, at the time of reporting.
In a similar trend, Ether, the second-largest crypto, was trading near US$2,452, down 5.25% over the previous 24 hours. It has moved in the range of US$2,462-US$2,617, as per CoinDesk 20 data.
Among others, XRP tumbled 5.8% to 85.57 US cents, while the meme currency, Dogecoin, fell 4.4% to 32.28 US cents.
Yesterday, the crypto market witnessed a strong rally after El Salvador officially adopted Bitcoin as a legal tender after Congress gave a nod to President Nayib Bukele's proposal to embrace the digital coin. The Central American nation has become the first country in the world to officially adopt Bitcoin as a legal currency.