Summary

The ASX 200 sets a new record by crossing 7,400 level for the first time.
The benchmark trades higher by 23.50 points or 0.32% at 7,403 by afternoon.
Nine of the 11 sectors are trading higher, with energy gaining the most, rising as much as 1.51%.
The Australian share market was trading at a record high by Wednesday afternoon, with the benchmark index breaching 7,400 level for the first time, led by strong gains in energy and utilities stocks. The market witnessed surge in buying, undermining weak cues from Wall Street, which ended lower overnight as investors awaited the Federal Reserve's monetary policy statement scheduled tonight. The outcome of the Fed meeting will bring more clarity on inflation and monetary policy going forward.
The ASX 200 was trading up by 23.50 points or 0.32% at 7,403, setting a new 100-day high. Earlier today, the index opened marginally higher at 7,379.50, following a weak trade by the US shares overnight.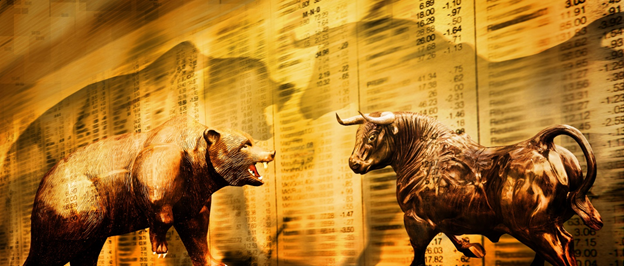 Image Source: © Littlemacproductions | Megapixl.com
On the sectoral front, nine of the 11 sectors were trading higher, with energy gaining the most, rising as much as 1.51%. Other sectors that were flashing in green include utilities, healthcare, financial, A-REIT, consumer discretionary, consumer staples and telecommunications services.
Information technology remained the worst performing sector with 0.9% loss, followed by materials, which skidded over 0.6%.
ASX-listed energy companies were in upbeat mood today after crude oil prices jumped to more than two-year highs on the expectation that demand would recover in the second half of 2021. Brent crude futures were up 0.27% at US$74.45 a barrel, while WTI crude oil futures rose by 0.73% to US$72.65 per barrel. According to major oil traders of the world, the prices are expected to stay above US$70 per barrel in the second half of 2021 with a further rise in 2022.
The index heavyweights Beach Energy (ASX:BPT), Woodside Petroleum (ASX:WPL), Oil Search (ASX:OSH) and Santos (ASX:STO) rose up to 2%.
The Mid Market Pulse || ASX Crosses 7,400 Mark: What Lies Ahead For Market
Gold stocks traded lower due to retreat in gold price as trades sold the yellow metals ahead of the Fed meeting. Spot gold prices dropped 0.15%, to approximately US$1,855 an ounce. The major gold miners such as Northern Star Resources (ASX:NST), Newcrest Mining (ASX:NCM), De Grey Mining (ASX:DEG), Evolution Mining (ASX:EVN) and Ramelius (ASX:RMS) remained under stress.
Meanwhile, iron miner stocks BHP Group (ASX:BHP) and Rio Tinto (ASX:RIO) traded in red, while Fortescue Metals Group (ASX:FMG) rose. The benchmark iron ore futures for the September month delivery on the Dalian Commodity Exchange (DCE) inched up 0.9%, to 1,226 yuan a tonne.
In tech space, Afterpay (ASX:APT), Xero (ASX:XRO), WiseTech (ASX:WTC) and Altium (ASX:ALU) traded in red during mid-market trade. Bucking the trend, Nuix (ASX:NXL) extended Tuesday's gain after the company announced the exit of both its chief executive and chief financial officer.
Top gainers and Losers
Investment management firm Challenger Ltd (ASX: CGF) was the top gainer on the ASX, rising 2.25% to AU$5.69. Some of the other notable gainers were Woodside Petroleum Limited (ASX:WPL), Medibank Private Ltd (ASX:MPL), Washington H. Soul Pattinson and Company (ASX:SOL) and HUB24 Limited (ASX:HUB), rising over 2% each.
Meanwhile, metal and mining company OZ Minerals Limited (ASX:OZL) was the top percentage loser on the ASX, falling 4.9% to AU$24.31. Some of other worst performers were Austal Limited (ASX:ASB), NRW Holdings Limited (ASX:NWH), IGO Limited (ASX:IGO), and Appen Limited (ASX:APX), falling between 3% to 4.5%.
Shares in News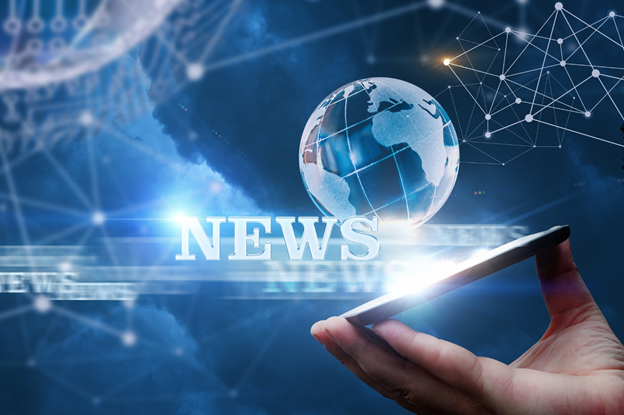 Image Source: © Natalimis | Megapixl.com
The share price of K2fly Limited (ASX: K2F) dropped 0.74% to 33.5 Australian cents despite the technology firm reporting record monthly invoice in May. The ASX-listed software services company saw its monthly invoice crossing above one million-dollar mark for the first time to AU$1.01 million in May 2021 as compared to AU$0.77 million in the previous corresponding period, registering a growth of 31%. This was driven by growth in customer base as well as the successful integration of recent acquisitions such as SATEVA and Decipher, which helped K2fly to generate more invoices across the full range of solutions.
Shares of Archer Exploration Limited (ASX:AXE) rose 4% to 77.5 Australian cents after the company said that it would be collaborating with The Australian Missile Corporation (AMC) to support the country's Sovereign Guided Weapons Enterprise. As per the announcement, Archer will work with AMC to identify opportunities to contribute to the Commonwealth Government's new Sovereign Guided Weapons Enterprise to support missile and guided weapons manufacturing in Australia.
Mineral Commodities Limited (ASX:MRC) has announced that the Memorandum of Understanding (MOU) between the company and Superior Graphite was about to end. The proposed joint venture shall not proceed as originally contemplated under the MOU, it said. Weighed down by the development, shares of Mineral Commodities fell 6.6% to 21 Australian cents.
Lion Energy Limited (ASX:LIO) informed the exchange that its subsidiary, Balam Energy (Operator of the East Seram PSC), has completed the first phase of interpretation of the 664 km high resolution 2D seismic data. As per the announcement, the acquisition and processing of the seismic data has met the firm commitment obligations of the production sharing contract.
The Board of AF Legal Group Ltd (ASX:AFL) has announced that it had completed its acquisition of Watts McCray (NSW) Pty Ltd, one of Australia's leading family law firms. To facilitate completion, the company has issued 308,948 shares as consideration for the acquisition.
Shares of Rhythm Biosciences Limited (ASX:RHY) climbed 2% to AU$1 after the company confirmed that its ColoSTAT clinical trial is being joined by Sonic Clinical Services. The ColoSTAT clinical trial is being conducted to efficiently detect colorectal cancer at all stages, including the early ones. Sonic Clinical Services' Independent Practitioner Network (IPN) Medical Centres form part of the primary care division of Sonic Healthcare (ASX: SHL). It has Australia's largest network of medical centres, with more than 2,000 doctors across 160 centres.
Nyrada Inc. (ASX:NYR) has reported new lead drug candidate NYR-BI01 had advanced to efficacy studies in collaboration with the Walter Reed Army Institute of Research (WRAIR). NYR-BI01 showed improved potency, along with excellent Pharmacokinetic (PK) properties and blood-brain barrier penetration.
SECOS Group Limited (ASX:SES) has announced that it had been approved to supply additional Woolworths (ASX:WOW) stores with its certified compostable products consisting of two certified compostable bin liners from 88 to 203 Woolworths Eco Stores. SECOS is an Australian company with significant Intellectual Property around the formulation and production of compostable resin, film and bags. The shares of SECOS rose by 1.8% at 28.5 Australian cents.