Summary

The ASX 200 traded in the negative territory during the first half of the trading session on Wednesday.

The equity benchmark was dragged down by the inflation concerns in the US.

The Australian shares have fallen despite the government presenting a 'recovery budget' and proposing new funding towards several sectors.
The benchmark equity index ASX 200 traded down on Wednesday dropping amid concerns around surge in inflation in the US. The Australian shares traded 0.3% lower in the first hour of trading, pulling down the ASX 200 benchmark to 7,072.3 points. Energy and banking stocks were the major laggards in the early trade.
The index has lost 0.70% for the last five days but sits 1.77% below its 52-week high. The index has fallen despite the government presenting a 'recovery budget' and proposing new funding towards several sectors.
on Tuesday, the NASDAQ closed down 0.1%, while the Dow Jones lost 1.4% and the S&P 500 fell 0.9%.
Source: © Stbernardstudio | Megapixl.com
How has market behaved so far?
Australian energy stocks declined 0.74​% even as oil prices rose.
Sector heavyweight Whitehaven Coal (ASX:WHC) fell 2.87%, followed by Origin Energy Ltd (ASX:ORG), losing 1.48%.
Financial stocks fell 0.54%, with all the 'Big Four' banks in the red, even as the country's biggest lender Commonwealth Bank of Australia (ASX:CBA) almost doubled its third-quarter cash profit.
Suncorp Group (ASX:SUN) and Omni Bridgeway Ltd (ASX:OBL) led losses, slipping 4.37% and 2.82%, respectively.
Across the Tasman Sea, New Zealand's benchmark NZX 50 fell 0.2% to 12,613.9.
In other markets, Japan's Nikkei was up 0.36% at 28,711.59, and the S&P 500 E-minis futures were up 0.07%.
Where is the Australian dollar heading?
The Australian dollar, a commodity currency, was trading down 0.02% to 0.7839. The domestic currency was trading down despite commodity prices moving up. The dollar index was down by a mere 0.12%, at 90.188, after touching a low of 89.979.
How are bond yields moving?
Amid worries around inflation, the yield on benchmark 10-year US Treasuries increased to 1.6235%. The spread between benchmark 2-year and 10-year US Treasuries also widened by more than 1 basis point from Monday to a total of 146 basis points. The Australian 10-year bond yields surged by 3.40% to 1.732.
READ MORE: Commodity Market at Multi-Year Highs, 10 Hot Stocks to look at
Movement of commodity prices
Gold prices gained, as softer US dollar negated losses arising by rising US Treasury yields. Spot gold increased 0.11% to US$1,837.39 an ounce, after dropping as much as 1% in the early session.
Oil prices reversed all early losses by the end of Tuesday's session. The gains were due to concerns around gasoline shortage after a cyber-attack caused an outage at the largest US fuel pipeline system. The WTI crude notched up by 0.8% to US$65.44 a barrel, while Brent crude was up 0.5% to US$68.69 per barrel.
READ MORE: How is Australia tackling the climate change crisis?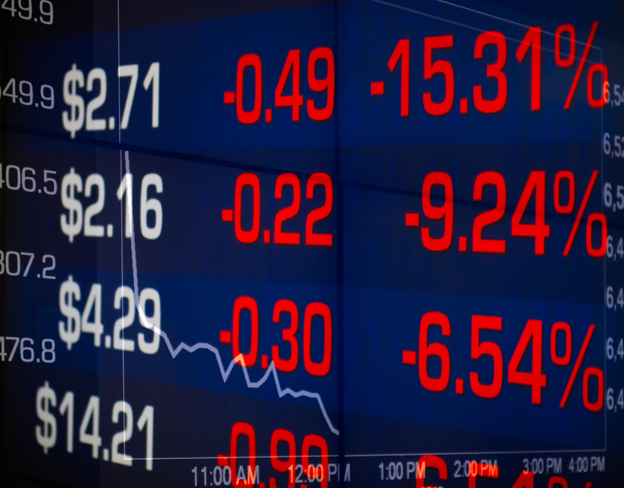 Source: © Paultama | Megapixl.com
Newsmakers
Pushpay Holdings Ltd (ASX:PPH) reported increased operating revenue of US$51.6 million for the year ended 31 March 2021 from US$127.5 million to US$179.1 million, an increase of 40%.
Carsales (ASX:CAR) has said that it will acquire 49% of US digital marketplace business Trader Interactive for AU$797 million.
READ MORE: Dogecoin Volatile Over the Weekend; Where is the Digital Currency Heading?
Battle North Gold shareholders have approved Evolution Mining's (ASX:EVN) acquisition of the company for US$361.7 million.
READ MORE: Three ASX gold stocks to mull over in wake of Janet Yellen's inflation remark
CSR (ASX:CSR) said that its revenue from ordinary activities declined 4% to AU$2.1 billion, while net profit after tax and after significant items rose 17% to AU$146.1 million.
AusNet Services (ASX:AST) reported a revenue fall of 2.7% to AU$1.92 billion, and EBITDA decline of 3.5% to AU$1.15 billion for the year ending March.
Australian Office of Financial Management (AOFM) is in plans to issue around AU$130 billion of treasury bonds in 2021/22 following the release of the federal budget.
READ MORE: Three ASX-listed retail shares going great guns in 2021