Summary

The ASX 200 is expected to open flat after two days of continuous rally
The dollar index rose 0.622 points, or 0.69%, to 90.531 after falling around 1.6% in May.
Gold slid as much as 2.3% as robust US employment data, and service sector data propelled the dollar higher.
On Thursday, the benchmark index was in an uptrend and closed the session 0.59% higher, at 7260.1, an all-time high closing for the index. Today, the ASX 200 is expected to be little changed at the opening as reverting commodity prices from the higher levels are likely to weigh on resource-heavy sectors, with sentiment dented by a weaker Wall Street closing.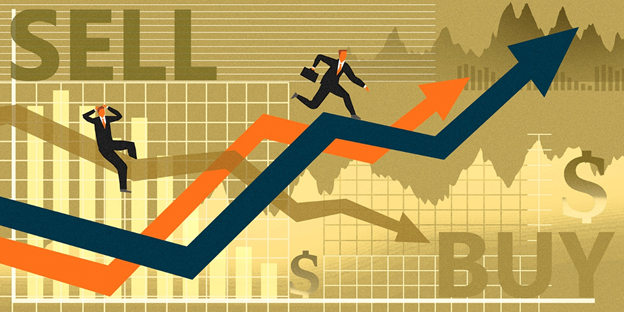 Image Source: Copyright © 2021 Kalkine Media
On Thursday, the global stock markets were little changed after retracing from near-record levels earlier in the week, as market participants studied robust US data reports for economic recovery and inflation signals.
On Wall Street, the Dow Jones closed 0.06% down, to 34,577.04, while the S&P 500 shed 0.36%, to 4,192.85. The NASDAQ Composite index lost 1.03%, to 13,614.51.
The Opening Bell || ASX 200 Struggles For Direction; Pulled Down By Miners
However, US stocks pared back some losses from the lower levels on Thursday after reports that President Joe Biden had offered to scrap his proposed corporate tax hike.
Read More: ASX Indices Continued to Gain Momentum Led by Energy & Utility Stocks
A better-than-forecast US private payrolls numbers for May and weekly unemployment data revealed gaining strength in the labour market, while a measure of service sector activity rose to a record high, pointing to a solid economic recovery.
However, the market is concerned that the strong data could make the US Fed ease up its crisis support sooner than expected, despite the Fed officials' reassurances to the contrary. Friday's release of the US jobs data would offer further clarity on whether the faster-than-expected pace of economic recovery is sustainable and what that might mean for the monetary policy.
Image Source: © Marianvejcik | Megapixl.com
On Thursday, The US dollar rose to a three-week high, on the back of stronger-than-expected US jobs data which pointed to an improving labour market and reinforced signs that the US economy was on its way to recovery from the bruises given by the COVID-19 pandemic.
The dollar index rose 0.622 points, or 0.69%, to 90.531 after falling around 2% in April and another 1.6% in May.
The 10-year US Treasury yields climbed on Thursday with less activity by market participants ahead of the government's May employment report. The benchmark 10-year notes last fell 10/32 in price to yield 1.625%, from 1.591% on Wednesday.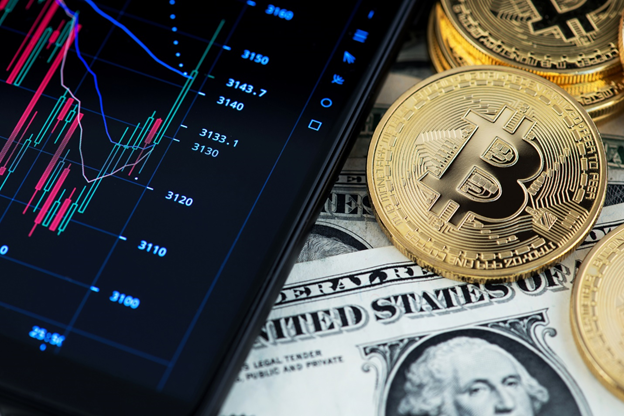 Image Source: © Aoutphoto | Megapixl.com
The largest cryptocurrency, Bitcoin (BTC), is gradually recovering from its worst fall this year and was up by 3.52% to US$38,899 on Thursday. Its peers, Dogecoin (DOGE) and Ethereum (ETH), were down 4.45% and up 4.8%, respectively.
Read More: Decoding Musk's bittersweet relationship with Bitcoin
Technology shares to trade lower
On Friday, Australian technology shares could trade on a softer note after taking cues from the US. The NASDAQ 100 index was down by 1.07% to 13.529.68, putting pressure on broader markets as well. As a result, shares such as Zip Co Limited (ASX:Z1P), Afterpay Limited (ASX:APT) and Xero Limited (ASX:XRO) could trade lower today.
Gold prices fell sharply
On Thursday, gold slid as much as 2.3% as strong US employment data, and service sector data propelled the dollar higher and boosted expectations that the strong economic data may reignite taper talk from the US Fed.
Image Source: © Monkeybusinessimages | Megapixl.com
Correction in gold's price also impacted other precious metals, with silver slipping as much as 4.3% and platinum shedding 3.7%.
It is the worst fall since February 2021; therefore, Australian gold miners are likely to feel the heat. Investment/trading in shares such as De Grey Mining (ASX:DEG), Hammer Metals Limited (ASX:HMX) and Newcrest Mining Limited (ASX:NCM) should be approached with caution today.
Crude oil traded mildly up
On Thursday, crude oil prices traded in a range with a slight upside bias after making a high not seen in almost two years, after weekly US crude stocks fell sharply while fuel inventories rose more than expected.
Image Source: © Pichitbo | Megapixl.com
Brent crude futures settled almost flat at US$71.36 per barrel after touching its highest since May 2019 earlier in the session. The WTI crude futures closed 0.1% up, at US$68.88. WTI crude prices rose as high as US$69.40, the highest since October 2018.
Australian energy players such as Santos Limited (ASX:STO), Woodside Petroleum Limited (ASX:WPL) and Origin Energy Limited (ASX:ORG) could trade with a positive bias today.
Read More: How crude oil dynamics influence the upstream and downstream sectors
Metals update
On Thursday, Chinese coke (used mainly in iron ore smelting) futures surged as much as 6% to settle at a three-week high, supported by fears of supply shortages and resilient demand from steel mills.
The September delivery month of iron ore futures on Dalian Commodity Exchange (DCE) closed 3.08% up at 1,172 Yuan, buoyed by rising coke prices.
Image Source: © Tomas1111 | Megapixl.com
However, copper and other industrial metal prices fell to five-week lows after a strong US jobs data fuelled concerns that monetary policy could be tightened, knocking growth-related assets. Also, the strengthening of the US dollar made metals costlier for buyers with other currencies.
Shares such as Rio Tinto Limited (ASX:RIO), BHP Group Limited (ASX:BHP) and Fortescue Metals Group Limited (ASX:FMG) could remain under pressure for the day.