Summary

The Australian shares opened lower after the US stock indices witnessed a decline amid concerns around rise in inflation.

Due to inflation-related fears, the US bond yields also notched up higher overnight.

The Australian dollar was trading weak despite ongoing surge in commodity prices.
The ASX 200 opened in the negative zone as fears around rise in inflation in the US held ground. The tech stocks were the major losers as investors anticipated tighter monetary policy, leading to further sell-off in growth stocks. Meanwhile, on Wednesday, the Dow Jones shed 1.3%, while the S&P 500 fell by 1.5%, its biggest single day fall in over 2 months. NASDAQ lost 2.3%, falling to the lowest level since 31 March 2021.
Source: © Stbernardstudio | Megapixl.com
By 10:25 AM (AEST), the ASX 200 was down 0.4% at 7,016.4 points.
The Australian tech stocks tracked weak cues from NASDAQ and dropped over 5% to their lowest since 5 October 2020. Sector heavyweight Afterpay (ASX:APT) fell 6.83%.
Gold stocks dipped 1.43% as the precious metal snapped a five-session winning streak after April's jump in US consumer prices buoyed the dollar and Treasury yields. The gold miner Andromeda Metals (ASX:ADN) fell 7.14%, followed by Bellevue Gold (ASX:BGL) losing 6.21%.
How is the Australian dollar behaving?
Even as the commodity prices moved up overnight, the Australian dollar, a commodity currency, traded down 0.18% to 0.7718. The dollar index dipped 0.62% on Wednesday.
Movement of bond yields
The benchmark 10-year US Treasury yield soared by 1.69%, as investors were concerned about the future value of debt income amid rise in inflation. The Australian 10-year bond yields surged by 1.97% to 1.760.
READ MORE: Commodity Market at Multi-Year Highs, 10 Hot Stocks to look at
What is in store on commodity front?
The crude oil WTI Futures were trading down 0.54% to US$65.72 at the time of writing today. The rise in demand expectations pushed up oil prices to eight-week highs overnight. The WTI crude surged by 1.2% to US$66.08 a barrel, the highest close since 11 March. Brent crude gained 1.1% to US$69.32 per barrel, a close last seen on 5 March.
READ MORE: Is 2021 going to be a sparkling year for aluminium?
The Gold Futures were down 0.29% to US$1,817.60 today. The gold prices fell after US inflation data revealed a quicker-than-expected recovery.
READ MORE: How is Australia tackling the climate change crisis?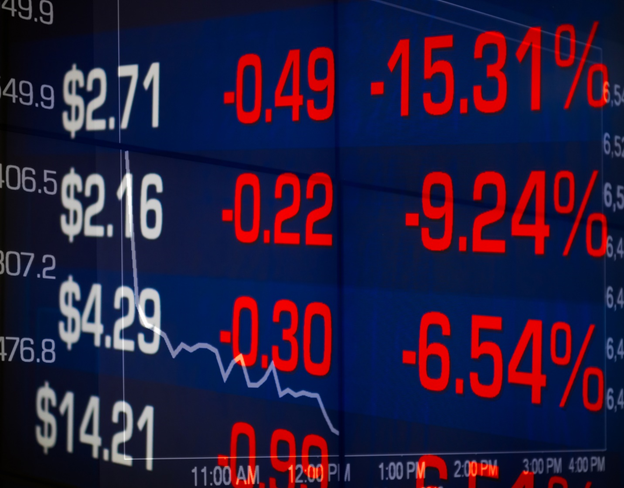 Source: © Paultama | Megapixl.com
Newsmakers
Xero's (ASX:XRO) profit surged in the 2021 financial year, boosted by record subscriber growth in the second half. The revenue rose 18% to NZ$848.8 million while net profit climbed 493% to NZ$19.8 million.
Orica (ASX:ORI) said its first-half net profit dropped 53.6% to AU$76.7 million after revenue declined 8.9 % to AU$2.6 billion.
READ MORE: Three ASX-listed retail shares going great guns in 2021
Perenti (ASX:PRN) said that a strengthening Australian dollar and lingering headwinds from coronavirus pandemic would weigh on operating earnings in the second half of financial year 2021.
GrainCorp (ASX:GNC) reported an underlying EBITDA from continuing operations of AU$140 million, up from AU$105 million a year earlier.
Macquarie said that The Star's proposed merger with Crown Resorts (ASX:CWN) may boost the value of the deal to existing Crown shareholders to AU$16.45 per Crown share.
Tilt Renewables Ltd (ASX:TLT) reported muted earnings for the year ended 31 March 2021 on account of fiscal 2021 being a transition year following the sale of the 270MW Snowtown 2 Wind Farm (SWF2) in the prior period, combined with the boost in operations at Dundonnell and Waipipi.
READ MORE: Three ASX gold stocks to mull over in wake of Janet Yellen's inflation remark