Summary

The ASX 200 is indicating a weak opening of 0.5% or about 33 point.
Gold prices tumbled after the US inflation data revealed a quicker-than-expected recovery.
The prospect of tighter monetary policy knocked US shares lower.
On Wednesday, the Australian market witnessed second consecutive session of a hefty fall of over 1%. The market settled 0.73% down, at 7044.9, after recovering from the low of 7006.6. Major losing sectors were mining and financials, as global investors were concerned over whether a potential spike in the US inflation could force the Federal Reserve to increase the interest rates earlier than planned.
Unfortunately, for investors, today could be another round of sell-off as the ASX 200 is indicating a weaker opening of 0.5% or about 33 points as no sign of relief is coming from the US markets.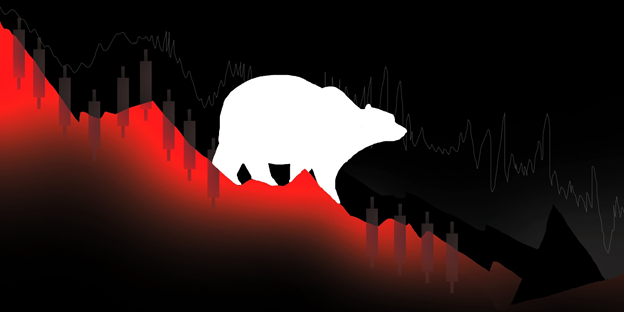 Image Source: Copyright © 2021 Kalkine Media
On Wednesday, US stocks slumped, and benchmark Treasury yields jumped after the data revealed consumer prices had increased by the most in almost 12 years in April 2021. This stronger-than-expected inflation data prompted bets on earlier interest rate hikes. The US government reported that consumer prices shot up by 0.8% in April 2021, the fastest year-over-year rise since 2008.
Concerns about the rising inflation also raised the question of whether the US Fed will change its stance on keeping the interest rates low as the economy recovers. However, considering the economy, and particularly the job market, there is still a long way for a full recovery.
A moderate inflation may actually be good for a recovering economy. Therefore, the prevailing sentiment in the market could be temporary, though it's too early to say whether these higher levels are going to be sustained.
Image Source: ID 19449814 © Woodsy007 | Megapixl.com
The prospect of tighter monetary policy knocked shares lower and all prominent stock indices fell further in red by the closing. The selling rout has put the major stock indices on track for their worst week in more than six months.
Read More: Australian Markets Encountered a Fall After Wall Street Ended in Red
The Dow Jones shed 1.3%, while the S&P 500 fell by 1.5%, its biggest single day fall in over 2 months. NASDAQ lost 2.3%, falling to the lowest level since 31 March 2021. The small caps also couldn't hold the ground, as the Russell 2000 index lost 71.85 points, or 3.3%.
The selling accelerated as investors reacted to an unexpected sharp surge in inflation in April 2021 which stoked concerns that the economy may recover too fast from its pandemic-induced bruises.
Tech giants, which had bolstered to new highs during the past year of pandemic, took some of the biggest hits. Only energy stocks could come out with a small gain after the session.
Image Source: ID 1340465 © Rwharr | Megapixl.com
The US Bond yields notched up higher, as investors fear that an increase in inflation will erode the future value of the income that bonds pay. The yield on the benchmark 10-year Treasury note rose to 1.69%, a big move of over 4%.
The US dollar index rose sharply from the lower level and was up by 0.62% to 90.68, while the Australian dollar crashed by 1.49% to 0.7728.
In cryptocurrency market, Bitcoin tumbled 3.57% to US$54,735, while Dogecoin was down 4.4% to US$0.472.
Read More: Are You Keeping Up with the Evolving Cryptocurrency Tax Requirements?
Crude oil jumped higher
As the economy is expected to recover faster-than-previous expectations, hopes of rising demand pushed oil prices to eight-week highs.
Image Source: ID 40333741 © Kodym | Megapixl.com
The WTI crude surged by 1.2% to US$66.08 a barrel, the highest close since 11 March. Brent crude gained 1.1% to US$69.32 per barrel, a close last seen on 5 March.
Australia energy producers such as Santos Limited (ASX:STO), Woodside Petroleum Limited (ASX:WPL) and Beach Energy Limited (ASX:BPT) could make investors' day today.
Gold prices tumbled
Gold prices tumbled after US inflation data revealed a quicker-than-expected recovery. Spot gold index was down by 1% to US$1,817.3 an ounce.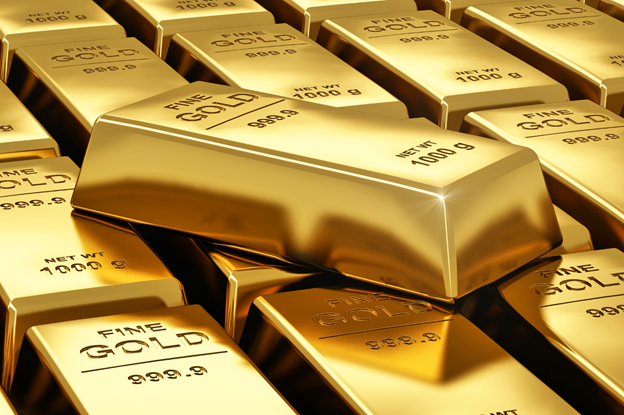 Image Source: ID 28549846 © Scanrail | Megapixl.com
Gold miners such as Northern Star Resources Limited (ASX:NST), Newcrest Mining Limited (ASX:NCM) and Evolution Mining Limited (ASX:EVN) could join the broader market sell off.
Read More: 4 Resource-Rich Gold Stocks on ASX