Highlights

The ASX 200 index fell over 1.1% to 7,201.7 in early trade.
The World Health Organization (WHO) had classified Omicron variant as "a variant of concern".
The financial space, A-REITs and energy sectors have all taken a hit of more than 1% each.
The Australian share market fell sharply at the open on Monday, extending losses from Friday, as investors made an abrupt exit from riskier assets over the concerns of a threat to economic recovery from the Omicron variant of coronavirus, detected in New South Wales. The ASX 200 index fell over 1.1% to 7,201.7 in early trade.
The World Health Organization (WHO) on Friday made a cautious decision and designated the new coronavirus variant detected in South Africa, having a large number of mutations, as being "a variant of concern". It is the fifth variant to be designated under this category.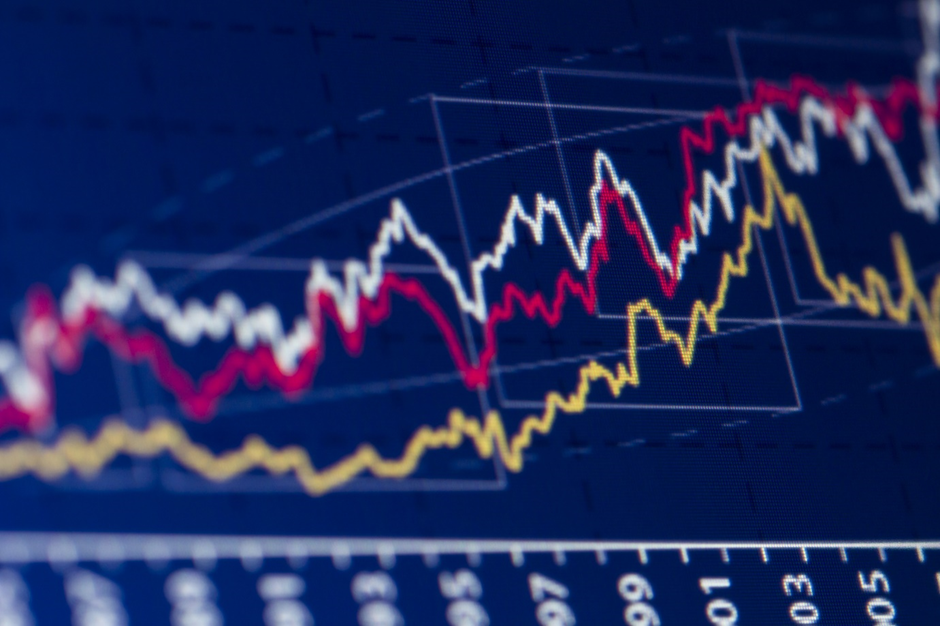 Image Source: © Embe2006 | Megapixl.com
Shares nosedived on Wall Street on Friday soon after the opening, while European stocks witnessed their biggest sell-off in 17 months as the European Union and Britain tightened their borders. Crude oil also plunged by a massive US$10 per barrel or over 11% as fears over the new COVID-19 variant sent investors fleeing to safe-haven assets.
On Friday, the Dow Jones and S&P 500 suffered their biggest one-day percentage drops in many months. The Dow Jones ended 2,53% lower at 34,899.35, while the S&P 500 fell 2.27% to 4,594.61. The NASAQ Composite ended the session 2.23% lower at 15,491.66.
Read More: Omicron rattles oil prices; 3 ASX energy shares to watch out for
How has the market performed so far?
As of 11:00 AM AEDT, the ASX 200 had witnessed a recovery and was trading 0.35% down at 7,253, compared to over a 1.1% fall at the open. The ASX All Ordinaries index was down 0.44% or 33.2 points to 7,566.7.
Data Source: ASX Website (as of 26 November 2021, 11:00 AM AEDT)
Travel stocks took a heavy beating, with Flight Centre Travel Group Limited (ASX:FLT) falling 3.56%, Webjet Limited (ASX:WEB) dropping 4.67% lower and Qantas Airways Limited (ASX:QAN) falling 2.3%. The top two losers of the ASX 200 were Unibail-Rodamco-Westfield Limited (ASX:URW) and Vicinity Centres (ASX:VCX), both falling 6.99% and 5.62%, respectively.
A few stocks trying to keep the markets from falling were Healius Limited (ASX:HLS) and Domino's Pizza Enterprises Limited (ASX:DMP), both gaining 3.58% and 3.24%, respectively.
Coming to the market breadth, extremely bearish sentiments led nine out of the 11 sectors into the red zone. The financial space, A-REITs and energy sectors have all taken a hit of more than 1% each. The IT and mining sectors are holding their ground with a 0.48% and 0.4% gain, respectively.
Newsmakers
Senex Energy Limited (ASX:SXY)
The management has provided POSCO International with a two-week extension period to its exclusivity period.
The extension period is regarding a proposal from POSCO to acquire 100% stake in Senex Energy.
POSCO had requested this additional period to receive the required internal and board approvals.
Energy Technologies Limited (ASX:EGY)
In an AGM presentation, the company said its access to raw materials has been restricted due to limited capital.
It has also experienced a decline in orders in relation to COVID-19 through 1H FY21.
In the short term, the company is re-structuring its framework of the operational business to save AU$1.4 million.
FirstWave Cloud Technology Limited (ASX:FCT)
In an investors' presentation, the company said the acquisition of Opmantek would be a transformational transaction for FCT.
The company has proposed to acquire Opmantek for a total of AU$14 million.
It will add more than AU$3.4 million in annualised recurring revenue at 100% margin.
Matrix Composites & Engineering Limited (ASX:MCE)
The company has planned to raise AU$7 million in two tranches.
It will issue a total of 43.8 million shares at an offer price of AU$0.16 million.
The majority of the proceeds (approx. AU$6 million) would be used towards supporting the working capital.
ResApp Health Limited (ASX:RAP)
RAP's Smartphone-only cough counter application has been approved as a medical device in Australia and Europe.
The app tracks cough frequency using only a smartphone, using the company's proprietary machine learning algorithms.
ResApp's technology is already in use by AstraZeneca to monitor disease in a clinical trial.
Read More: These are 5 most shorted ASX-listed shares