Summary

The ASX 200 is expected to open lower on Thursday after US stocks ended flat overnight.
The Australian benchmark index may open 11 points or 0.15% lower.
The 10-year benchmark US bond yields fell six basis points on Wednesday to 1.356%.
The Australian share market is expected to open lower on Thursday after global stocks ended flat overnight as US Federal Reserve Chairman Jerome Powell eased concerns by saying that a recent inflation surge would soon fade. The lockdown in Sydney and muted oil prices are also expected to drag down the domestic stocks.
The ASX 200 may open 11 points or 0.15% lower on Thursday, giving away some of the gains recorded in the previous trading session. The ASX 200 index rose 0.31% to 7,354.7 points on Wednesday.
Meanwhile, on Wall Street, the Dow Jones rose 0.13%, the S&P 500 added 0.12% and the NASDAQ Composite slipped 0.22%. Powell also said that that US economy was "still a way off" from levels the Fed wanted to see before tapering its quantitative stimulus support. The inflation data for June showed that prices rose more than expected.
MORE: These ASX-listed stocks have been in limelight. Here's why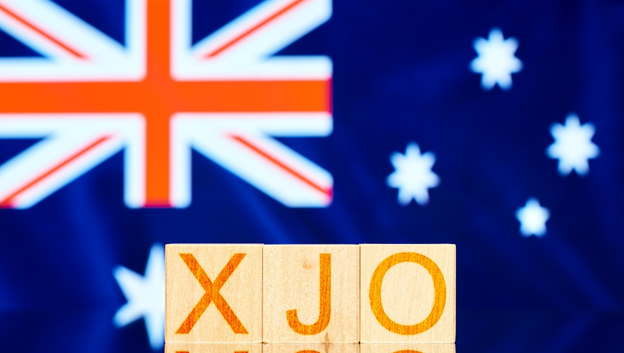 Source: ©Shimanovichs | Megapixl.com
Bond yields and dollar
The 10-year benchmark US bond yields fell six basis points on Wednesday to 1.356%.
The US dollar pared recent gains on Wednesday after Federal Reserve Chair Jerome Powell's speech. The dollar index was down 0.43% at 92.404, after rising as high as 92.832.
Technology shares could trade lower
The Australian tech shares may trade weak on Thursday after tech-heavy NASDAQ settled lower in the overnight trade. Shares such as Afterpay (ASX:APT), Xero (ASX:XRO) and BrainChip Holdings (ASX:BRN) would be closely tracked. Afterpay Zip would also be closely seen after BNPL segment's leading players struggled in the previous session on expectations that Apple's entry in the space could fuel solid competition in the sector.
READ MORE: A glance at eight ASX-listed SaaS stocks
Crude oil
Crude oil prices fell over 2% in the overnight trade after US data revealed that demand weakened a bit in the most recent week. The fall is prices was also triggered by a compromise on supply reached out by the major global oil producers.
Brent crude settled down US$1.73 a barrel, or 2.26%, at US$74.76 a barrel. West Texas Intermediate (WTI) was off by US$2.12, or 2.82%, at US$73.13 a barrel.
Australian energy shares such as Woodside Petroleum (ASX:WPL), and Viva Energy Group (ASX:VEA) could trade on a muted note on Thursday.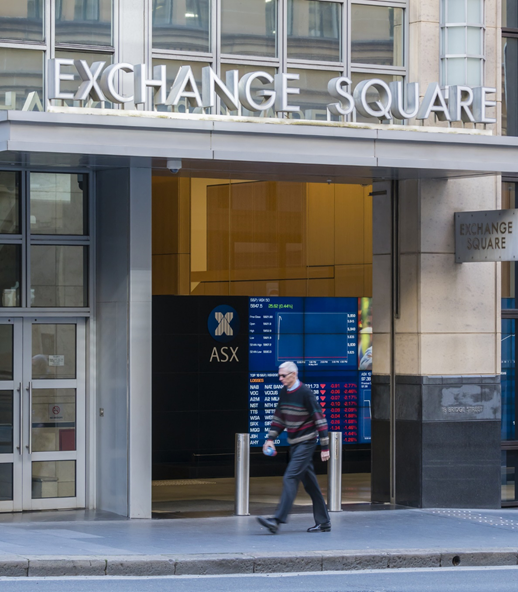 Source: ©Ymgerman | Megapixl.com
Gold
Gold jumped on Wednesday after Powell's comments. Spot gold rose about 1% to US$1,824.75 per ounce by 2:46 pm EDT. US gold futures settled 0.8% higher, at US$1,825.
Gold miners such as Silver Lake Resources (ASX:SLR), and Newcrest Mining (ASX:NCM) may trade higher.
READ MORE: Seven exciting real estate fund managers on the ASX
Metal's update
The concerns about demand for the steelmaking raw material in China pressured Dalian iron ore futures that ticked higher in range-bound trade.
The most-traded September iron ore on China's Dalian Commodity Exchange ended daytime trade 0.8% higher at 1,219.50 yuan (US$188.36) a tonne.
Weak demand from China and uncertainty over surging inflation put pressure on copper prices on Wednesday.
Three-month copper on the London Metal Exchange CMCU3 had slipped 0.8% to US$9,342 a tonne by 1600 GMT, the third straight day of losses.
READ MORE: What does an economic moat mean?
READ MORE: Are pot stocks a good investment?