Summary

The ASX 200 is likely to open on a flat note today.
US jobs data revealed that the US jobs growth picked up pace in June 2021.
On Friday, copper traded higher as market participants regarded the recent downturn in industrial metal as a buying opportunity.
On Monday, the ASX 200 is likely to open almost flat as the country battles an outbreak of the highly contagious Delta variant of the coronavirus, while strong oil and copper prices will likely help miners and energy stocks gain in today's session.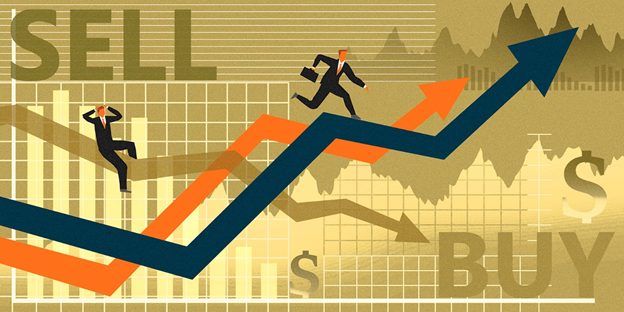 Image Source: Copyright © 2021 Kalkine Media
On Friday, global equity markets traded higher, hitting a record high amid a better-than-expected US monthly jobs data for June 2021, signalling a strong end to the second quarter of the US economy. However, there were a few weak spots in the jobs report, including a slight increase in the US unemployment rate.
US jobs data revealed that the US jobs growth picked up pace in June 2021 as nonfarm payrolls increased by 850,000 jobs after rising by 583,000 in May 2021, surpassing the estimated increase of 700,000 jobs by economists polled by Reuters.
US employment is still higher than its pre-pandemic level. It is approximately 6.8 million jobs below its peak in February 2020, prior to the coronavirus causing havoc in the US and around the world. However, the unemployment rate saw a slight uptick of 0.1% to 5.9% from 5.8% in May 2021.
On Wall Street, the Dow Jones rose 0.44%, to 34,786.35, while the S&P 500 gained 0.75%, to 4,352.34. The NASDAQ Composite was up 0.81%, to 14,639.33.
Global Market Round Up || Here's A Glance At Important Global Markets Updates
While prospects of a sharp economic recovery supported equity markets, market participants remained nervous that this economic rebound could boost inflation to an uncomfortable level for the US Fed. Former US Treasury Secretary Lawrence Summers has said massively scaled-up US fiscal spending will likely set off inflationary pressures not seen in a generation. However, some argue that until wage pressures return in force, a return to 1970s-style inflation is highly unlikely.
The US Treasury yields traded lower on Friday as a strong payroll report left uncertainty about how the US Federal Reserve might act. The benchmark 10-year yield was down 3.9 basis points at 1.4407% during midday trading.
Image Source: © Marianvejcik | Megapixl.com
On Friday, the US dollar retreated from its three-month high, weighed down by the US nonfarm payrolls report for June 2021, which depicted a strong key number but with some weak components. The dollar index was down 0.3% at 92.246, after earlier hitting a three-month high of 92.759.
The Australian and New Zealand dollars traded sharply higher on Friday. The Aussie dollar was up 0.78% to US$0.7525, despite the re-emergence of coronavirus lockdowns in Australia hurting sentiments as a trio of local data underlined the upbeat economic outlook at home.
Image Source: © Aoutphoto | Megapixl.com
Bitcoin is stuck in a broad range of ~US$28,800 – ~US$36,700 since last month. On Sunday, the largest cryptocurrency was up 2.44% to US$35,527. Dogecoin and Ether were up also by 1.02% and 5.57%, respectively.
Read More: What are Stablecoins? Are they more stable than Bitcoins?
Technology stocks to support the market
On Friday, the technology sector in the US supported the markets towards their all-time high level. Today, Australian technology shares such as Xero Limited (ASX:XRO), BrainChip Holdings Limited (ASX:BRN) and Afterpay Limited (ASX:APT) could open and trade higher for the day.
Crude oil
Last week OPEC+ resumed talks on increasing oil supply a day after the United Arab Emirates blocked a deal. The standoff could delay plans of higher oil supply through the end of the year to cool surging prices that have already soared to two and a half year highs.
Image Source: © Pichitbo | Megapixl.com
On Friday, oil prices ended the week mixed. Brent crude was up 0.44%, while WTI crude oil futures closed 0.09% down.
Australian energy shares such as Santos Limited (ASX:STO), Woodside Petroleum Limited (ASX:WPL) and Origin Energy Limited (ASX:ORG) should be on investors' radar today.
Read More: 'Fire in the Ocean'- a major fire breakout in GOM after an underwater pipeline leak
Gold
On Friday, gold traded higher, climbing further from a two-month low hit earlier in the week, as investors weighed prospects for US Fed tightening its monetary policy after a strong US jobs report, despite it showing a slight uptick in the unemployment rate. Weakness in the US dollar also triggered demand for the yellow metal.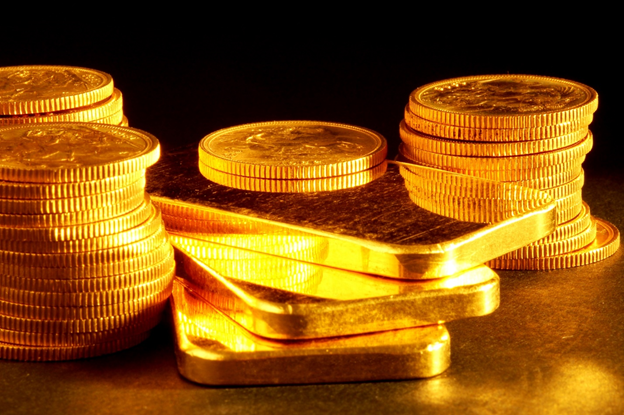 Image Source: © Anchesdd | Megapixl.com
Spot gold ticked up 0.4% to US$1,784.21 per ounce by 1:42 PM EDT, after increasing to US$1,794.86 per ounce, its highest level since 18 June 2021. The US gold futures were up 0.4%, to US$1,783.30 an ounce.
Australian gold miners such as St Barbara Limited (ASX:SBM), De Grey Mining Limited (ASX:DEG) and Newcrest Mining Limited (ASX:NCM) could trade slightly higher for the day.
Metals update
Benchmark Dalian iron ore marked its second consecutive weekly fall last week, though it inched up in a volatile session on Friday, as China steps up efforts to curb supply to meet its carbon emissions goal.
The most actively traded September month delivery of iron ore futures on China's Dalian Commodity Exchange (DCE) was 0.8% higher at 1,182.50 yuan (US$182.41) per tonne by 0700 GMT, after falling as much as 2.6% a day before.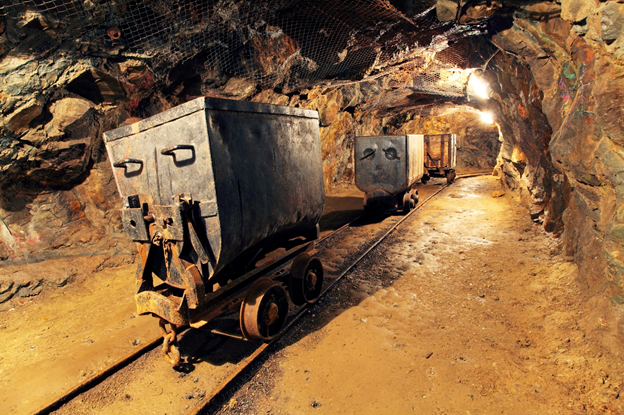 Image Source: © Tomas1111 | Megapixl.com
On Friday, copper prices traded higher as market participants regarded the recent downturn in industrial metal as a buying opportunity, supported by upbeat US jobs data. Three-month copper on the London Metal Exchange (LME) surged 0.6% to US$9,381 a tonne on Friday by 1600 GMT after falling by about 9% in June 2021.
Local miners such as BHP Group Limited (ASX:BHP), Rio Tinto Limited (ASX:RIO) and Fortescue Metal Group Limited (ASX:FMG) could support the market today.