Summary

The ASX 200 is poised to open 0.3% higher on Tuesday.
The Australian dollar weakened against the US dollar as a surge in the coronavirus cases in Sydney raised the prospect of an extended lockdown.
Gold prices had fallen on Monday, on the back of a stronger US dollar as market participants are cautiously waiting for the US inflation data.
On Tuesday, the Australian share market is looking to make a second consecutive positive opening with a strength of 0.3% or 22 points. On Monday, the ASX 200 rallied 0.83%, supported by mining stocks as commodity prices remained robust, while Australian Pharmaceutical Industries Ltd ( ASX:API) also had a positive day on an acquisition offer from Wesfarmers Limited (ASX:WES).
On Monday, a gauge of global equity markets closed at a record high and the US Treasury yields held above five-month trough, touched last week as market participants kept a close eye on signs on whether the new Delta variant of the coronavirus could slow down economic growth.
Image Source: © Embe2006 | Megapixl.com
Wall Street's main indices closed at record highs on Monday, with the NASDAQ Composite and the S&P 500 hitting all-time highs, as investors are keenly waiting for the start of the second-quarter earnings season in the US to predict the next leg of the equity market. The Dow Jones ended the session 0.36% higher, at 34,996.18, while the S&P 500 gained 0.35%, to 4,384.63. The NASDAQ Composite added 0.21%, to 14,733.24.
Read More: ASX ends 0.8% higher; BHP, Fortescue lead
Earnings season is about to begin in the current week in the US, and investors will take into consideration the US inflation data on consumer and producer prices along with the comments from Federal Reserve's Chair Jerome Powell. Investors are waiting for Powell's comments this week amid the People's Bank of China's move last week to release up to US$154 billion for banks to support the economic recovery of the country.
Last week, a rally in the bond market pushed the yield of the benchmark 10-year US Treasury note to a five-month low of 1.25% as market participants were concerned that the surging cases of the coronavirus might hamper the economic recovery.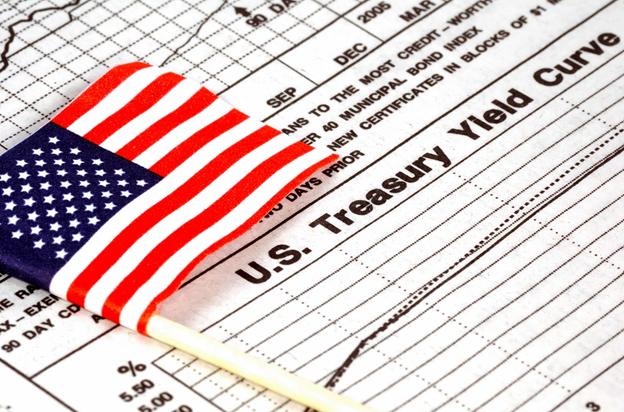 Image Source: © Webking | Megapixl.com
On Monday, the US Treasury yields eased a bit but held above five-month lows ahead of a Treasury sale of US$120 billion in a new coupon-bearing supply. The benchmark 10-year note yields were last traded at 1.3712% on Monday.
The safe-haven US dollar ticked up on Monday on the worries about the pandemic and its potential to derail economic growth. The dollar index was up 0.1% to 92.267. The index hovered near a 3-month high of 92.844, marked last week.
Global Market Roundup || US Stocks Close Higher As Focus Shifts To Quarterly Earnings
On Monday, The Australian dollar weakened against the US dollar as a surge in the coronavirus cases in Sydney raised the prospect of an extended lockdown. The New Zealand dollar also traded lower ahead of inflation data due later in the week.
The Aussie dollar was trading 0.31% down at US$0.7468, losing some of the gains made on Friday, after it had fallen to a seven-month low of US$0.7410 earlier that day.
Image Source: © Photojk21 | Megapixl.com
In the cryptocurrency market, Bitcoin's volatility has been squeezing day by day as the largest crypto is struck in a tight range. On Monday, Bitcoin was down by 3.9% to US$32,918, after gaining 2.2% a day before. Other popular cryptos such as Dogecoin and Ether were down 3.85% and 5.1%, respectively.
Read More: What are Stablecoins? Are they more stable than Bitcoins?
Technology shares
The ASX All Technology Index was up 0.7% on Monday, recovering some of the losses incurred on Friday when the index dropped over 2.3% and the NASDAQ 100's surge to a record high on Wall Street are pointing to another positive session for Australian tech space.
Australian technology shares such as Afterpay Limited (ASX:APT), Xero Limited (ASX:XRO) and Zip Co Limited (ASX:Z1P) could have round of recovery today.
Crude oil
On Monday, crude oil prices witnessed some selling pressure as concerns about slowing global economic growth outweighed the prospect of tightening crude oil supply as talks among OPEC+ members to raise output in the near future stalled.
Image Source: © Rizami | Megapixl.com
Brent crude for September fell 0.6%, to US$75.10 per barrel by 12:08 PM. EDT, while US West Texas Intermediate (WTI) crude for August was down 0.7%, at US$74.07 per barrel.
The share prices of Australian oil producers such as Santos Limited (ASX:STO), Woodside Petroleum Limited (ASX:WPL) Origin Energy Limited (ASX:ORG) could ease a bit in today's session.
Gold
Gold prices had fallen on Monday, on the back of a stronger US dollar as market participants are cautiously waiting for the US inflation data which could have an impact on the Fed's timeline for easing its bond buying.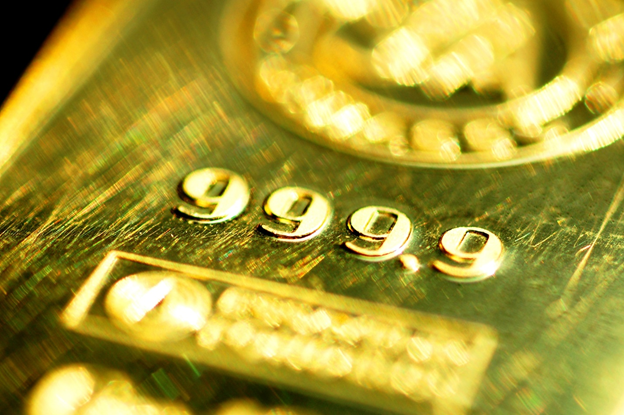 Image Source: © Anchesdd | Megapixl.com
Spot gold fell 0.2% to US$1,805 an ounce by 12:17 PM EDT. The US gold futures were also down 0.2% to US$1,806.40 an ounce.
Gold miners such as St Barbara Limited (ASX:SBM), Newcrest Mining Limited (ASX:NCM) and De Grey Mining Limited (ASX:DEG) might witness a slightly bearish session today.
Read More: Three ASX gold stocks to light up your portfolio as gold prices heat up
Metals update
On Monday, Shanghai steel futures extended rally, hitting an eight-week high, on the backdrop of monetary policy easing measures in China, which faded away the concerns about output curbs in the world's top steel producer.
The iron ore prices for the September futures contract on Dalian Commodity Exchange (DCE) also inched higher to 1,188.5 yuan, compared to the previous closing of 1,171.5 yuan.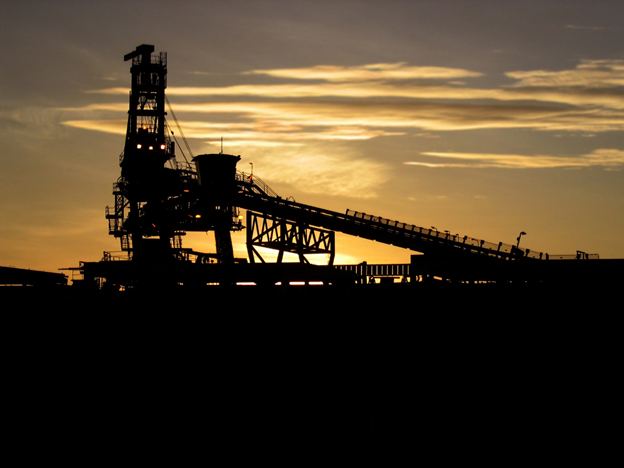 Image Source: © 1ping | Megapixl.com
On Monday, copper prices slid on concerns about demand outlook in China where economic recovery is appearing to be decelerating, while rising inventories reinforced negative sentiment. The benchmark copper on the London Metal Exchange (LME) was down 1% at US$9,420 per tonne.
Local miners such as BHP Group Limited (ASX:BHP), Rio Tinto Limited (ASX:RIO), and Fortescue Metals Group Limited (ASX:FMG) should be on investors' watchlist for the day.