Summary

ASX 200 fell by 0.78 per cent on Monday, closing the session at 6663. All broader market indices also closed in red
Banks and Metals & Mining were spoiling the sentiments today.
This week would be crucial for the global markets as Joe Biden and Kamala Harris would officially be taking charge on 20 January 2021.
On 18 January 2021, ASX 200 opened flat at 6715.4; however, it started to face selling pressure from the early session which continued throughout the day. The benchmark index closed the Monday's session down by 0.78 per cent, losing 52.4 points and closed at 6663. Since December 2020, the markets are facing stiff resistance around 6800, which is an almost 10-month high.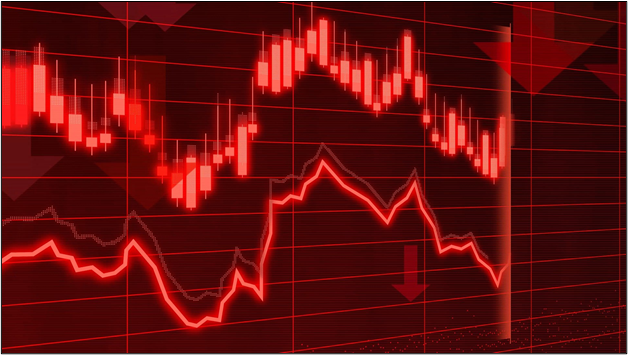 The selling pressure was witnessed across the board as All Ordinaries index also closed 0.74 per cent lower at 6935.4. Other large-cap indices such as ASX 20, ASX 50 and ASX 100 were all down by 1.05 per cent, 0.91 per cent and 0.83 per cent respectively.
Sectoral View
A red sea of numbers was seen as most of the sectors had a red trading session. The main culprits for dragging down the broader market for the day were the banks and miners. ASX 300 Metals and Mining closed the session down by 2.14 per cent at 5505.9 while ASX 200 Banks was down by almost 1.2 per cent.
National Australia Bank (ASX:NAB) fell by 2.03 per cent and closed the session at A$23.65 while Westpac Banking Corporation (ASX:WBC) lost 0.75 per cent and closed at A$21.19. Australia and New Zealand Banking Group (ASX:ANZ) closed at A$24.28, losing 1.54 per cent for the day.
Mining giant BHP Group (ASX:BHP) gave up 2.93 per cent and settled at A$45.45. Rio Tinto also took selling pressure and closed at A$118.79, losing 1.44 per cent.
However, there were a few indices that outperformed the broader markets, which included the
ASX All Technologies Index and ASX 200 Communication Services Index, both gained 0.53 per cent and 0.11 per cent, respectively. ASX 200 Health Care index also rose by 0.52 per cent to 40336.
Read More: What's Inside Joe Biden's US$1.9 Trillion Coronavirus Rescue Package?
Top Gainers/Losers for the day
Pro Medicus Limited (ASX:PME) gained a massive 11.02 per cent. It continued its rally after last week's announcement of signing a A$40 million contract with Intermountain Health. The second top gainer was ARB Corporation Limited (ASX:ARB) which gained 4.76 per cent.
QBE Insurance Group Limited (ASX:QBE) lost 5.72 per cent and closed the session at A$8.08. The second top loser for the day was Alumina Limited (ASX:AWC).
Commodity & Currency markets
After Friday's steep decline of 2.95 per cent, WTI futures is trading almost flat at US$52.15 (as at 5:50 PM AEDT) a barrel as rising coronavirus cases seems to be outweighing the production cut. Crude oil has been rallying since 5 January on vaccine rollout and a surprise cut of supply by Saudi Arabia. However, surging infections across the world is raising concerns about how long the demand would hold.
On the currency front, AUD/USD is continuing its fall and is currently down by 0.21 per cent at 0.7685. The demand for Australia dollar has propelled the rally in AUD/USD by more than 9 per cent since November 2020.
Global Markets
On Friday, the US had a gloomy session, and all the major indices closed in red. Dow Jones closed the session at 30814.26, down by 0.57 per cent. Nasdaq and S&P 500 were also down by 0.87 per cent and 0.72 per cent respectively.
Increased volatility was also witnessed in the US markets with CBOE VIX, closing the session at 24.34, up by 4.69 per cent. At the peak, VIX was up by more than 10 per cent. Increased volatility also has been supported by the ongoing earnings season in the US.
US Markets are closed today on the back of Martin Luther King Jr. Day. This week would be crucial for the US and global markets as Joe Biden and Kamala Harris would officially be taking charge on 20 January 2021.