Summary

The ASX 200 index is looking to open on a positive note.
Joe Biden has backed plans for patent waivers on COVID-19 shots, led to a fall in the US healthcare stocks.
Aluminum prices hit the highest level since 2018 and copper prices traded at a 10-year peak.
On Thursday, the ASX 200 closed the session down by 0.48% or 34.1 points to 7,061.7. The Australian shares closed lower due to a heavy sell off in the tech shares and the country's escalating tension with China. However, today, the benchmark index is looking to open on a positive note with a 0.3% higher opening.
Image Source: ID 31263604 © Designersart | Megapixl.com
Wall Street had a green trading session on Thursday. The Dow Jones rose by a healthy 0.93%, while the S&P 500 gained 0.82%. Healthcare was the only S&P 500 sector to close in the red. The Nasdaq Composite rose 0.37%.
The Healthcare sector took a hit as vaccine makers slid during the session amid President Joe Biden's announcement for patent waivers on COVID-19 shots, but losses were capped by the upbeat jobless claims report.
The US dollar fell on Thursday on the back of surging commodity prices that spurred the prospect of higher-than-expected inflation for a prolonged period. This led investors of economically-sensitive stocks on the reflation trade.
The US Treasury yields quoted in a tight range as bond traders are largely waiting for Friday's non-farm payrolls report for April to gauge further market direction.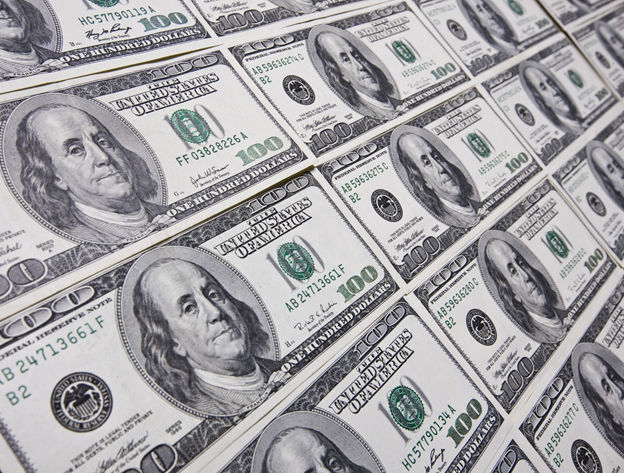 Image Source: ID 7839450 © Mb2006 | Megapixl.com
The US Treasury yield curve flattened for the fifth consecutive session, as yields on the long end stalled amid increased investors' demand and the US Fed repeatedly affirming its dovish stance. The spread between the US 2-year and 10-year yields narrowed down to 140.8 basis points. The 10-year Treasury note fell 1.3 basis points to yield 1.5714%.
The dollar index fell 0.377%, while the Australian dollar fell sharply overnight after China's move to stop its economic dialogue with Australia, However, the currency later recovered to trade about 0.45% higher, at 0.7782.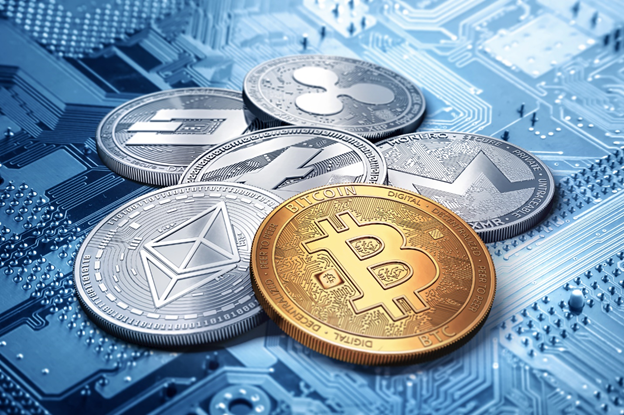 Image Source: ID 104205468 © Hello6373 | Megapixl.com
In the crypto space, Bitcoin traded 2.02% lower, at US$56,255, while Ethereum marked a new all-time high of US$3610.
Commodity update
Aluminum prices hit a 3-year high, approaching levels last seen in 2018 and copper prices flirted with 10-year peak. The surge in commodity prices and the shortage of semiconductors and shipping resources has risen to a worrisome level.
Image Source: ID 22935117 © Dgmata | Megapixl.com
Gold prices flared as the weaker US dollar propelled the precious metal, an inflation hedge, above the key US$1,800 an ounce for the first time in the last 10 weeks. The US gold Futures closed 1.8% higher at US$1,815.70 per ounce.
Read More: Why Commodities Index Hit at A Nine-Year High
Australian mining companies such as Rio Tinto (ASX:RIO), BHP Group Limited (ASX:BHP), Fortescue Metals Group Limited (ASX:FMG), along with the gold miners such as Newcrest Mining Liming (ASX:NCM) and De Grey Mining Limited (ASX:DEG) could outperform the market.
Oil prices gave up initial gains despite crude stockpiles in the US, the world's largest oil consumer, falling more sharply than expected.
Image Source: ID 8638842 © Dpsfotogmailcom | Megapixl.com
Brent crude Futures settled 87 cents lower, at US$68.09 a barrel, while the WTI crude Futures fell 92 cents to US$64.71 a barrel.
Energy companies such as Santos Limited (ASX:STO), Elixir Energy Limited (ASX:EXR) and Oil Search Limited (ASX:OSH) could trade lower for the day.
Read More: Pandemic takes crude oil on a roller coaster ride