Highlights

ASX 200 ended the trading session on 10 September 2021 in the green zone.
Amani Gold, Norwest and Adherium were the top three stocks that traded heavily on ASX.
On Friday, 10 September 2021, ASX 200 ended the day's trade in the green zone and moved marginally up by 28.30 points and settled at 7,397.80, driven by miner, energy and tech stocks. The shares that traded heavily on ASX in terms of volume were Amani Gold from the materials sector, Norwest from the energy sector and Adherium from the healthcare sector.

Source: ASX
Let's dig deeper to understand why these companies prompted investors to heavy trading.
Amani Gold Limited (ASX:ANL)
Amani Gold Limited shares recorded maximum trading volume on Friday, 10 September 2021 post the Company announced that it undertook a private placement and received a commitment from sophisticated and professional investors to raise AU$7 million via the issue of 7,000,000,000 shares at AU$0.01 per share. Each Participant in the Placement would be given 1:1 free attaching listed option, exercisable at AU$0.0015. The options would expire on 15 January 2024.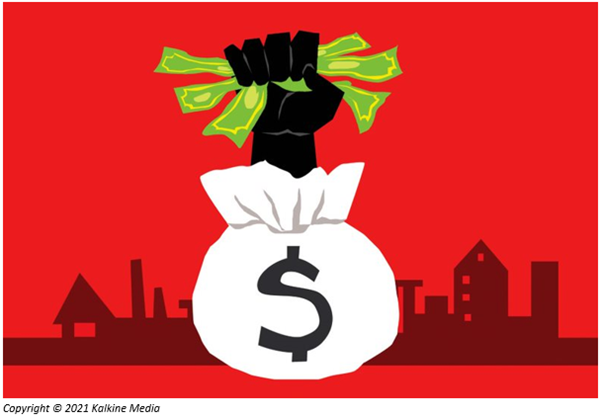 The proceeds would be assigned to the development & commercialisation of ANL's Giro Gold Project, providing working capital and paying for the costs of the Placement. The Giro Gold Project has two exploration permits, including a surface area of 497km². It lies within the Kilo-Moto Belt of the DRC, a major under-explored greenstone belt. It hosts Randgold Resources' 17 million-ounce Kibali group of deposits within 35 km of the project. The Company would start evaluating its Giro Gold Project to hasten the development & commercialisation of the deposit.
The funds would also be reserved to repay AU$2.1 million convertible note held by Neo Gold Limited.
At AEST 11:39 AM on 13 September 2021, ANL shares were trading at AU$0.002, up 25% from the previous close.
Norwest Energy NL (ASX:NWE)
Norwest Energy was the second most traded shares on ASX on 10 September 2021. Perth Basin oil and gas exploration company Norwest Energy reported the significant gas discovery at the Lockyer Deep-1 conventional gas exploration well. The gas came across in outstanding quality Kingia Sandstone & added gas potential in High Cliff Sandstone. The evident lack of gas water contact in Kingia validates the reason for a huge resource around the larger Lockyer Deep/North Erregulla Deep structure.
Improved gas findings were noted within the High Cliff Sandstone from 4,172 metres and 4,214 metres within Dongara/Wagina sandstones. Also, additional hydrocarbon potential was seen within shallower Dongara/Wagina Formations.
Also, the Wireline logging program is in progress. If there is any positive outcome, it would lead to the well being finalised for production testing.
At AEST 12:33 PM on 13 September 2021, NWE shares are trading at AU$0.018, up 2.777% from the previous close.
Adherium Limited (ASX:ADR)
Adherium Limited was third in the top 20 shares in terms of volume that traded heavily on 10 September 2021. ADR is a leader in respiratory eHealth, remote monitoring, as well as data management solutions. On 09 September 2021, Adherium announced that it received U.S. FDA clearance to market its next-generation Hailie® Sensor with physiological methods for observing Asthma and Chronic Obstructive Pulmonary Disease medication purpose.
The FDA clearance is a major regulatory move for the business. The Company's Hailie® Sensors are devices that connect to an Asthma or COPD medication inhaler of the patient. It helps to monitor and enable caregivers to give the most innovative patient monitoring accessible. The recent Hailie® Sensor is intended for usage with AstraZeneca's Symbicort® aerosol inhaler. It allows physicians as well as the providers to improve patient treatment & clinical workflow by obtaining clinical data & supporting patient management and therapy.
At AEST 12:50 PM on 13 September 2021, ADR shares are trading flat at AU$0.019 .
ALSO READ : A Glance at the Financial Performance of HeraMED and Adherium
Bottomline:
The recent developments from these companies coupled with strong trading volume indicate that the market participants have confidence in these companies.