Highlights

The pandemic period was quite a challenging period for most businesses.
Many businesses experienced significant losses due to COVID-19 related challenges like lockdown, supply chain disruption etc.
APX, PNV, MGX, AGL are the few stocks whose shares dropped significantly after their results.
By August 2021 end, most of the Companies listed on ASX released their full-year or half-year results for the period ended 30 June 2021. Many companies excelled well, while many struggled during this period. The COVID-19 impact was evident on the performance of most companies and their shares. However, there were other global factors as well that have impacted the performance of many businesses lately. As a result, many investors sold their holdings in the past three months.
This article will be looking at 10 ASX-listed stocks that delivered a negative performance in the last three months.

Image Source: ASX, 7 October 2021
Boart Longyear Group Ltd (ASX:BLY)
Boart Longyear is the leading provider of drilling services in the world. The Company witnessed a growth in its revenue by 45% to US$138 million. There was also an improvement of US$23 million in NPAT to US$38 million in 1H FY2021 compared to FY2020, driven by underlying operational activity.
At the same time, the Company's debt increased by US$96 million to US$911 million from H2 2020 and H1 2021. Net cash flows from operating activities declined by US$5 million YoY on elevated investment in working capital to support growth.
DO READ: What led to a 50% spike in Boart Longyear (ASX:BLY) stock?
Appen Limited (ASX:APX)
Appen provides high-quality training data to implement first-class AI. FY2021 was a challenging period for the Company. It reported a drop in the revenue by 2% to AU$196.6 million due to lower global services. Global Product revenue increased by 15.2% as global customers invested in new AI use cases. Net cash by the end of FY2021 stood at AU$66 million. It declared a 50% franked dividend of AU 4.5 cents per share.
On 14 September 2021, APX completed the acquisition of Quadrant.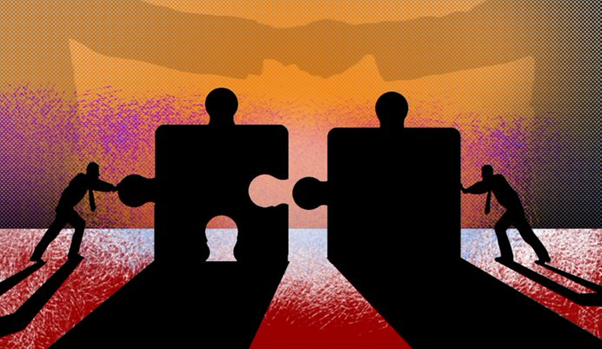 Copyright © 2021 Kalkine Media
PolyNovo Limited (ASX:PNV)
PolyNovo develops and commercialises innovative medical devices using its NovoSorb technology for treating burns, surgical wounds, plus Negative Pressure Wound Therapy. In FY2021, PNV experienced a net loss of AU$4.61 million. It includes AU$2.63 million in share-based payments expense, unrealised foreign exchange losses of AU$1.12 million and depreciation & amortisation of AU$1.12 million. Total Group revenue increased 32% to AU$29.3 million.
COVID had a considerable effect on hospital trauma, burn & selective surgery activity.
RELATED READ: How did 1H 2021 turn out for PolyNovo (ASX:PNV)?
Mount Gibson Iron Limited (ASX:MGX)
Mount Gibson reported total iron ore sales of 3.0 million wet metric tonnes. It is an independent Australian producer of high-quality direct shipping grade iron ore products. Profit after tax declined from AU$84.2 million in FY2020 to AU$64.0 million in FY2021. Cash flow from operations increased from AU$160.1 million in FY2020 to AU$165.2 million in FY2021.
It declared a final dividend of AU2 cents per share.
AGL Energy Ltd (ASX:AGL)
AGL Energy runs Australia's largest retail energy and dual fuel customer base. In the recently quarterly balance, the Company was removed from ASX 50 index. In FY2021, the Company experienced a significant loss of 304.4% to AU$2,058 million. Statutory EPS dropped 310.1% to 330.3 cents compared to the previous corresponding period.
In FY2022, the Company expects its EBITDA to range from AU$1,200 million and AU$1,400 million and NPAT between AU$220 million and AU$340 million. It is progressing well to deliver at least AU$150 million in operating cost reduction and AU$100 million reductions in sustaining capital expenses by FY2023.
ALSO READ: 3 ASX listed shares with over 12% dividend yield - FMG, RIO, AGL
Kogan Limited (ASX:KGN)
Online retail company Kogan Limited reported a significant growth in gross sales in FY2021. It surpassed 52.7% compared to the gross sales delivered in FY2020. However, net profit dropped massively by 86.8% to AU$3.5 million due to one-off inventory, logistics and Mighty Ape acquisition costs. EPS for the period was AU$0.03 per share, down 88.3% compared to FY2020.
DO READ: 5 e-Commerce stocks to look at in September 2021- MYD, KGN, CTT, TPW, ABY
Resolute Mining (ASX:RSG)
Gold mining company Resolute Mining Limited witnessed a drop in gold production from 217,946oz in 1H FY2020 to 163,118 oz in 1H FY2021. The revenue declined during the period from US$305.3 million in 1H FY2020 to US$261.3 million in 1H FY2021. It experienced a net loss of US$219.8 million inclusive of non-cash charges, including asset impairment of US$172.4 million, foreign exchange & fair value movement expenditure of US$26.3 million plus tax provisions & charges of US$28.6 million.
RELATED READ: Resolute Mining (ASX:RSG) to recognise impairment charges in H1; Here's why
Marley Spoon (ASX:MMM)
Marley Spoon supplies semi-prepared foods to customers, distributors and other commercial or private clients.
Marley Spoon delivered solid topline for 1H FY2021 with a growth of 36% to €158.043 million. The result was driven by strong active subscriber growth of 37%. At the same time, the Company witnessed some challenges due to countrywide supply chain interruptions caused by US labor shortages plus inflationary input cost headwinds in the US.
It made a net loss of €20.998 million during this period. Operating EBITDA declined massively by 633% to €14.796 million.
AMA Group Limited (ASX:AMA)
AMA Group is a leader in the Australian ANZ collision repair industry and linked auto parts market. In FY2021 ended 30 June 2021, the Company reported a growth of 11.5% in revenue. Net loss increased from AU$68.934 million in FY2020 to AU$109.101 million. It did not declare a dividend for FY2021.
It also completed the sale of the ACAD and Fully Equipped businesses.
ALSO READ: AMA group (ASX:AMA) completes recapitalisation and repricing
St Barbara Limited (ASX:SBM)
St Barbara is a gold producer and explorer. In FY2021, the Company noted a drop in the total gold production from 327,662 oz to 381,887 oz. The production from Leonora declined after problems with ore delivery in the September 2020 quarter. Also, production from Simberi got suspended in the June quarter after the tragic accident at the site.
The Company experienced a statutory loss of AU$177 million and an underlying profit of AU$81 million.
ALSO READ: Why did St Barbara's (ASX: SBM) Shares Nosedive Today?