Highlights

The Australian e-commerce sector has witnessed significant change over the last year driven by COVID-19.
Some businesses in the digital space are observing growing demand as the customers have been shifting towards e-commerce due to the pandemic.
RMD and CAR delivered over 30% YTD returns, followed by UBN, WEB and ADH at 27%, 18% and 12%.
The outlook on the Australian eCommerce sector has been positive. Experts believe that the e-commerce revenue in Australia is likely to experience a compound annual growth rate (CAGR) of over 4% within FY21-FY25.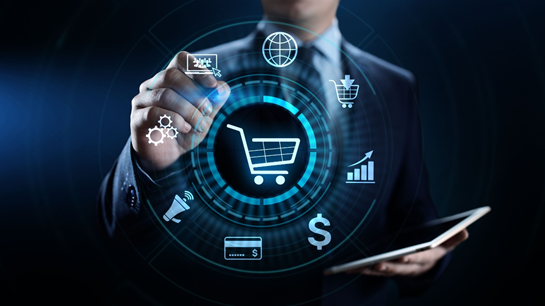 Representative Image Source: © Jirsak | Megapixl.com
With the fundamental shift in consumer behaviour, the e-commerce space is observing a growing demand, as the consumers are shifting towards online shopping due to the pandemic. Although this sector has also witnessed some headwinds but there are few e-commerce stocks that have performed well during this year. Let us have a look at e-commerce shares amid worsening pandemic.
Kalkine Research Source:ASX 1
Resmed Inc is an ASX listed medical device manufacturer with a market worth of AU$57.65 billion.
RELATED READ - ResMed (ASX:RMD) reports strong Q4-FY21 results
Despite facing some headwinds during the last quarter, the medical device manufacturer registered a revenue increase of 14% for the fourth quarter of FY21. As per its latest quarterly report –
Company's year-on-year revenue increased by 14% to AU$876.1 million, up 10% on constant currency basis.
The company announced a dividend of AU$0.42 per share – a jump of 8%. On the other hand, the non-GAAP profit increased by 7%.
Income from operations also increased by 12% for the last year.
On 9 September, Resmed shares were trading 2.880% higher at AU$40.710 at 11:54 AM AEST.
Carsales Limited (ASX:CAR)
The ASX listed Carasales Limited operates an online automotive e-commerce platform with a market worth of AU$7.30 billion.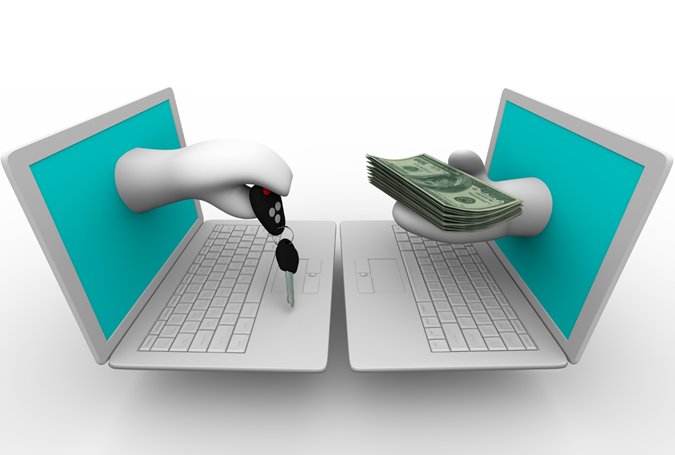 Representattive Image Source: © Jirsak | Megapixl.com
Carsales recently announced that it has completed the acquisition of leading US digital marketplace business – Trader Interactive. The company will now hold 49% stake in Trader's shares. According to the company's full year results of FY21 –
Adjusted revenue stood at AU$438 million, up 4% from the prior year.
The company's Adjusted earnings before interests, taxes, depreciation and amortisation (EBITDA) stood at AU$254 million.
Carsales achieved strong international result supported by increased South Korean revenue growth by 21%.
On 9 September, CAR shares were trading 3.285% lower at AU$25.030 at 1:24PM AEST.
Urbanise.com Limited (ASX:UBN)
Urbanise.com is an ASX listed Software as a Service (SaaS) business that provides cloud-based facilities and strata management platform services across Australia.
The Company achieved a 19.1% increase in its revenue for the year ended on 30 June. According to its last financial report –
The revenue went up by 19.1% that stood at AU$11.49 million. Despite the loss of a legacy ME customer, the Company's FM revenue increased by 21.3%.
Strata revenue also saw a healthy jump by 19.4% supported by PICA project.
The net cash position stood at AU$7.82 million driven by sales and marketing recruitment.
On 9 September, UBN shares were trading at AU$1.390, at 11:03 AM AEST, unchanged from the previous close.
Webjet Limited (ASX:WEB)
Webjet Limited operates a digital travel business focused on both wholesale and global consumer markets through B2B and B2C.
Webjet announced a positive cash flow for 1H22 under one of its ASX release. As per the latest reports –
It has forecasted positive operating cash flow for the first half of FY22.
Despite being subsequently impacted by COVID-19's travel restrictions, Webjet achieved a strong capital position with pro forma cash at AU$431 million.
On 9 September, Webjet shares were trading 1.739% lower at AU$5.935 at 1:21 PM AEST.
RELATED READ - ASX rises 0.3% on energy, tech boost; Nanosonics, Webjet lead
Adairs Limited (ASX:ADH)
Adairs Limited operates as one of the leading omni channel specialty retailers in Australia for home furnishing and other products.
Adairs' response to the COVID-19 was impressive, with the Company's group sales surging by 28.5% for FY21. According to its FY21 results published in August-
The Company achieved record sales driven by Omni-channel strategy. Group sales increased by 28.5% to AU$499.8 million.
Group online sales saw a significant rise representing 48% of sales supported by Adairs' digital platform.
The underlying gross margin increased by 66.7% that stood at 520 bps.
Adairs also maintained a robust balance sheet with no bank debt at the year end. On 9 September, BTI shares were trading 0.689% higher at AU$1.460 at 10:33 AM AEST.