Source: Anan Kaewkhammul, Shutterstock
Summary

The IEA has lifted the world oil demand forecast by 6.6 per cent for 2021.
Robust indicators and strong economic forecasts primarily power the increase in demand forecast.
On 13 April, OPEC+ also lifted its crude oil demand forecast for 2021 by 6.6 per cent.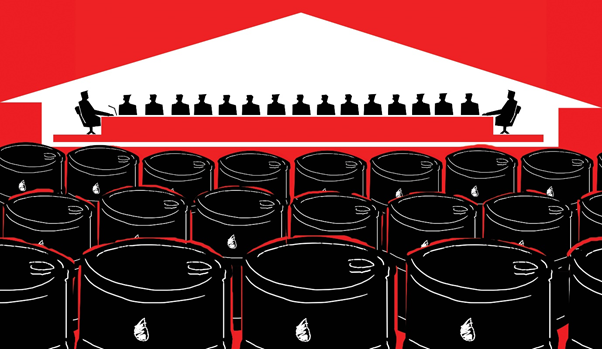 Copyright © 2021 Kalkine Media Pty Ltd
The International Energy Agency (IEA) on 14 April 2021 lifted the world crude oil demand forecast for 2021, citing better-than-expected economic growth, primarily in the US and China.
A day earlier, OPEC had raised its 2021 forecast for crude oil demand by 6.6 per cent, accounting around 70,000bpd more than the previous month's estimates, on the back of a decent economic recovery.
Good read: BHP Group At Vantage Point to Leverage Strong Demand for Crude Oil
Robust Indicators and Stronger Forecasts:
In the weighty April month's oil market report, the IEA raised the oil demand forecast by 5.7Mbpd to 96.7Mbpd despite the weaker 2021 first-quarter recovery results. The agency also stated that that robust indicators and strong economic forecasts primarily powered the increase in demand of 230,000bpd.
Last week on 6 April, International Monetary Fund (IMF) raised the world economic growth forecast to 6 per cent from its January's estimates of 5.5 per cent and increased GDP for 2022 to 4.4 per cent, which hard-pressed the agency to increase the demand forecast.
Must Read: Santos pays rewards to CEO amid rival Woodside's CEO search
The increase in demand forecast is also stimulated by Joe Biden's massive US$1.9 trillion stimulus package and a quick roll-out of coronavirus vaccines. Israel has already completed more than half of the vaccination programme, while the US has vaccinated one-fifth of its population. However, the overall vaccination percentage that settles below 10% is alarming when glanced over the world's total population that received the first dose of vaccine. Even a few countries are struggling to reach the 20% mark by the end of 2021.
Rising cases in some major consuming countries like Europe, Brazil, and India are still the agency's concern, which could subdue the oil demands and make a recovery fragile.
Good Read: Are rising Crude Oil Prices a concern for energy hungry nations?
No Supply Crisis:
Source: © Batareykin | Megapixl.com
The IEA believes that there is no crude oil supply crisis as OPEC+ is still producing 6Mbpd of spare production, while Iran's 1.5Mbpd is under production halt due to the US' sanctions.
OPEC+ earlier this month decided to ramp up the oil production by 350,000 bpd in May and June with further ease in production cut of 450,000 bpd in July. In addition to that, Saudi Arabia has also planned to revoke its unilateral 1Mbpd production cut decision.
Global crude oil supply rose by 1.7Mbpd to reach 92.9Mbpd in March 2021, post-operation of refineries after the Texas cold snap. Additional increase in production from Brazil, the US, and biofuels is ready to boost April's supply well. Non-OPEC countries are also geared up to increase supply by 610,000 bpd in 2021.
However, the IEA has advised that crude oil costs could yet go under new pressure in the near future as world oil supplies were set to increase production and drive the market from deficit to equilibrium.
Crude oil prices witnessed a dramatic journey from last year's black April when the the prices were at an all-time lowest level to 22-month highs in mid-March of 2021. ASX oil companies, including Woodside Petroleum (ASX:WPL), Santos (ASX:STO), Oil Search (ASX:OSH), Origin Energy (ASX:ORG), Beach Energy (ASX:BPT), Viva Energy (ASX:VEA), Karoon (ASX: KAR), Strike Energy (ASX: STX), and Ampol Limited (ASX: ALD) capitalised well on the recent crude oil rally and are poised to grow more in the future over oil's bullish drive.
Interesting Read: Oil Price Volatility: Is Commodity Super Cycle Out of Order?