Highlights

The Lithium sector has been under the spotlight for quite some time with the electric vehicle (EV) revolution.
Lithium prices have already increased significantly, and the same is anticipated in the future with increased demand.
Several ASX-listed lithium stocks have witnessed bullish sentiments from investors over the past year.
Undoubtedly, the global need for battery metals, especially lithium, will only grow in the coming times. Moreover, Australian companies have a key role to play in the global supply of lithium amid the global demand for metals to support the transition to EVs and for renewable energy purposes.
With its use in the lithium-ion battery value chain, lithium has witnessed a significant rise in its prices and projections, indicating further growth. The demand for EVs might have declined due to the COVID-19 pandemic, but is expected to move up as there is a rebalance in the market.
Given this backdrop, ASX-listed lithium explorers have made notable operational progress across their projects.
Related Article: 7 ASX listed lithium shares that are up considerably in the last one year
Let us look at these ASX-listed companies:
PLS expands Mineral Resource
Pilbara Minerals (ASX:PLS) is the owner of the world's biggest, independent, hard-rock lithium operation, the Pilgangoora Lithium-Tantalum project. The substantial scale and the grade of operation have been a charm for a group of high-quality global partners.
Lately, PLS has reported further significant expansion in the Mineral Resource at its flagship Pilgangoora Lithium-Tantalum Project, with 39% growth in total resource tonnage versus the depleted resource statement as of 30 June 2020.
Given the backdrop of accelerating demand for lithium, PLS believes that its project is suitably positioned to play a key role in the escalating energy transformation across the globe.
Source: © Batcom | Megapixl.com
Related read: Three ASX-listed undervalued lithium stocks
MIN continues work at Lithium assets
Perth-based leading mining services provider Mineral Resources Limited (ASX:MIN) focuses on iron ore and hard-rock lithium exploration and it is delivering exceptional outcomes through an innovative approach.
MIN has 50% ownership in the Mt Marion Lithium site, which has witnessed the development of several key non-process infrastructure items.
In the first quarter of 2021, the Mt Marion Lithium Project underwent strong mining activity.
Related read: Why are Vulcan Energy (ASX:VUL) shares up ~57% in the last 8 sessions?
EUR to undertake DFS
Mining explorer and developer, European Lithium (ASX:EUR), focuses on its Wolfsberg Lithium Project (fully owned) located in Carinthia, Austria.
In August 2021, EUR had secured commitments to raise AU$6.5 million by way of placement and has plans to utilise the proceeds to finance the Definitive Feasibility Study (DFS) at its Wolfsberg Lithium Project.
Besides this, EUR also plans to use the funds for general exploration purposes and meeting working capital needs.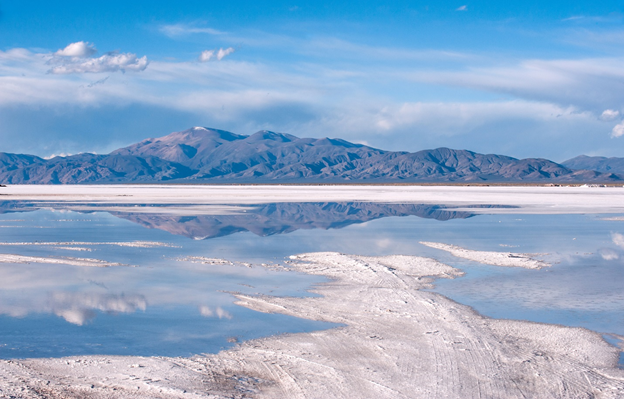 Source: © Xura | Megapixl.com
Related read: Vulcan gears up for FSE listing, set to be the first Australian company on the German exchange
ORE and Galaxy Resources' merger
Orocobre (ORE:ASX) has merged with Galaxy Resources (ASX:GXY) to establish a business with the potential to become a Top 5 global lithium chemicals company.
This is underpinned by the highly aligned suite of assets providing geographical and product diversification and vertical integration throughout the supply chain.
A detailed review of the business has been undertaken, and work programs to bring together vital technical and project development knowledge are underway.
Related read: Orocobre and Galaxy Resources' merger set to create a lithium giant
Moreover, numerous projects continue to progress intended to deliver successful merger of the two entities.