Summary

The Australian Communication and Media Authority (ACMA) conducted a 26 GHz band spectrum auction last month, selling 358 of the 360 lots available.
Telstra Corporation secured 1000 MHz in the auction and invested AU$277 million.
Pentanet secured a 15-year licence for the high band 5G spectrum.
Sydney-headquartered TPG Telecom acquired holdings in each available licence.
The ACMA conducted a 26 GHz band spectrum auction last month from 12 April to 21 April, selling 358 out of the 360 slots available. The statutory authority raised ~AU$647.64 million.
The 26 GHz band is a pioneer millimetre Wave spectrum band, suitable for distributing 5G services. The table below shows the winning bidders:
The outcome of the auction was a significant milestone for 5G in Australia. ACMA's Chairperson Nerida O'Loughlin stated that the allocation of the spectrum would boost high-speed communications services in metropolitan cities as well as key regional centres all over the country.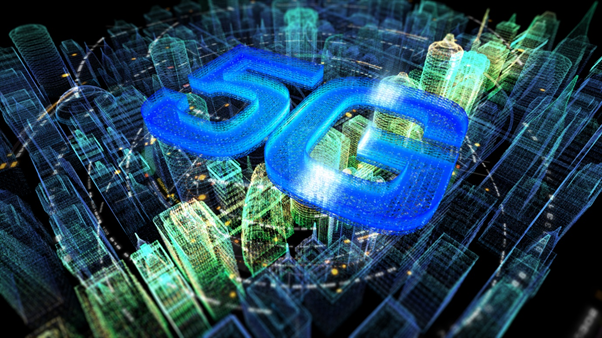 Source: © Lv6353| Megapixl.com
Out of the five winners, three are listed on the ASX. This article will walk you through these three telecom companies- Telstra, Pentanet, and TPG Telecom.
A few other ASX-listed players in the telecom space include Macquarie Telecom Group Limited (ASX:MAQ), Aussie Broadband Limited (ASX:ABB), and GTN Limited (ASX:GTN).
Telstra Corporation Limited (ASX:TLS)
Telecom giant Telstra Corporation Limited secured 1000 MHz in the 26 GHz spectrum auction. The Company invested AU$277 million to extend its leadership in 5G at present and in the future. TPG was able to secure spectrum in all key capital cities and regional zones where it was sold.
Through the new mmWave spectrum, it would be possible to significantly boost capacity and speeds for Telstra customers and building on the existing superior 5G experience offered by the Company throughout the nation.
Telstra has been testing mmWave at several sites for some time, and it achieved a record peak download speed of 5 Gbps earlier in 2021. TLS launched its first mmWave-compatible device in May 2020. TLS and global device manufacturers are working closely to bring additional mmWave-capable devices to the market in 2021.
The additional capacity would allow the mobile network to be used more efficiently for 5G broadband in the home. Thus, providing an alternative means to provide fast and reliable internet where the current fixed connection fails to fulfil the clients' requirement.
Presently, TLS's 5G technology covers 2/3rd of the Australians and is on track to attain 75% of the population by June 2021.
ALSO READ:
Pentanet Limited (ASX:5GG)
Perth-based, growth-focused telecommunication company Pentanet Limited (ASX:5GG) has secured a licence for high-band 5G spectrum for 15 years in the 26 GHz April auction.
The Company got a license 200 MHz of 5G millimetre wave spectrum, including the Greater Perth zone in WA comprising Perth, Mandurah, Bunbury, and Margaret River. 5GG has to pay AU$8 million in equal instalment over five years. The Company would pay AU$1.6 million from its cash reserves in FY2021.
The 5G spectrum acquisition would help the Company to accelerate the deployment of Terragraph and greater Perth's network coverage. Further, it would position 5GG to new heights as a telecom carrier.
TPG Telecom Limited (ASX:TPG)
Telecommunication services company TPG Telecom Limited (ASX:TPG) secured holdings in each available licence regions in the 26 GHz band auction for AU$108.2 million. TPG secured 400 MHz millimetre wave 5G spectrum licences for Melbourne, Sydney, and Perth, via its subsidiary Mobile JV Pty Ltd . It also secured 600 MHz licenses for Brisbane and other metropolitan and regional regions.
Through this acquisition, the Company was able to triple its total spectrum holdings. TPG would now provide substantially increased capacity to offer 5G fixed wireless services & super-fast 5G mobile services.
Iñaki Berroeta, the Chief Executive Officer of TPG Telecom, stated:
DID YOU KNOW: TPG Telecom's (ASX:TPG) profit rockets 362% despite pandemic
Stock Information