Highlights

The rise in demand for EVs has bolstered the demand for battery materials, and lithium is one of the most important battery metals.
The EV market is anticipated to grow to 26 million units annually by 2030 from the current figures of 3 million; the buzz in the lithium market is anticipated to remain strong.
Lithium stocks have delivered huge returns since March 2020; with even a few of them growing over 100 times in just one year.
The electric vehicle (EV) segment is accelerating on a high growth path. The demand is strong right from economic to luxury cars. The year 2020-21 saw 126% growth in sales of EVs on year-on-year basis. The Resources and Energy Quarterly June edition estimates that the sales of EVs could rise to 26 million units annually by the end of 2030.
Related read: Three ASX-listed undervalued lithium stocks
One of the important materials in an EV battery is lithium. Lithium helps in supplying the required current to propel the crankshaft of the motor. As the EV industry is witnessing a boom, lithium mining companies are growing at an unprecedented rate.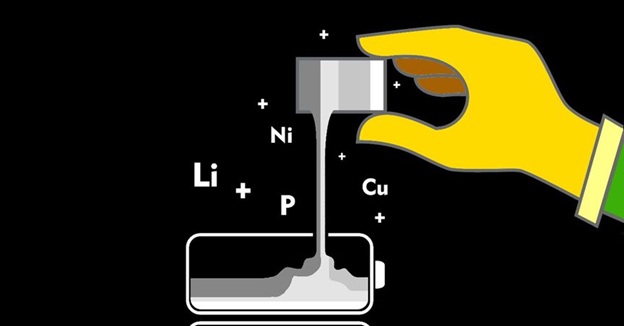 Copyright © 2021 Kalkine Media
Australia is the world's largest producer and exporter of lithium. Australia supplies close to 50% of all the global lithium.
Let us flick through seven ASX listed lithium miners to see how they performed in the last 52 weeks.
Source: ASX 20 August 2021
Vulcan Energy Resources Limited (ASX:VUL)
Vulcan Energy is among the top performers on the ASX in the last one year. In August 2020, the share was trading below AU$1 and started its upward journey in January this year. The shares of the Company made a 52-week high of AU$15.45 in August 2021 before sliding to current levels of AU$12.13.
The lithium player operates a lithium brine resource in the Upper Rhine Valley in Germany. The Company is progressing towards being the first Zero Carbon LithiumTM project in the world.
Related read: Why are Vulcan Energy (ASX:VUL) shares up ~57% in the last 8 sessions?
Vulcan has signed a partnership agreement with Rosberg X Racing (RXR) electric racing team. RXR is the leader in new off-road racing series using electric SUVs. The partnership will give exposure and branding to the efforts of Vulcan.
ASX Lithium Stars with 500% plus yearly returns
The partnership is second in the series in recent days. The Company had also signed a strategic partnership agreement with Renault Group, for supplying lithium for five years.
Related read: Vulcan gears up for FSE listing, set to be the first Australian company on the German exchange
Orocobre Limited (ASX:ORE)
Orocobre is a global producer and exporter of lithium with operations in Argentina, Japan and Australia. Orocobre operates a lithium carbonate facility -Olaroz Lithium Facility in Argentina, while a lithium hydroxide production plant is under construction in Japan.
In the June quarter, Orocobre and Galaxy Resources (ASX:GXY) entered into a binding merger agreement under which Orocobre acquired 100% shares of Galaxy.
Related read: Orocobre and Galaxy Resources' merger set to create a lithium giant
Pilbara Minerals Limited (ASX:PLS)
Pilbara Minerals operates the Pilgangoora Project, world's largest hard rock lithium project, in the Pilbara region. The project produces low-cost spodumene and tantalite concentrates.
Pilbara Minerals acquired Altura Lithium Operation Pty ltd to get exposure of the Altura Lithium Project in a deal involving an upfront payment of US$155 million.
Related read: Lithium player Pilbara Minerals (ASX:PLS) hits an all-time high
The share price of PLS is on an uptrend since November 2020. In August last year, the share price was trading in the range of AU$0.37, and from there, made a high of AU$2.46 in August this year.
Core Lithium Limited (ASX:CXO)
Core Lithium Ltd, an advanced Northern Territory lithium developer, recently raised AU$91 million through placements to support the development works at Finniss Lithium Project. The project is one of the country's most advanced lithium project and enjoys the support of the Federal Government.
The capital raised would be primarily used for:
Upfront capital costs at Finniss
Environmental bond payment to the NT government
Drilling to expedite Reserve and Resource growth, and
Working capital needs.
Also read: What's latest with these three ASX lithium penny stocks?
Latin Resources Limited (ASX:LRS)
Latin Resources is a mineral explorer and developer with assets in Australia and Latin America. In Australia, the Company operates gold, halloysite and kaolinite projects. LRS operates two Lithium projects in South America, one each in Brazil and Argentina.
The shares of the Company have given a multifold return of 273% in the last one year. LRS closed the day trade at AU$0.041 with a market cap of AU$59,75 million as of 20 August 2021. The funds raised would be used for the development of the Maricunga lithium project, for the exploration programs at the Greenbushes project and other possible targets at WA.
Anson Resources Limited (ASX:ASN)
Anson Resources is a diversified mineral explorer with Paradox Brine Project in Utah and Bull Ni-Cu-PGE Project in WA. The Company is undertaking Prefeasibility Study (PFS) on Paradox Project, which is scheduled to get complete by the third quarter of 2021.
Geophysical survey on the Bull Project has highlighted 3 major prospects of Ni-Cu-PGE during the June quarter.
Also read: Rising lithium demand boosts Albemarle's profits; ASX lithium stocks in focus
Lithium Power International (ASX:LPI)
Lithium Power International operates lithium projects in Australia (Greenbushes Project), Chile (Maricunga Project) and Argentina (Centenario Project). During the June quarter, LPI finished a drilling campaign on the Maricunga Stage one mining concession. The drilling team drilled five core holes to an average depth of 400m.
A lithium concentration of an average 989mg/l was obtained, and highest concentration result of 3,375mg/l was also observed.
On 23 August 2021, the company announced to the exchange that it has successfully completed a A$12 million placement. The placement was undertaken at an issue price of A$0.26 per share.
Related read: Three exciting ASX-listed lithium stocks under AU$1