Source: Vintage Tone, Shutterstock
Summary

The Australian share market is known for providing good returns to investors over other investments.
With banking policy and vaccination drives on the clear path, the ASX-listed companies may witness positive operational performance with dividend payments likely on the cards for shareholders.
According to a Morgan Stanley report (as per Refinitiv), the ASX 200 will ultimately return to a net yield of 4%.
Investing in the current recovering environment is not easy. Therefore, dividends can add that extra layer of safety margin over and above the capital appreciation.
The recent reporting season of ASX listed companies saw several dividend payers bringing back confidence amongst investors who have been skeptical about returns in the pandemic era.
Banks are slowly recovering back to normalcy, mining firms in Australia are well posited to release dividends for shareholders and retail industry businesses are also faring well with people turning to digital shopping.
CLICK HERE: Top 25 ASX Stocks By Dividend Yield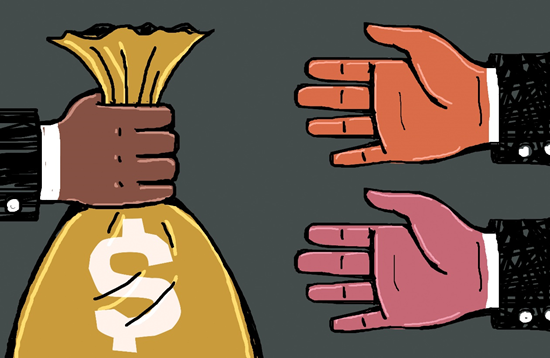 Copyright © 2021 Kalkine Media Pty Ltd
In this backdrop, let us look at 7 ASX-listed companies that have a yield of over 7%-
Fortescue Metals Group Limited (ASX:FMG)
The company delivered its best half-year operating and financial results in the first half of FY21 since the Company was established.
Annual yield is 10.89% (as per ASX on 2 March 2021).
The metals and mining titan's revenue for 1H21 was USD 9.3 billion, a 44% spike over the prior comparable period. Notably, the Company's significant economic contribution to the mining and resources industry continues to underpin the strong performance of the Western Australian and National economies.
The excellent operating performance and continued focus on capacity optimisation has supported an increase in FY21 shipments guidance to 178-182mt.
The Board also declared an interim dividend of AUD 1.47 per share that will be paid on 24 March 2021.
AGL Energy Limited (ASX:AGL)
Throughout 1H21, AGL Energy continued to make progress towards the aim of becoming a multi-product retailer, enabling the transition of Australia's energy supply by investing in flexible storage and generation capacity and expanding decentralised energy activities.
Annual yield is 9.74% (as per ASX on 2 March 2021).
Australia's biggest energy retailer, AGL Energy recently acquired Click Energy. Meanwhile, the uptake of a new broadband and carbon neutral customer service offerings is exceeding expectations.
In 1H21, Underlying Profit after tax was AUD 317 million whereas net cash from operating activities was AUD 614 million. An interim ordinary dividend for FY21 of 31 cents and an interim special dividend of 10 cents per share is due to be paid on 26 March 2021.
The Company remains on track to deliver AUD 150 million of operating cost reductions. It is targeting a reduction of AUD 100 million in sustaining capex. Besides, Underlying Profit after tax for FY21 is likely to be between AUD 500 million and AUD 580 million.
Aurizon Holdings Limited (ASX:AZJ)
Earnings have remained steady, dividends for shareholders increased during 1H21.
Annual yield is 7.45% (as per ASX on 2 March 2021).
Australia's largest rail freight operator reported an Underlying Earnings Before Interest and Tax of AUD 454 million for 1H21. Underlying Net Profit After Tax was AUD 267 million.
The Board declared an interim dividend payment of 14.4 cents per share, 70% franked, due to be paid on 31 March 2021.
Group EBIT guidance is now AUD 870 million – AUD 910 million for FY21.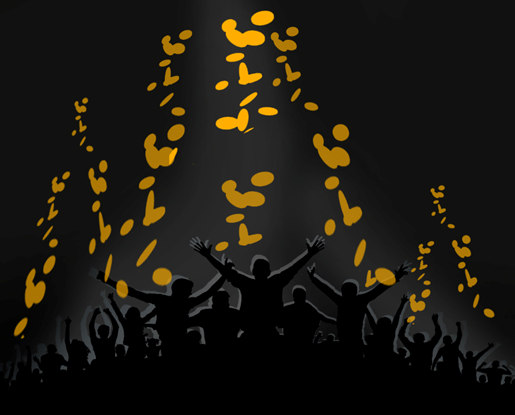 Copyright © 2021 Kalkine Media Pty Ltd
Cromwell Property Group (ASX:CMW)
Assets have proven to be resilient; cost of debt is at an historic low, there is ample liquidity and substantial headroom on banking covenants.
Annual yield is 7.45% (as per ASX on 2 March 2021).
The real estate investor and manager reported a HY21 statutory profit of AUD 146.8 million. The total value of investment properties held on balance sheet was AUD 3.8 billion as on 31 December 2020. The Company has substantial liquidity and maintains large headroom to bank covenants with a strong Interest Coverage Ratio of 6.4x. Notably, debt remains well diversified with no expiries until March 2022.
While HY21 distributions of 3.75 cps have been paid, the FY21 forecast distribution guidance is 7.00 cps.
Smartgroup Corporation Limited (ASX:SIQ)
The Company had a 100% success rate in renewing/ extending all top 20 contracts that were up for renewal in 2020.
Annual yield is 9.33% (as per ASX on 2 March 2021).
In CY20, the specialist employee management services provider delivered NPATA of AUD 65.2 million, in line with guidance. It also declared a fully franked final dividend of 17.5 cents per share and a fully franked special dividend of 14.5 cents per share, payable on 23 March 2021.

After a 100% success rate in renewing/ extending all of its top 20 contracts that were up for renewal during the year, Smartgroup is eying similar number of contracts that are up for renewal in CY21 as client discussions progress.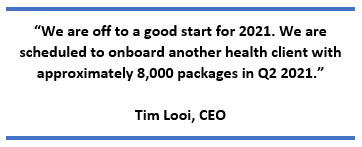 Harvey Norman Holdings Limited (ASX:HVN)
Customers continue to engage strongly with HVN brands and were appreciative of the shopping experience in store and digitally.
Annual yield is 7.25% (as per ASX on 2 March 2021).
The Company clocked AUD 462.03 million in net profit after tax and non-controlling interests for the half year ended 31 December 2020, a 116.3% increase on the prior comparable period. The value of net assets increased 13.9% to AUD 3.74 billion as on 31 December 2020 from AUD 3.28 billion as on 31 December 2019.
The Board has recommended the payment of an interim dividend (fully franked) worth 20 cents per share which will be paid on 3 May 2021.
GDI Property Group (ASX:GDI)
Confident of leasing successes in 2021.
Annual yield is 7.45% (as per ASX on 2 March 2021).
GDI's major development opportunities have been progressing well. At Westralia Square, development approval was granted for the new ~ 9k sqm office building. Also, the company finalised plans for a ~ 45k sqm office tower in Perth.
The distribution for the period ended 31 December 2020 was worth 3.875 cents per security and for FY21, it plans to pay a cash distribution of 7.75 cents per security.