Summary

Having strong financial backing in the coming year is a crucial focus area for investors and households.
The coming year can prove to be beneficial for investors, given they implement their knowledge and experience associated with the pandemic-induced uncertainty.
Measuring one's risk appetite, paying off debt, budgeting, investing responsibly are some of the important steps to achieve financial independence.
The year 2020 was a period filled with diverse uncertainties posing various first-time challenges for the investors, households, and the government. With the outbreak of the Coronavirus, the initial months of the year saw severe economic slowdown and uncertainty in the financial market.
Despite several challenges, 2020 has given us hindsight on how to tackle a global pandemic in the current digital age. The pandemic necessitated the need for businesses to remain dynamic and taught firms to improvise at every step. Similarly, households understood how important it is to save at each step to have enough backup to depend upon.
DO NOT MISS: Are you 2021 ready? Here are top 5 investing resolutions for New Year
With prior knowledge of certain aspects, we all can work towards maintaining a strong financial standing in the new year. The following tips might be important in achieving financial independence in 2021:
Examine Your Financial Position
It is good to start with a strong idea about how much debt you have, how much you can afford to spend each month and how much savings you have. Such clarity would enable you to judge how much appetite for risk you possess.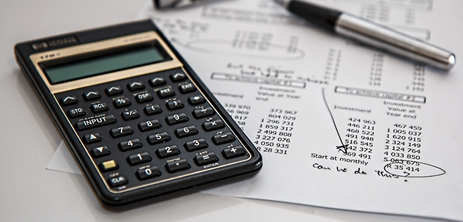 Knowing one's priority is important in making financial decisions. For someone who is relatively at a younger age, savings could mean prospects of investment. However, for someone nearing retirement, savings might be done with the intention of creating an emergency fund.
It is also important to equip oneself with sound financial knowledge which may be helpful in building a strong financial graph. This could help one in understanding how to manage personal finances to get the maximum output out of limited input. The best way to not stay at a disadvantage is to stay ahead of the curve by gaining knowledge.
Having clear-cut short- and long-term goals is also an integral part of working towards financial independence. One must define goals given their financial constraints. This gives a head start towards financial independence.
ALSO READ: Financial lessons that can help investors avert risk in 2021V
Stay clear off the debt
Before working towards financial investments and savings, it is important to make sure you have cleared off all loan payments. Loan payments might drain a large amount of capital from your earnings. It is essential to resolve liabilities before moving onto other expenses.
Among loan repayments, it is also important to start off with short term loan repayments, i.e. those liabilities that are easier to repay so that they do not multiply into a higher amount.
Many times, liabilities can land one into a debt trap. Inability to repay a loan might lead one towards other more dangerous liabilities with an alarmingly high rate of interests. Debt repayment might also leave no space in your balance sheet for investment opportunities. Having additional money in one's hand is always an ideal situation.
GOOD READ: How to become financially secure as 2nd wave of COVID-19 looms large
Maintain a budget
It is important to maintain a budget on an institutional level, as well as on a personal level. It is important to delegate capital to various expenses for business, individuals and even the government.
One need not be proficient in accounting to follow this step. It can be easy to follow this step just through regular upkeep. Keeping track of one's expenses goes a long way in helping one achieve sound knowledge of his/her financial standing.
It can be a good practice to delegate portions of your income to different activities and items. Personal expenses can be constrained to a maximum limit, leaving more room for other categories of expenses. Maintaining a budget could make one consciously aware of each financial decision to avoid reckless spending.
Over time, seeing your unnecessary spending decline could instil a sense of achievement and might encourage future savings as well. As a lesser amount of money is accumulated each month, one might gain significant monetary leverage by the end of the year.
Look for Opportunities to Multiply
What good is a large amount of money kept inside a safe, if it can instead be used to create more money through other investments? Investing in profitable ventures can be a good idea if you want to expand your capital base.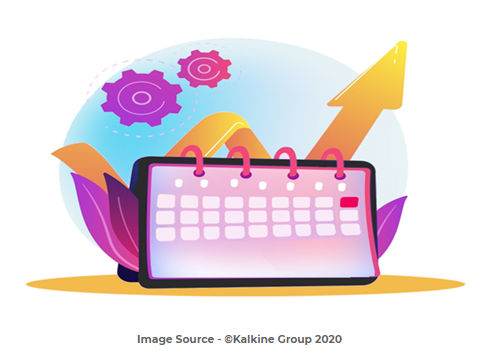 Investments can be tricky because many investments have risks involved with them. However, it is important to be aware of all the risks before venturing into any avenue. Investing at a time when there is not enough demand for an investment opportunity can give one a good negotiating position.
Take Calculated Risks
Investments may seem incentivising and can be lucrative given high returns against them. It is important to be aware of one's limit and only invest up till one's capacity.
Only experienced investors can delve into high-risk investments as they may offer little to no returns during adverse circumstances. This is especially important considering the current uncertain circumstances when markets are highly susceptible to changes.
It is better to be safe than to be sorry, thus, risks must be taken on the back of robus knowledge about the returns and about the method of investment. An investment opportunity must be carefully analysed to ensure one does not fall into a Ponzi scheme or into any phoney investment.
ALSO READ: 3 Investing tips to beat the market in 2021