Highlights

Large-cap stocks have a market cap of over AU$10 billion.
These companies are well-established and are well known in the industry.
MGR, SOL, NST, DXS, STO are a few large-cap players that can be explored in the coming days.
Large-cap refers to stocks whose market cap is over AU$10 billion. These stocks are found in the leading benchmark in indexes globally. On ASX 200, out of 200 companies, 52 companies have a market cap over AU$10 billion and have dividend-paying history. These companies are transparent. Thus, allow businesses to find and study public data about them. These companies are stable, and investors prefer to include these stocks for dividend income distributions.
In this article, we will explore five ASX-listed large-cap stocks and cover their recent development.
DO WATCH: Do You Invest In risky Assets or Large Caps ?
ALSO READ: Three beaten down large-cap miners on investor's radar
Mirvac Group (ASX:MGR)
Mirvac Group is an Australian property group and has a clearly defined intention of reimagining urban life. The Company was founded in 1972 and has grown from a small venture to a flourishing ASX-listed property group. The Company got listed in the year 1999 and has consistently provided dividends since 2012. It provided a final dividend of AU$0.051 per share on 31 August 2021.
On 21 October 2021, the Company released its Q1 FY2022 operational update. Q1 FY2022 was challenging for the Company due to lockdown in Sydney and Melbourne. It slowed MGR's recovery with cash collection rates in its Integrated Investment Portfolio slipped 10% during the period.
Despite these challenges, MGR's positive momentum continues. It has maintained strong sales across its residential business. It continued to progress its diversified commercial and mixed use development pipeline and further expanded its funds under management.
The Company is well-positioned for reopening in Q2 FY2022.
On 25 November 2021, the stock closed 1.027% up at AU$2.950 per share.
Washington H. Soul Pattinson and Company Limited (ASX:SOL)
Diversified investment house, Washington H. Soul Pattinson and Company Limited was established in 1872 and is the second oldest listed Company in Australia. It started its journey as a pharmacy in Pitt Street, Sydney and has evolved as a diversified investor across several industries. Thirty years after getting established, the Company got listed on ASX, and since then, it has provided dividends to its shareholders.
On 5 October 2021, SOL announced the scheme of arrangement related to the merger of Washington H. Soul Pattinson and Company Limited and Milton Corporation Limited (ASX:MLT). The scheme was implemented that day.
Copyright © 2021 Kalkine Media
Other than this, in FY2021, the Company reported a 93% growth in Group regular PAT. However, Group PAT attributable to members slipped 71%. However, the total dividend per share improved by 3% to 62 cents. The final dividend for FY2021 was 36 cents.
On 25 November, the stock SOL closed at AU$32.170 per share.
Northern Star Resources Ltd (ASX:NST)
Northern Star is a global-scale Australian gold producer with world-class projects situated in an extremely prospective and low sovereign risk zone of Australia and North America. It has a portfolio of superior, high-margin underground & open pit gold mines and aims to provide better shareholder returns.
On 23 November 2021, NST announced that it agreed to purchase Newmont's power business from Newmont Australia for US$95 million. Newmont Australia is the subsidiary company of Newmont Corporation.
Copyright © 2021 Kalkine Media
As a part of the purchase of 50% of Kalgoorlie Consolidated Gold Mines Pty Ltd and related assets, the Company paid US$25 million for an option to purchase the Newmont power business. NST has now signed a binding sales deal with Newmont Australia to acquire 100% shares in GMK Investments Pty Ltd, which holds a 100% stake in Newmont Power Pty Ltd as well as NP Kalgoorlie Pty Ltd.
Besides this, in September 2021 quarter, the Company made a solid start to FY2022. It sold 386,160oz at an all-in sustaining cost of AU$1,594/oz. Cash earnings of the Company during the quarter were AU$165-AU$175 million.
NST's FY2022 guidance of 1.55-1.65Moz at an AISC of A$1,475-AU$1,575/oz is unchanged. Its net growth capital and exploration budget for FY2022 is AU$710 million. In the next five years, the Company's strategic plan is profitable production growth to a sustainable 2Moz yearly by FY2026, with diminishing all-in costs.
Meanwhile, the stock closed 1.240% higher at AU$9.790 per share on Thursday.
ALSO READ: Northern Star Resources' (ASX:NST) net profit soars 300% in FY21
Dexus is amongst the leading fully integrated real estate groups. It manages a high-quality Australian property portfolio valued at AU$42.5 billion. The Company believes that its strength and relationship is the core to its success. It is deeply committed to working with its clients to offer spaces that engage and inspire. It provided a final dividend of AU$0.230 per share on 30 August 2021 for FY2021.
The Company was listed in the year 2004 and has constantly provided dividends since 2012.
On 18 November 2021, the Company announced that Dexus Wholesale Property Fund signed a deal to acquire a further 25% interest in Westfield Warringah Mall, Brookvale, for ~AU$410 million. Now, the interest of Dexus Wholesale Property Fund has increased to 50%, and the remaining 50% interest is with Scentre Group (ASX:SCG).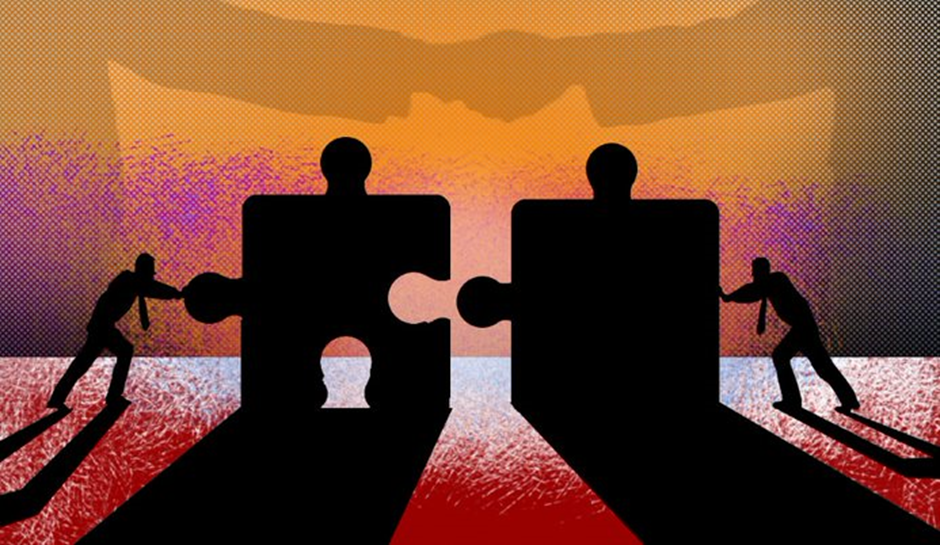 Copyright © 2021 Kalkine Media
In Q1 FY2022, the Company continued growth in its funds management business. It completed the acquisition of APN Property Group and helped deliver substantial initiatives for listed REITs via acquisitions and equity raisings. Despite significant challenges due to COVID-19 lockdown in Sydney and Melbourne, leasing activity continued across the portfolio, and occupancy was more than 95%.
DXS ended Thursday's session at AU$11.220 per share, up 0.808%.
INTERESTING READ: Why Dexus (ASX:DXS) shares are swelling up?
Santos Limited (ASX:STO)
Santos Limited is a chief supplier of natural gas, a fuel for the future providing clean energy to enhance people's lives in Australia & Asia.
On 11 November 2021, Santos released an update on its merger with Oil Search Limited (ASX:OSH). The announcement stated that Independent Expert confirmed that the Merger is in the best interest of OSH shareholders in the absence of a superior proposal. OSH board recommended its shareholders to vote in favour of the Scheme.
In September 2021 quarter, STO delivered strong base business performance and improved commodity prices. Sales revenues and free cash flow were records for the Company. Its disciplined and low-cost operating model continues to drive solid performance. It generated US$931 million of free cash flow in the first 9 months of 2021.
In the upcoming phase of growth, STO would progress on the Barossa project.
Meanwhile, STO closed a tad lower at AU$6.820 per share today.
ALSO READ: Santos (ASX:STO) approves AU$220M Moomba CCS Project
DO WATCH: The ASX is poised to open higher. Oil Search and Santos date deferred
Bottom Line:
Large-cap stocks are stocks of established companies. Hence, in most cases, people find these stocks safe to invest in these stocks. The above large-cap players have progressed well so far in 2021. It would be exciting to see how they perform in the upcoming times.