Source: Shutterstock

Summary

The improving market environment signifies positive signs of an imminent recovery of the economy.
Penny stocks remain attractive in the volatile market due to huge earning potential at a low price.
Such investments are riskier, but the returns are equally rewarding if one picks the right stocks.
Penny stocks hold tremendous opportunities for investors. These are inexpensive stocks of firms with a relatively small market capitalisation. Most of the penny stocks are newly listed companies. The low cost and potential growth opportunities often attract investors.
While such investments could be risky, one can potentially achieve significant gains in the market if one picks the right stocks.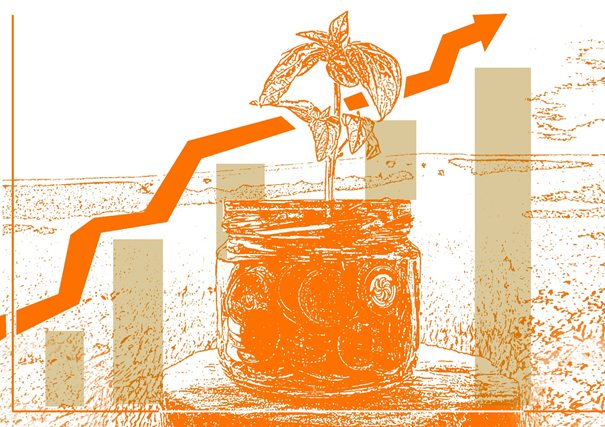 Copyright © 2021 Kalkine Media Pty Ltd.
Before investing in penny stocks, it is advisable to do thorough research. This is because these investments are riskier than investing in other listed stocks or ETFs, and they rarely pay any dividends. Penny stocks are highly volatile, which gives more earning potential and risk simultaneously as several penny stocks never grow in the market.
On that note, let us discuss a few penny stocks from the consumer space:
Bubs Australia Limited (ASX:BUB)
The infant nutrition and goat dairy products provider, Bubs Australia Limited, had a robust Q2 FY21. The Company reported gross revenue of AUD 12.8 million, up by 36% QoQ. Gross revenue for adult goat dairy grew by 45% QoQ.
Source: © Bakhtiarzein | Megapixl.com
The Goat formula is growing at the fastest pace. The infant nutrition portfolio covered 57% of Q2 revenue. On the double 11 on Tmall Global, consumer sales volume was up by 174% on PCP. The Company maintained a robust balance sheet with AUD 40.2 million in cash reserves. Export sales outside China market were 194% higher QoQ.
Stock Information: On 22 February 2021, BUB shares closed at AUD 0.560, down 3.449%.
Broo Limited (ASX:BEE)
The Australian beer company Broo Limited is focussed on boosting sales growth with domestic distribution.
In December 2020, BEE got its first production stock through the brewing contact with CUB Pty Ltd. The Company has started the distribution and sale of these products through distribution channels and various marketing initiatives. The crucial CUB deal gave BEE scalable supply capacity and production capabilities.
MUST READ: Broo Says Cheers to Beer Major CUB
BEE's Mildura Brewery facility continues beer production under its existing sales arrangements and focussing on premium craft offerings and keg production on-premise.
Stock Information: On 22 February 2021, BEE shares remained flat at AUD 0.015.
Australian Vintage Ltd (ASX:AVG)
In FY20, Australian Vintage Ltd experienced improved performance despite a challenging business environment. The Company profit totalled AUD 11 million, up 35%. The Company also declared a dividend of 2.7 cents per share, a 35% increase over the previous year. It was franked to 63%.
During the year ended September 2020, AVG export sales totalled AUD 3 billion, grew by 4% and volume decreased to 771 million litres, declined by 0.4%. In July to September 2020 quarter, export growth was strong, with exports value increasing by 23%. China continues to be the biggest market by sales dollar, whereas the UK remains the biggest market by value.
Stock Information: AVG shares last traded at AUD 0.650 on 22 February, in line with the previous close.
Good Drinks Australia (ASX:GDA)
The independent brewer, Good Drinks Australia, won an extension for its beer and cider supply agreement with Optus Stadium. The operators of Optus Stadium, VenuesLive, have awarded the supply contract to GDA for five years, starting from 1 January 2023 to 31 December 2027.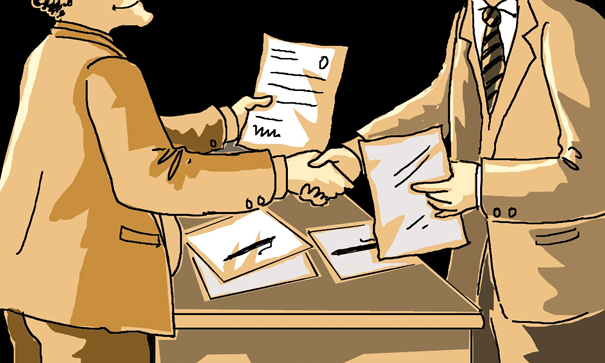 Copyright © 2021 Kalkine Media Pty Ltd.
Optus Stadium is a world-class entertainment and sports venue in WA with a 60,000 seat capacity. It is the first stadium in the country to offer consumer choice in beer styles.
Stock Information: GDA shares closed 1.283% at AUD 0.077 on 22 February.
Angel Seafood Holdings Limited (ASX:AS1)
During Q2 FY20 ending on 31 December 2020, Angel Seafood Holdings Limited experienced strong demand for its products. The total oysters sold were 2.4 million, an increase of 36% on PCP thanks to continued momentum in the retail channel, multi-bay strategy's ongoing success, and recovering restaurant demand. Robust sales-driven revenue up by 35% on PCP.
Stock information: AS1 shares closed at AUD 0.145, down 3.334% on 22 February.
ALSO READ: Three penny stocks to watch out for in February 2021