Highlights

Globally, investors are in a quandary since the pandemic started.
In Australia, with resurging COVID cases, the ASX200 has taken a downward trajectory this week.
Few stocks have outperformed ASX200 Index and more than doubled since March 2020 bearish market.
COVID-19 is making stock markets seesaw since its beginning in March 2020 bearish market. Globally, the pandemic created complexities for investors as timing markets, forecasting growth and future value became difficult.
On 23 March 2020, S&P ASX 200 Index hit rock bottom at 4,402.50 since the starting of the pandemic. However, in a year, ASX 200 Index gained around 70%, reaching 7464.6 on 19 August 2021. Significant traction was seen during this time among various ASX listed stocks with returns exceeding 100% return.
In this backdrop, here are five ASX stocks, that have doubled since March 2020 pandemic.
Fortescue Metals Group Limited (ASX:FMG)
FMG is an Iron miner having a global presence. In its latest June quarter, the company reported the highest quarterly contributions, making highest-ever annual shipments of 182.2Mt iron ore in FY21. It also beat its' iron ore shipments guidance for FY21.
According to 29 July 2021 announcement, its FY22 guidance for iron ore shipments is in the range of 180 - 185mt.
FMG's Fortescue Future Industries (FFI) is leading it towards decarbonisation with renewable energy projects and technologies.
FMG shares have provided over 111% return since 23 March 2020. FMG shares closed at AU$20.130 per share on ASX, as of 19 August 2021.
Related Video: Why investors remain bullish on material stocks, Rio, BHP and Fortescue in particular?
Megaport Limited (ASX:MP1)
MP1 is a Network as a Service (NaaS) solutions provider. It owns a global Software Defined Network (SDN) platform that enables businesses to connect with services through an open API. Its partners include Microsoft and Google for cloud-based services.
MP1 has benefitted well from the cloud boom during the pandemic. Its FY21 is showed an annual revenue increase of 35%. It has even achieved a 24% growth in customers. It virtual routing services are witnessing a surge in demand. Recently, it also completed the acquisition of US registered, InnovoEdge, Inc. InnovoEdge is expected to improve functionality over MP1's NaaS platform.
MP1 shares have provided over 151% return since 23 March 2020. MP1 shares closed at AU$17.09 per share on ASX as of 19 August 2021.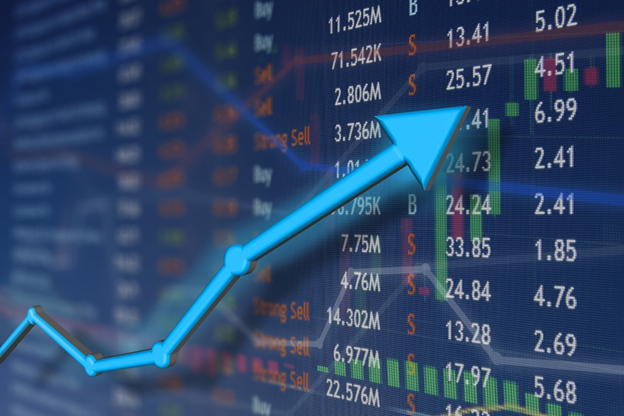 Image Source: © Traviswolfe | Megapixl.com
Worley Limited (ASX:WOR)
WOR has benefitted from the rising need for clean energy solutions. WOR provides consulting and project management services for chemicals, energy, and mining companies around the world. Recently the company bagged a greenfield integrated refinery and petrochemicals complex in Egypt, located in the Suez Canal Economic Zone.
WOR has an annual dividend yield of 4.53% as of 19 August 2021. It has maintained its dividend payments at a constant level since March 2020.
WOR shares have provided over 125% return since 23 March 2020. WOR shares closed at AU$11.02 per share on ASX as of 19 August 2021.
Kogan.com Ltd (ASX:KGN)
KGN is an online retailer of consumer discretionary products. In HY-21, it recorded a whopping 97.4% increase in gross sales over the corresponding prior period. Adjusted EBITDA was up 184.4%.
Its active customers for its online platform Kogan.com saw an increase of 76.8% YoY. July 2021 recorded a spike of 46% in the total number of active customers compared to June 2021. In 2021, it forayed in New Zealand by acquiring Mighty Ape, one of the largest online gaming-focused retailers.
KGN has been increasing dividend payments since March 2020. Its current annual dividend yield is 2.36%.
KGN shares have provided over 204% return since 23 March 2020. KGN shares closed at AU$12.48 per share on ASX as of 19 August 2021.
JB Hi Fi Limited (ASX:JBH)
JBH is a consumer product retailer, primarily dealing in electronics and kitchen appliances. In FY-21, its' total sales went up 12.6% from the previous year. NPAT is up 67.4% compared to FY20, and EPS is 67.5% up. JBH also declared a final dividend of 107 cents per share. The company's current annual dividend yield is 5.78%. JBH claims to be continuously investing in online supply chain operations and website upgrades in this COVID period.
JBH shares have provided over 102% return since 23 March 2020. JBH shares closed at AU$49.650 per share on ASX as of 19 August 2021.
Bottom line
Many stocks have recorded resilient performances during the pandemic despite lockdowns. In addition, giving dividends at dismal times have added more charm to the stock. These factors have led to a return of over 100% despite COVID-19 impact on business.