Summary

Commodity and mining stocks have gained tremendous traction in the recent past.
Resource-rich gold mining companies have attracted investors even after the fall in gold prices.
Here are four gold miner stocks that have recently posted positive resource updates.
Gold and mining stocks gained tremendous traction on ASX last week. Gold miners have outpaced the commodity space as many gold drillers posted positive resource and reserve updates affecting the share price. Not just the changes in resource estimates but prices and global gold demand has also impacted many gold miners' share prices. With gold prices slowly regaining pace after hitting a low in April 2021, companies having better resource potential are the ones attracting investors.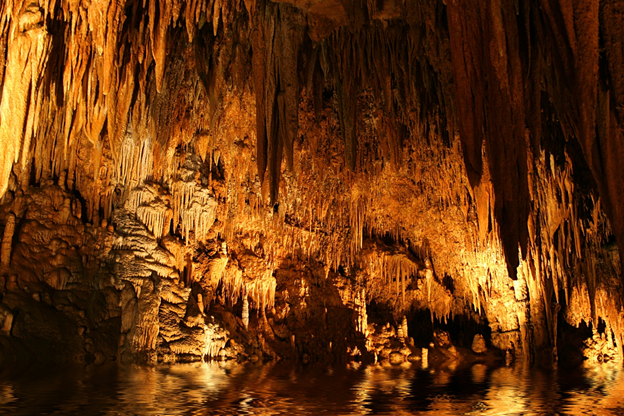 Image Source: © Gatorl | Megapixl.com
In this backdrop, let's look at four mining stocks that have recently posted positive gold resource updates –
Apollo Consolidated Ltd. (ASX: AOP)
Apollo Consolidated is a mining and exploration company based in West Australia. It holds entire stakes in a range of resource dwellings, including the Lake Rebecca Project. It also has projects at Seguela, Boundiali and Korhogo in Cote D' Ivoire.
Its resource and reserve update for Lake Rebecca situated Duchess gold deposit confirmed new gold deposit discoveries. New bedrock mineralisation has about 4m ore density undrilled and open to striking deposit.
A further update is pending for the other 27 RC drill holes in the area. AOP shares, however, are trading flat at AUD 0.33 since 4 May 2021.
On 27 April 2021, the company reported a financially strong quarter ending. The cash and receivable balances were worth AUD 37.2 million as of 31 March 2021 (quarter-end).
The stock AOP closed at AUD 0.330 on 7 May 2021.
Nova Minerals Ltd. (ASX: NVA)
Nova Minerals Ltd. is a gold mining company based in Australia. The company has established a diversified portfolio in other minerals to hedge against gold price fluctuations. The company has a 12.99% stake in Torian Resources Limited (ASX:TNR).
Its flagship project, the Estelle Gold District, currently has 4.7Moz resources. This resource area is reported to have further exploration potential.
On 5 May 2021, its shares pegged at 0.147 AUD, posted a surge of 0.150 AUD the day before. It had reported optimistic metallurgical results on 4 May 2020 at Estelle. Recently at the March quarter end, Nova reported a strong position and AUD 20,257,000 worth of cash reserve.
The stock NVA closed at AUD 0.145 on 7 May 2021.
ALSO READ: Nova Minerals (ASX:NVA) Makes Steady Progress at Estelle Gold Project
Silver City Minerals Ltd. (ASX: SCI)
Silver City Minerals is an explorer of precious and base metals. It operates in the mining districts of Broken Hill and Cobar in New South Wales. The area is one of the world's most significant accumulations of silver, lead and zinc. SCI has recently entered into a joint venture agreement to acquire an 80% stake in Austin Gold Project. The Project has abundant gold at the surface level.
On 5 May 2021, it announced the discovery of high-grade gold-bearing cross structures spanning more than 40 km at Austin. Its shares traded at 0.038 AUD post this update, 12.12% above the previous close. It is a penny stock but has been delivering good returns in the recent past.
In its March'21 quarter update, the company reported funds worth AUD 1.5 million, raised via share placement during April. It reported a payment of AUD 57,332 for director fees, superannuation and wages to the board. Other than this, outflows worth AUD 227,975 on operating activities were also declared.
The stock SCI closed at AUD 0.035 on 7 May 2021.
Surefire Resources NL (ASX: SRN)
Surefire Resources is another explorer having operations in west Australia. It is into base metal commodity exploration. Its current operations include Kooline, Victory Bore, Unaly Hill, Mt Magnet Gold Project and Yidby Road Project.
On 5 May 2021, it reported the significant discovery of thick and high-grade gold intersections at Yidby Road Gold Prospect. The company has also planned to follow up drilling for a new discovery at Murchison Province (Unaly Hill). Stock post-announcement traded at AUD 0.026, down 7.143% from the last close. It also offers a 52-week return of more than 1400%.
In the Quarter ended 31 March 2021, the company reported a net cash balance of AUD 4,459 K. In its quarterly activities update issued on 30 April 2021, it announced the completion of Phase-1 drilling at the Yidby Gold Project. It stated that a new scoping study was probable at Perenjori Project, and there was potential to find Silver-Lead and Copper-Gold systems at its' Kooline Project.
The stock SRN closed at AUD 0.026 on 7 May 2021.