Highlights

The gross value of Australia's agricultural production is expected to be AU$73 billion in 2021-2022.
There could be challenges due to the COVID-19 vaccine distribution pace and shortage of seasonal harvest labour.
Select Harvests and GrainCorp are two popular stocks from this space.
Australian Bureau of Agricultural and Resource Economics and Sciences (ABARES) has predicted gross value of Australia's agricultural production to reach AU$73 billion in 2021-2022. This would the first time, if the agricultural gross value exceeds AU$70 billion. The value of crop production is expected to hit AU$39.5 billion at grow rate of 7%, driven by solid price increases for grains, cotton and sugar.
However, ABARES also highlighted the possible risk with respect to commodity prices. The COVID-19 vaccine distribution pace is a key downside risk. Continued outbreaks and slow vaccination pace could result in severe illness or death, restricting travel and affecting discretionary spending. This may result in reduced prices for agricultural products.
Labour shortage during the seasonal harvest labour may pose as an additional challenge, creating pressure for businesses looking to secure temporary workers.
With this backdrop, let us look at four agricultural stocks.
Select Harvests Limited (ASX:SHV)
Select Harvests is a fully integrated almond business. It released its market update on the 2021 crop, the existing market situations, and the sale of the Lucky & Sunsol brands.
In 2021, 80% of the crop was processed. It expects the crop volume, including the crop from Piangil Almond Orchard's acquisition, to be ~ 28,250 MT. Further, it updated that the market pricing increased by A$0.50/kg to A$7.25/kg - A$7.75kg since its last update on 28 July 2021.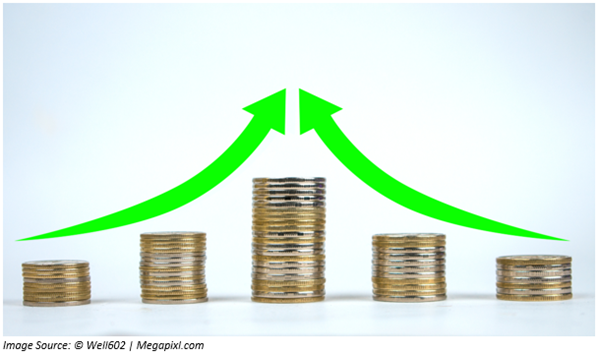 The full-year crop shipments issued by the Almond Board of California July Report from August 2020 to July 2021 increased by 22.2% compared to the prior year. Further, the Almond Board of Australia YTD March to June reported export shipments growth of 44.5%. It confirmed that the demand continues to stay strong.
70% of SHV's 2021 crop is committed at prices between AU$6.25 per kg to AU$6.75 per kg. 90% of the crop is covered at 0.73AUD/USD. However, the Company feels that shipping remains a challenge as access to shipping is tough to India & China.
In FY2022, the crop is advancing well with excellent tree health in all areas.
DO READ: Select Harvests (ASX:SHV): Citi sees NPAT to grow, initiates rating
On 16 September 2021, SHV closed at AU$8.320, down 0.121% from the previous close.
GrainCorp Limited (ASX:GNC)
GrainCorp Limited is an integrated grain and edible oils business. On 12 August 2021, the Company provided its FY2021 guidance. It increased its Underlying EBITDA range from its previous AU$255 million to AU$285 million to AU$310 to AU$330 million. Similarly, it increased the NPAT guidance range from AU$80 million to AU$105 million to AU$125 million to AU$140 million.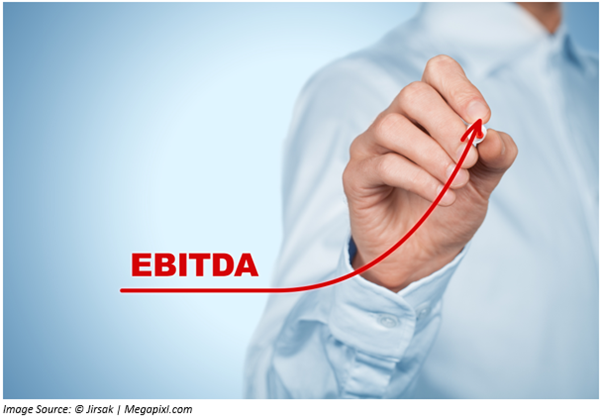 RELATED READ: GrainCorp (ASX:GNC) Reveals Stellar Earnings Guidance For 2021
The upgraded FY2021 guidance indicates the robust performance of its east coast Australian grains business after the super 2020-21 harvest.
Post-harvest winter receivals plus elevated summer receivals and the positive outlook for winter crop resulted in robust export volumes, forward contracted sales, along with supply chain margins. Further, the Company witnessed a strong demand for superior Australian grain, especially with the latest weather-related crop production challenges in the northern hemisphere. July 2021 was the best month of contracted sales on record.
The Company anticipates that the total exports for FY2021 would be at the top end of earlier expectations.
On 16 September 2021, GNC closed at AU$6.520, up 0.307% from the previous close.
Wide Open Agriculture Ltd (ASX:WOA)
Australia's leading regenerative food, beverage and agriculture company, Wide Open Agriculture Ltd, reported 212% growth in its revenue from ordinary activities to AU$4.744 million. However, it experienced a significant loss of 406% during FY2021 to AU$7.530 million compared to the previous corresponding period.
During FY2021, the Company achieved three key milestones.
The 8th quarter of successive growth due to its food brand, Dirty Clean Food.
It launched and grew the market share of the world's first regenerative, carbon-neutral oat milk.
Advanced in the direction of a pilot plant to make a distinctive plant-based protein from Australian Sweet Lupin.
By the end of FY2021, the Company had net cash of AU$12.9 million.
RELATED READ: Wide Open Agriculture (ASX:WOA) Marks 239% Revenue Gain In Q2 FY21
The Company aims to penetrate the largest & fastest growing food and drink markets advanced dramatically. During FY2021, WOA grew its revenue base while launching new regenerative products and undertaking significant R&D programs that are likely to add long-term company value and significant environmental impact.
On 16 September 2021, WOA closed flat at AU$0.775.
Duxton Broadacre Farms Limited (ASX:DBF)
Duxton Broadacre Farms is an ASX-listed entity offering investors with exposure to a diversified portfolio of high-quality, efficient Australian farms.
In FY2021, the Company reported a 68.29% growth in total revenue to AU$21.272 million. It made a massive growth of 195.91% in its net profit to AU$1.406 million.
On 27 July 2021, Duxton Broadacre released its market update for July 2021, the Company updated that the winter crops are performing well in the wet weather conditions with all necessary crop inputs positioned and held on the farm.
Ginning of cotton continued over July 2021. It delivered good results and overall yields was in range of 10-10.5 bales per hectare. All harvested cotton modules were shipped to the gin.
Pasture across the aggregation remains to grow well, backed by the heavy rain. In the announcement, DBF highlighted that calving was progressing well, lamb marking was mostly complete after some delays from wet weather. The lambing rate was 140% around most of the flock.
On 16 September 2021, DBF closed at AU$1.590, 0.632% up from the previous close.
What Next?
Due to extreme weather conditions in Canada and Russia, wheat production was impacted. Amid these situations it would be exciting to see how Australia would position itself to meet the rising demand of the crop to the rest of world.