Summary

Stock markets soared higher on Tuesday, post significant COVID-19 vaccine news
Stocks of ASX-listed companies like Unibail-Rodamco-Westfield (ASX:URW), RPMGlobal Holdings Limited (ASX:RUL) and Virgin Money UK PLC (ASX:VUK) traded in the green zone
The Australian stock market is surging and inching closer to multi-months high. In today's trade few stocks have seen their prices on the bourses make swift moves. Amid such market volatility, let us discuss three such stocks that witnessed a boost on the ASX: Unibail-Rodamco-Westfield (ASX:URW), RPMGlobal Holdings Limited (ASX: RUL) and Virgin Money UK PLC (ASX:VUK).
Unibail-Rodamco-Westfield (ASX:URW)
On 10 November 2020 (AEST: 1:12 PM), URW traded at AUD 3.950, up by 37.630 per cent from its previous close. Today, the Company has a virtual Combined General Meeting to vote upon six resolutions lodged to the vote of the shareholders, including three resolutions proposed by the minority shareholders.
Unibail-Rodamco-Westfield is required to announce the results of the vote today, which will have to be given a go ahead by the Bureau of the General Meeting.
Also read: The Story of Unibail-Rodamco-Westfield – Learnings for Shopping Centre Businesses
RPMGlobal Holdings Limited (ASX: RUL)
Stock of mining technology company RUL traded higher by 1.785 per cent to AUD 1.140 on 10 November 2020 (AEST: 1:20 PM). The Company is engaged in providing mining software, mining advisory services, and technical consulting and training, catered towards mined scheduling, simulation and financial analysis solutions.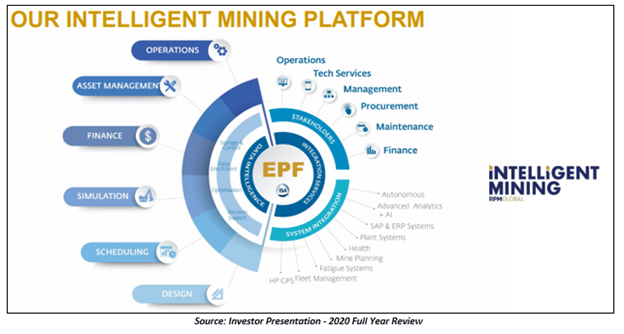 Starting this week, the Company has seen a gradual rise in its performance on the ASX. During the challenging times of the pandemic, it has been steadily consolidating its portfolio comprising software and services.
In October 2020, RUL entered a share purchase agreement to acquire Canada-headquartered, inventory optimisation management software company, IMAFS. Around mid-October, RPMGlobal rolled out its first SaaS product, a Haulage as a Service (HaaS) product providing access online rather than on the desktop using the Company's TALPAC® calculation engine.
Also read: What Made Two Technology Companies, Bigtincan Holdings and RPM Global, Soar High On ASX?
Virgin Money UK PLC (ASX:VUK)
Virgin Money CEO David Duffy's plans to take on big banks have kept the holding company in the news. The 59-year-old anticipates to lure 800,000 new current accounts from players like NatWest, HSBC, Lloyds and Barclays.
Reportedly, he has plans to unveil a rewards scheme for the current customers for accessing huge discounts on gym memberships and holidays sold by its sister brands in the Virgin Group. Discounts are also planned on the broadband.
On 10 November 2020, at AEST: 1:30 PM, VUK traded at AUD 2.110, up by 16.574 per cent from its last close.
Factors Affecting Stock Prices
Volatility is an integral part of the stock market investment, as the stock prices experience changes on account of market forces.
Various factors impact the share prices. Demand and supply are one of the crucial factors that affect the cost significantly. If demand and supply are not balanced, they can dramatically impact the stock prices. Some of the other factors that affect the stock prices are interest rates, current events and exchange rates.
Today, the significant COVID-19 vaccine news by Pfizer and BioNTech sent markets soaring higher.
Also Read: Pfizer, BioNTech's share prices jump on upbeat COVID-19 vaccine news