Highlights

The benchmark index, ASX200, has had a relatively strong performance in 2021 with a YTD return of 13.55%.
However, multiple stocks in the index have outperformed the benchmark index this year, with returns significantly higher returns. The hi-fliers primarily consist of players operating in the metal and mining industry.
Pilbara Minerals, Galaxy Resources, Pinnacle Investment Management, Uniti Group, and Orocobre are ASX200 players generating more than 100% YTD returns.
The Australian benchmark index, ASX200, has performed admirably this year with a 13.55% year-to-date (YTD) return. The index continues to perform well and was up 33.50 points at 7,621.70 today at 10:34 AEST. Interestingly, some stocks have outstripped the ASX 200 this year, delivering massive returns for the shareholders.
This article will take you through 15 such outperformers. Let us delve deep and discuss them-
1. Pilbara Minerals Limited (ASX:PLS)
Leading pure-play lithium company Pilbara Minerals completely (100%) owns the world's biggest hard-rock lithium operation. The Company is working to make the world a better place by enabling global energy transformation.
On 3 August 2021, the Company updated the market with Diggers & Dealers Conference 2021 presentation highlighting the growth and developments during FY21. The Company discussed the steady rise in production during the second half of FY21 in response to increasing customer demand.
RELATED ARTICLE: Lithium player Pilbara Minerals (ASX:PLS) hits an all-time high
2. Galaxy Resources Limited (ASX:GXY)
International lithium manufacturer Galaxy Resources has its production facilities, hard rock mines as well as brine assets across Australia, Canada, and Argentina.
On 19 April 2021, Orocobre and Galaxy Resources announced that they entered into a merger deed under which the two players will merge through a Galaxy Scheme of Arrangement according to which Orocobre will acquire complete (100%) shares in Galaxy.
On 6 August 2021, the Company disclosed an update related to its proposed merger with Orocobre Limited and disclosed that majorities of its shareholders voted in favour.
ALSO READ: ASX battery metals stocks scaling new heights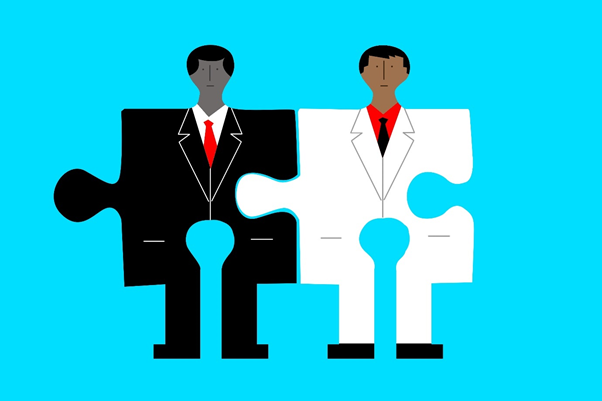 Copyright © 2021 Kalkine Media
ALSO READ: Five stocks that have trounced the ASX200 in 2021
3. Pinnacle Investment Management Group Limited (ASX:PNI)
Australian-based Pinnacle is a comprehensive multi-affiliate wealth management firm. On 4 August 2021, the Group updated the market with its financial results for the year ended 30 June 2021 (FY21). Notably, the Company reported a net profit after tax (NPAT) of AU$67.0 million, up by 108%. Also, Pinnacle has recorded AU$415.5 million revenue during FY21 that represents 43% growth.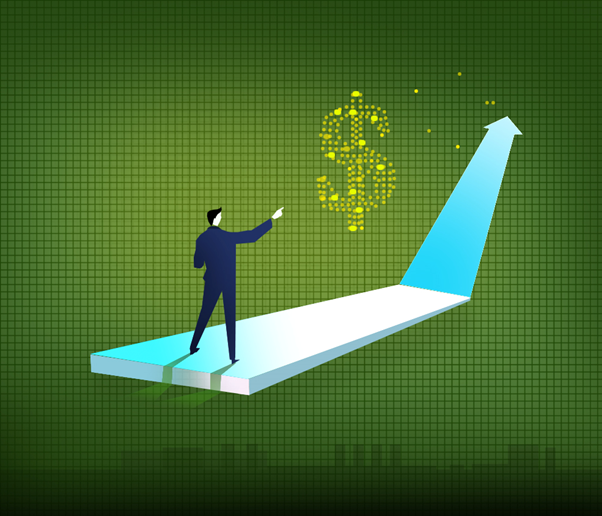 Copyright © 2021 Kalkine Media
4. Uniti Group Ltd (ASX:UWL)
REIT Uniti Group is focused on the construction of mission-critical communications infrastructure including fiber, ground leases along with wireless towers. The Company is working with a commitment to delivering high-speed and high-quality telecommunications networks as well as associated services to its customers, to produce strong and growing annuity earnings.
On 11 August 2021, the Company announced that it will release its FY21 full results on 24 August 2021.
5. Orocobre Limited (ASX:ORE)
Orocobre Limited is an industrial chemicals and minerals firm that is engaged in operating in a portfolio of boron, potash, and lithium projects. ORE is the only ASX-listed that is engaged in the production of high-value and high-grade lithium chemicals for the global battery as well as technical markets.
In its investor presentation, Orocobre highlighted that with the proposed merger of Orocobre and Galaxy via a Galaxy Scheme of Arrangement, Orocobre will acquire complete (100%) of the fully paid ordinary shares in Galaxy.
ALSO READ: Buying in Utilities and Basic Materials Sectors Supported Australian Market
6. Lynas Rare Earths Limited (ASX:LYC)
Australian rare-earths mining company Lynas Rare Earths is the only manufacturer of scale of separated Rare Earths outside of China and the 2nd largest in the world.
Copyright © 2021 Kalkine Media
On 2 August 2021, LYC disclosed that the Company has successfully completed the 1020m drilling (deep core) into fresh carbonatite below the current REE (Rare Earth Elements) open pit mine. The Company disclosed that the exploration drilling program was intended to expand the ore body knowledge of Mt Weld by gaining knowledge around Rare Earth Elements mineralisation as well as the structure and geology of carbonatite host rock.
7. Zimplats Holdings Ltd (ASX:ZIM)
Mining company Zimplats Holdings is engaged in the exploration work and is also a manufacturer of platinum group metals in the Zimbabwe area.
On 30 July 2021, the Company updated the market with its quarterly results for the period ended on 30 June 2021. Zimplats highlighted that during the quarter the Company operated without a lost-time injury. Furthermore, tonnes mined rose by 2%, while tonnes milled improved by 4% from the March 2021 quarter. ZIM highlighted that the production of 6E (platinum, palladium, rhodium, ruthenium, iridium, and gold) was 12% higher than the prior quarter.
ALSO READ: Four ASX-listed mining stocks that have beaten FY21 guidance
8. Chalice Mining Limited (ASX:CHN)
Chalice Mining is a universally recognised exploration company that has a major greenfield PGE-Ni-Cu-Co-Au discovery at its Julimar Project in WA. Besides, the Company has also discovered the new West Yilgarn Ni-Cu-PGE Province in WA.
Nickel ore mining (Source: Jjumawan | Megapixl.com)
In the Diggers & Dealers Conference 2021, The Company highlighted that Julimar discovery has kick-started the new West Yilgarn Ni-Cu-PGE Province, which could deliver more major discoveries. Chalice is focusing on the Ruins Area, where several targets of nickel sulphide have already been identified.
9. Mineral Resources Limited (ASX:MIN)
Mineral Resources is a prominent mining services firm that has interests in commodities such as lithium, iron ore, and manganese. On 11 August 2021, Mineral Resources updated the market with its outstanding performance in the financial year ended 30 June 2021 (FY21).
The Company generated an underlying EBITDA of AU$1,901 million, up 148% on the pcp. The underlying NPAT was reported at AU$1,103 million, up by 230%.
10. Virgin Money UK PLC (ASX:VUK)
Virgin Money is an ASX-listed banking and financial services brand that operates in the UK. On 27 July 2021, Virgin Money provided its third quarter 2021 trading update.
The Company confirms that trading in the June quarter ended 30 June 2021 was in line with the expectations of the Board. In the third quarter, the Company witnessed strong relationship deposit balance growth with stable lending balances. The relationship deposits rose by 3.7% to £29.8 billion.
David Duffy, CEO of Virgin Money commented-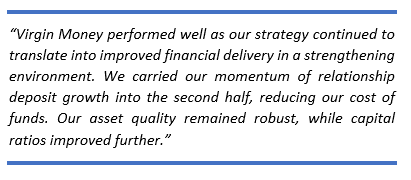 11. Reece Limited (ASX:REH)
Reece Limited is a leading distributor of waterworks, plumbing, and HVAC-R products for commercial as well as residential customers via its more than 800 branches across the US, Australia, and New Zealand. The Company sources products and services for sale to its customers and to support operations.
The AU$15.42 billion company paid its fully franked interim dividend amounting to AU$0.060 on 15 Apr 2021.
12. Pro Medicus (ASX:PME)
Pro Medicus is a leading healthcare informatics company that offers a complete range of medical imaging software as well as services to imaging centres, hospitals, and health care groups all over the world.
Source: © Profitimage | Megapixl.com
In the past few months, the Company secured many agreements for its Visage 7 platform. In June 2021, Pro Medicus has entered in a multi-year research collaboration agreement with Mayo Clinic to facilitate the development and commercialisation for AI leveraging the Visage AI Accelerator platform.
The Company would release its full-year results for the financial year 2021 on 18 August 2021.
INTERESTING READ: Five ASX mid-cap stocks which have clocked over 10% YTD returns
13. ARB Corporation Limited (ASX:ARB)
Melbourne-based company ARB Corporation Ltd is engaged in the distribution and selling of motor vehicles accessories as well as light metal engineering works for four-wheel-drive vehicles.
On 14 July 2021, ARB Corporation provided an update for the financial year ended 30 June 2021. The Company disclosed that it had achieved unaudited sales revenue of AU$623 million for FY21 ended 30 June 2021. This sales revenue represents a growth of 33.9% as compared with the prior year.
Moreover, ARB anticipated releasing its results for the financial year ended 30 June 2021 on 17 August 2021.
14. Sealink Travel Group Ltd (ASX:SLK)
SeaLink is Australia's largest integrated land and marine, tourism, and public transport service provider with established international operations in London and Singapore.
On 1 July 2021, the Company announced the acquisition of Go West Tours from the Vendors for an enterprise value of AU$84.7 million as well as an earn-out component of up to AU$25.0 million. The acquisition provides a platform for the growth of Sealink into the attractive resources sector transportation market.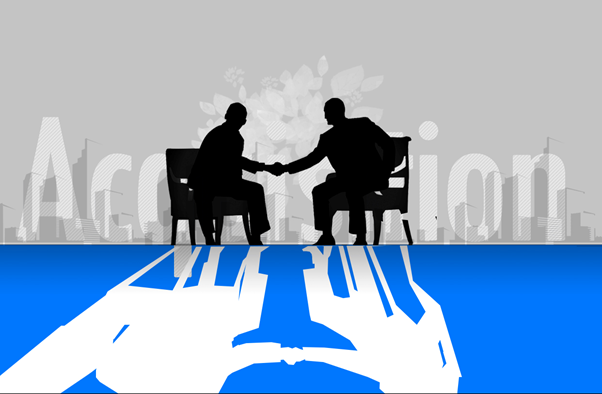 Copyright © 2021 Kalkine Media
Clint Feuerherdt, CEO of SeaLink, commented-
INTERESTING READ: Shipping industry in choppy waters: Three ASX stocks that have sailed smoothly
15. Fletcher Building Limited (ASX:FBU)
Fletcher Building employs, manufactures, and partners on key infrastructure and construction projects. In Australia, the Company employs more than 5,000 people and has substantial operations in the manufacture and distribution of building products.
On 10 August, Fletcher Building announced it would release its results for the financial year 2021 on 18 August.
On 26 May 2021, the Company updated the guidance for FY21 EBIT (before significant items) and anticipate it to be in the range of AU$650 million to AU$665 million, at the top end of the previously disclosed guidance range.