At the close of the week's last trading session i.e. on 23rd October 2020, the equity market of Australia closed in red. The benchmark index S&P/ASX200 fell by 6.80 points to 6167, which was led by decline of 1.51% and 1.11% in Academic & Educational Services and Basis Materials sectors.
Sector Summary (Source: Refinitiv (Thomson Reuters))
Movements on the Wall Street:
On October 22, 2020, Dow Jones Industrial Average increased 0.54% to 28,363.66. Also, NASDAQ Composite rose 0.19% to 11,506.01.
Top Gainers and Losers: BlueScope Steel Limited (ASX: BSL) and Cooper Energy Limited (ASX: COE) moved up by 10.86% and 4.35%, respectively. On the other hand, Iluka Resources Limited (ASX: ILU) tumbled by 48.28%.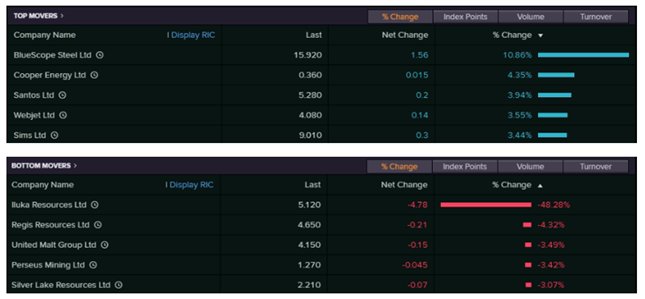 Top Movers (Source: Refinitiv (Thomson Reuters))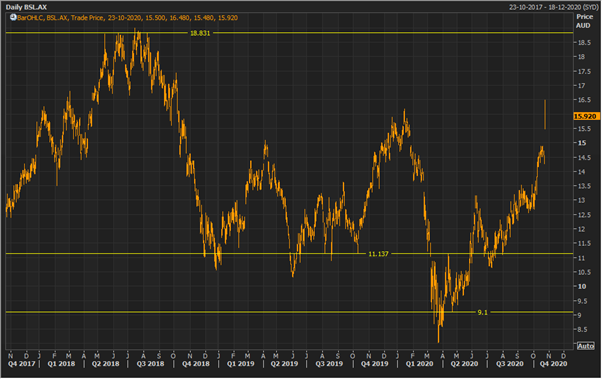 With the pandemic continuing to affect the globe, healthcare companies are evaluating their lead compounds for COVID-19 treatment. Future revenue for these stocks depends on the probability of launching an approved treatment in the market.
CLICK HERE FOR YOUR FREE REPORT!