Highlights

Iron ore prices and oil prices are moving north.
Australian Pharmaceutical Industries received a proposal from Sigma Healthcare
COVID-19 cases in Australia continue to increase.
CIMIC Group's UGL received a contract extension.
The Australian benchmark index ASX200 opened the week on a strong note with ASX 200 gaining 0.72% to 7,395.60 as AEST 11:03 AM. Over the past five days, the index has gained 2.03%. The strength in oil prices and recovery in iron ore prices, are helping the bulls to keep the momentum on the positive side. On that note, let us look at five interesting things to watch on 27 September 2021.
RELATED READ: ASX 200 to rise; BHP, Rio Tinto to surge on higher iron ore prices
Iron ore prices:
Recently, iron ore prices have been under selling pressure due to changing demand dynamics in China. In May 2021, global iron ore prices had hit a record high. Compared to the peak prices, the prices have plunged considerably in 2021. Furthermore, Evergrande fallout has also added to the concerns on the demand side and has further put pressure on iron ore prices. Today, the global iron prices have stabilised and trading in green. Heavyweight iron ore stocks such as BHP Group Limited (ASX:BHP) and RIO Tinto Limited (ASX:RIO) will be closely watched today.
Global Oil Prices:
The week started on a strong note due to the rise in crude and refined oil prices, refined products. The prices were firm last week as well. Thus, bringing the attention of the market players on companies from this space like Woodside Petroleum (ASX:WPL), Santos (ASX:STO), Oil Search (ASX:OSH), Beach Energy (ASX:BPT) and Sensex (ASX:SXY).
It would be interesting to see how these stocks would perform on ASX today.
RELATED READ:
Australian Pharmaceutical Industries receives a proposal from Sigma Healthcare:
Australian Pharmaceutical Industries (ASX:API) received an unsolicited, indicative, non-binding and conditional proposal from Sigma Healthcare Limited to acquire 100% shares in the Company for cash and scrip.
As per the terms of the proposal, API shareholders would receive $0.35 in cash and 2.05 Sigma shares for each API share, which is equivalent to AU$1.57 per share based on Sigma's closing price on 24 September 2021. If API announces any fully franked dividend to its shareholders, the cash component will reduce by up to 5 cents.
COVID-19 cases in Australia:
Australia continues to witness a surge in the COVID-19 cases. In the last 24 hours, 1024 news cases have been reported in the country, while the active cases in Australia stand at ~19,944. Out of these cases, 11,658 cases are from NSW, 8,011 cases from VIC and 241 from ACT.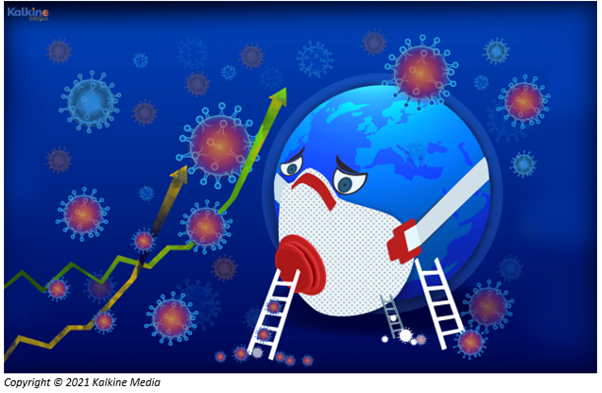 CIMIC Group's UGL received contract extension:
CIMIC's share price (ASX:CIM) would be on the radar today following the announcement made by the Company that its UGL secured a contract extension to offer asset management and project-related services at BP fuel terminals throughout Australia.
This is a multi-year contract awarded by Australian Terminal Operations Management comprised of engineering and maintenance services.
Through this extension, UGL would generate ~ AU$150 million.